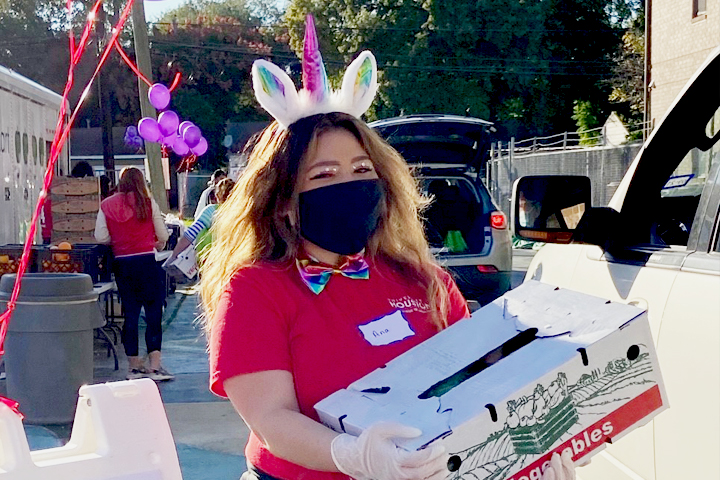 University of Houston College of Medicine co-hosted the East End Trunk-or-Treat, a drive-through community event for the distribution of food, toiletries and Halloween treats at the Tejano Center for Community Concerns/Raul Yzaguirre School for Success on October 30, 2020. The event was a spooktacular success:

Volunteers, which included student, staff and faculty as well as representatives of community partners, served 563 adults and 488 children.

Huge thanks goes to our partners on this wonderful project:

Tejano Center/Raul Yzaguirre School for Success provided HEB gift cards, goodies to the children, and metro cards for the adults.
The American Heart Association provided 180 boxes of farm-fresh produce, which were funded through the "Our Executives with Heart Initiative."
Humana provided health information and toiletry donations.
The Downtown Rotary Club of Houston provided toiletry donations and volunteers.
El Centro de Corazon provided information about dental services and goodies for the children.
The Jacob and Betty Friedman Nutrition and Health Program Legacy Fund provided all of the printed Bilingual Nutrition education materials
St. James Family Life Center provided children's books and stickers.
The Houston Food Bank provided healthy fruits, vegetables, and milk.