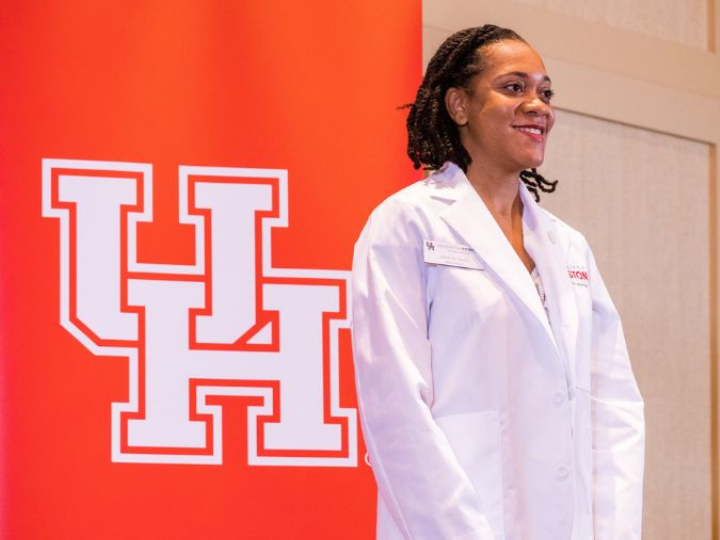 The University of Houston Tilman J. Fertitta Family College of Medicine will celebrate its fourth class of medical students this Saturday, July 29th, during a special white coat ceremony on campus.
"This impressive class of students brings a fresh wave of hope, passion and determination, and this ceremony symbolizes their entry into the medical profession," said Dr. Stephen J. Spann, founding dean of the Tilman J. Fertitta Family College of Medicine. "Through a relentless pursuit of knowledge and a strong desire to make a positive impact on the lives of their patients, they embody the future of health care in Houston, across Texas and beyond."
This is the college's second consecutive class with 60 medical students after admitting 30 students in each of its first two classes. Accepted from nearly 5,000 applicants, the majority of the class (58 students) is from Texas while the other two students are from Florida and California, respectively. And first-generation college students make up nearly half the class (26). At full enrollment, the Fertitta Family College of Medicine will have 480 students.