Chiara Acquati, Ph.D., LMSW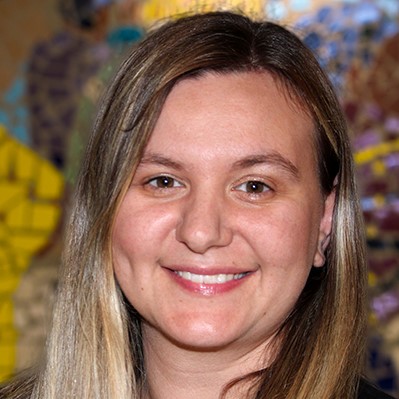 Chiara Acquati, Ph.D., LMSW is a clinical assistant professor in the Department of Clinical Sciences for the Tilman J. Fertitta Family College of Medicine. Acquati is also a Household-Centered Care program social work seminar instructor. She creates courses that integrate research & knowledge building in social work practice, evaluation of practice, and social work in health care settings to highlight the importance of close relationships for those who experience cancer from a disadvantage.
In addition, she is an assistant professor at the UH Graduate College of Social Work. Her research focuses on identifying psychosocial issues experienced by cancer survivors and caregivers to show how interpersonal processes can contribute to mental health, coping, and wellbeing-related outcomes. She currently serves as faculty affiliate at the HEALTH Center for Addictions Research and Cancer Prevention at UH. Acquati is an adjunct assistant professor at The UT MD Anderson Cancer Center in the Department of Health Disparities Research and a faculty affiliate in the Adolescent and Young Adult Oncology Program at Michigan Medicine.
She has been a part of many peer-reviewed journal articles, research proposals, funded research grants, books, book chapters, and presentations. In 2021, Acquati won the award for "Best of the Best" for her poster on the Congruence of stress communication and relationship satisfaction among young women with their partners: A dyadic analysis from the American Psychosocial Oncology Society.
She earned her doctorate in social work at the University of Louisville Kent School of Social Work. In addition, Acquati holds a Master of Social Work from Boston College, a Master of Arts in clinical psychology from Catholic University of the Sacred Heart, and a bachelor's degree in psychology from Catholic University of the Sacred Heart. She is a licensed master social worker and has completed her certification in the Sexual Health Certificate Program from the University of Michigan.