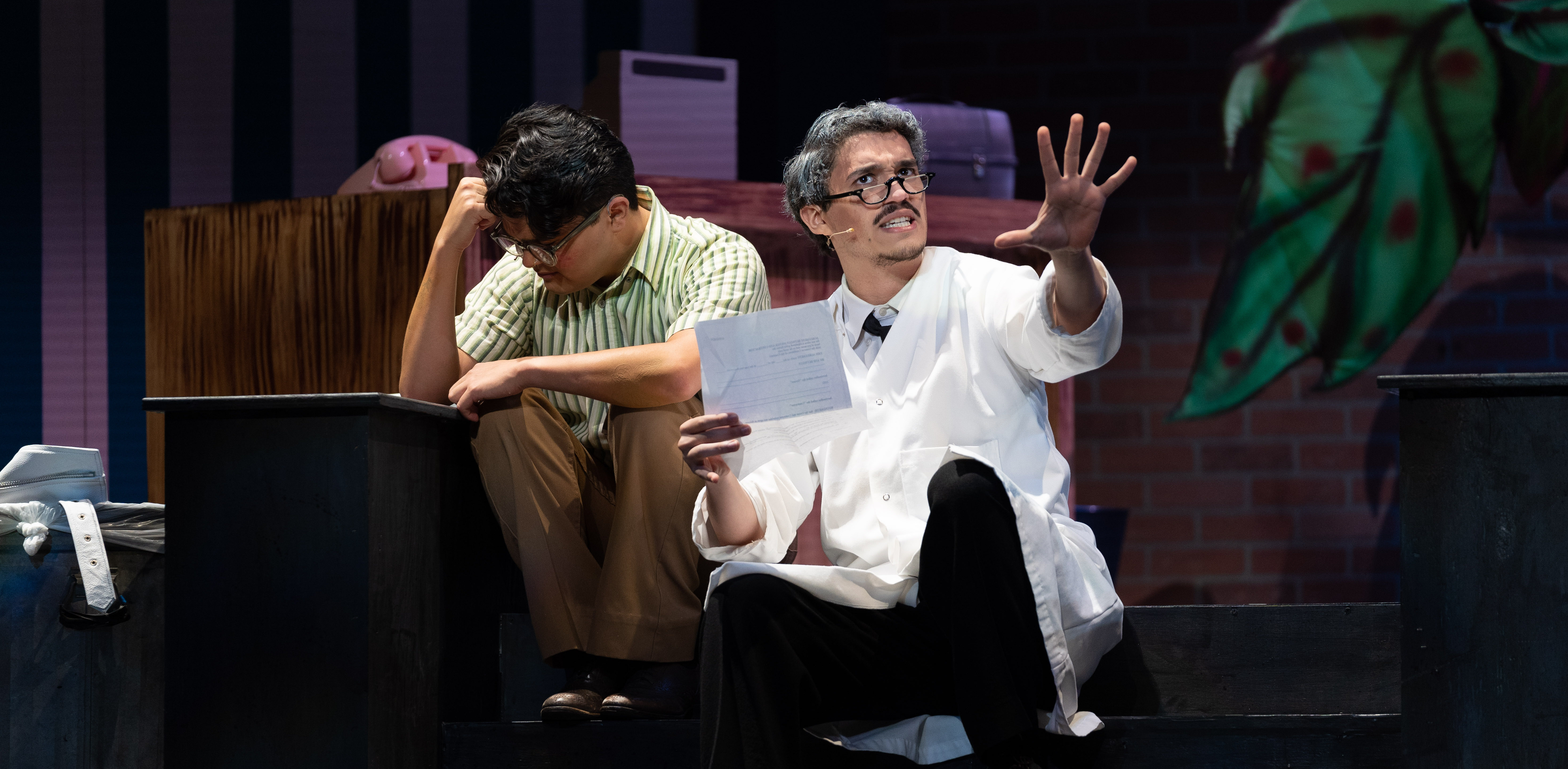 Bachelor of Fine Arts In Acting
The B.F.A. Acting Program guides a select ensemble of 16 students through an integrated curriculum incorporating acting, voice and speech, movement, stage and screen combat, theatre history, play analysis and more. Students gain both foundational knowledge and practical proficiency, becoming creative, collaborative, technique-based performing artists. With the assistance and individualized attention of a faculty mentor, students navigate the curriculum and gain practical experience by mounting eight fully produced productions each season across three distinct performance spaces. There are also opportunities to work with the Houston Shakespeare Festival, UH's professional theatre company.  
Our four-year acting progression begins by exploring foundational acting principles related to the craft, addressing pre-existing actor habits, and developing diverse ensemble training approaches. Students will practice script and character analysis across a variety of genres, as well as apply fundamental techniques to rehearsals and performances. 
Featuring world-class faculty and facilities, a wealth of performance and pedagogical opportunities, and access to Houston's magnificent arts and culture scene, the University of Houston's School of Theatre & Dance is the ideal place to pursue a degree in Acting. While at the School of Theatre & Dance, you will focus on your passion in a positive and diverse environment, while taking advantage of competitive tuition and ample financial support opportunities to help you build toward a fruitful future.  
The Bachelor of Fine Arts in Acting seeks to prepare students with fundamental training and the education necessary for an acting career. We are in America's fourth-largest city, and Houston houses a diverse, thriving performing arts community. Beyond Texas, students are also united with a network of UH alumni working professionally around the country. 
Faculty
ALLISON PISTORIUS

JESSICA FERRARONE

MOLLY WETZEL

DR. ELIZABETH COEN

RACHEL R. BUSH

JIM JOHNSON