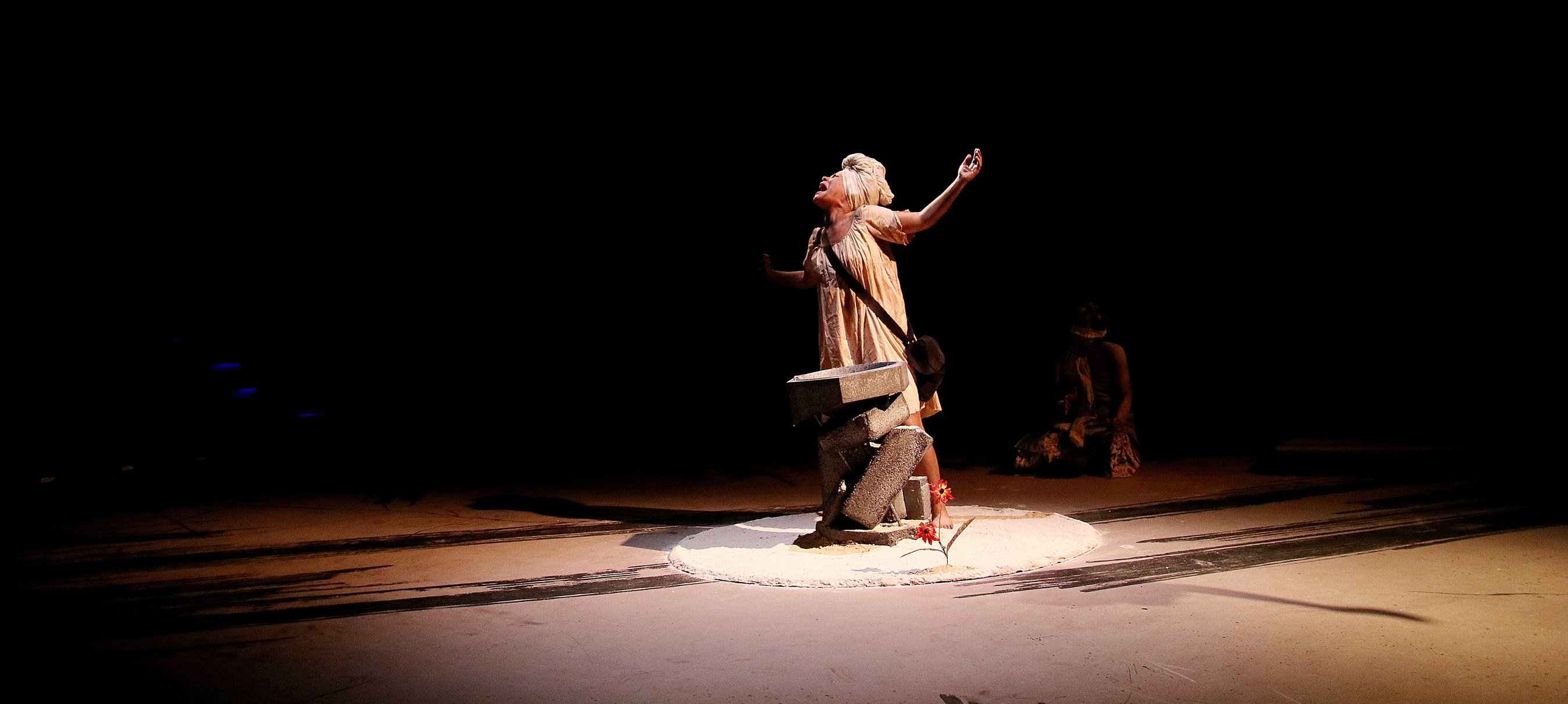 MASTERS OF FINE ARTS IN ACTING
The University of Houston's Professional Actor Training Program is an immersive two-year program designed to prepare actors for work at leading regional theatres and in major commercial markets around the country. The program nurtures agile, innovative, and adaptable performers by immersing M.F.A. Acting candidates in a rigorous, progressive arc of training.  
A curated curriculum of classwork and challenging studio sessions provides a foundation for the creation of our mainstage season of fully-realized, powerhouse productions.  The program keeps a constant eye on the changing needs of the profession, bringing in outside artistic directors and industry specialists, and sending actors to regional auditions, where they win the jobs that build a resume and a career. 
Professional connections are forged through our network of faculty and alumni, renowned guest artists and directors, as well as ongoing auditions with Shakespeare festivals and regional theaters.  The combination of intensive studio training, diverse production experience, and professional networking launches graduates into our industry like no other program in the country.  
Intensive training leads to the acquisition of vital attributes in acting, voice, and movement modalities, forging new skills that are then tested through extensive studio work and performances.  These marketable skillsets are then honed further through high-level instruction in stage combat, dialects, period movement, and intimacy for stage and screen, affording our graduates with sought-after abilities and a deep, well-informed understanding of the craft.  
PATP training begins in the summer, between spring acceptance letters going out and the ensemble gathering in earnest in August. While the academic calendar lists only four fifteen-week semesters, our program makes use of every available moment. From the time students are accepted, they begin to gather the materials and information that will allow them to "hit the ground running." Journaling, reading and ongoing communications throughout the summer allow the new ensemble members to connect with each other, with the rising second-year class, as well as with other M.F.A. alumni.  
First-year actors come together the week before UH classes begin for The Intensive, a preparatory workshop designed to forge the ensemble, and prepare candidates for the rigorous work to come. To take a break from the concentrated work of The Intensive, cohorts are introduced to the greater Houston area through field trips, and UH faculty and academic staff lead orientations on the particulars of grading, and the requirements of upcoming teaching assistantships. This preparatory week affords the entire ensemble time to adapt to the culture of our school, and prepares them for season auditions, as well as the official first week of class.   
In the new year, at the end of our winter break, the Turbo Project brings the ensemble back together before classes begin in January, to rehearse and present a major theatrical work in only one week, replicating the compressed rehearsal timelines in many summer Shakespeare festivals. 
In between our active academic endeavors, summers in the program are spent acting with professional theatre companies, and preparing material to bring back to Houston to share when the ensemble reconvenes. 
THE CORE VALUES OF DRAMA
Our M.F.A. Acting program is housed within the Katherine G. McGovern College of the Arts, on the sprawling campus of the University of Houston.  UH is a thriving Tier One research university, which is in turn housed within the city of Houston, the fourth-largest metropolis in the country, and a nexus for cultural diversity, entrepreneurship, and innovation. 
Featuring world-class faculty and facilities, a wealth of performance and pedagogical opportunities, and access to Houston's magnificent arts and culture scene, the University of Houston's School of Theatre & Dance is the ideal place to pursue a Master of Fine Arts degree. While enrolled, candidates will focus on their craft in a positive and diverse environment, while taking advantage of competitive tuition and ample financial support opportunities, all to help guide them toward a more fruitful future. 
The artists emerging from the program are recognized for their artful combination of five inter-locking and inter-dependent qualities: 
Imagination—our creative fuel; broadened in studio training, finely honed productions.  
Agility—dexterity and control over our vocal and physical instrument; and also an ability to adapt to new ideas, collaborators, materials, techniques and environments.  
Precision—an ability to articulate ideas and intentions, even in the most nuanced storytelling: clearly, concisely, and completely.  
Passion—our graduates thrive in this field because they have a great fire burning within, and a dedication to the art and craft of theatre.  
Speed—the range to adapt quickly, and to shift sensibilities to match the tempo needed for each individual project, whatever the pace. 
Faculty
ADAM NOBLE

DR. ELIZABETH COEN

JIM JOHNSON

DR. ROB SHIMKO

MOLLY WETZEL

JACK YOUNG