Overview:  The Impact of Hurricane Harvey One Year Later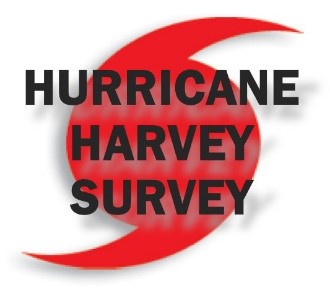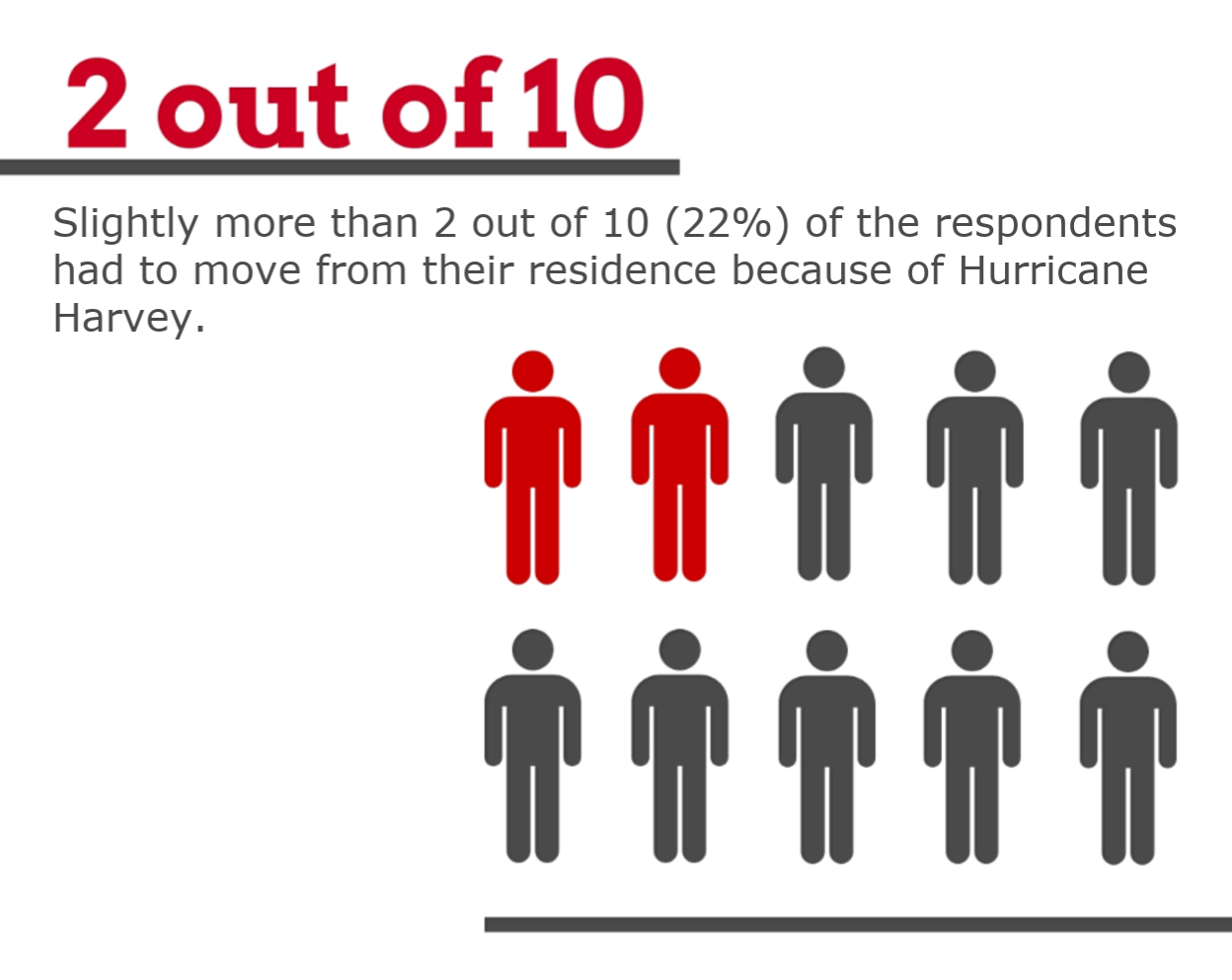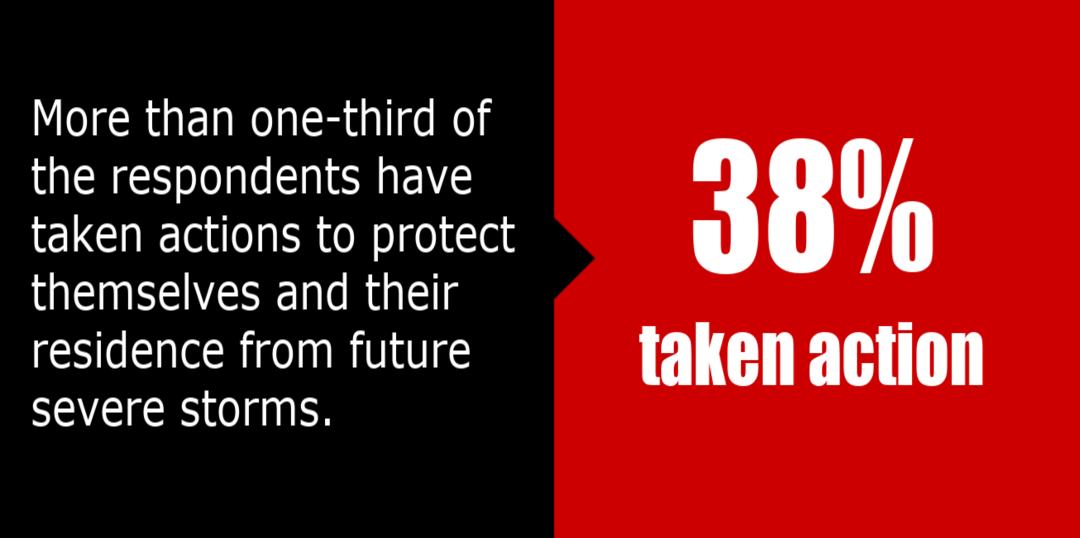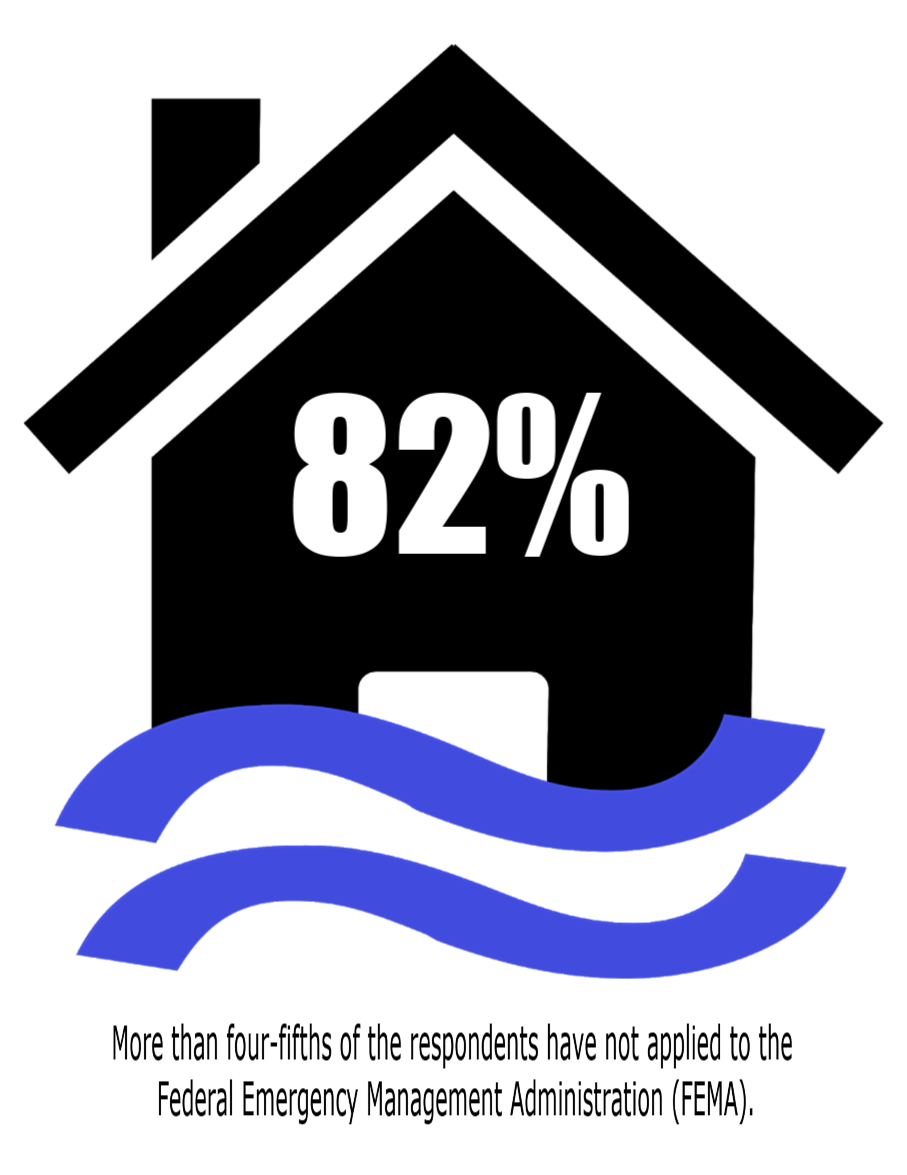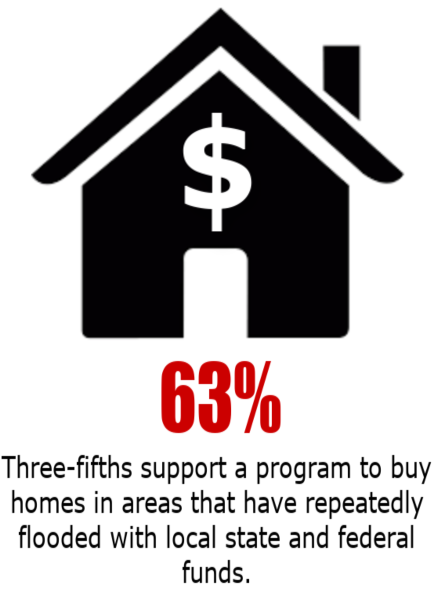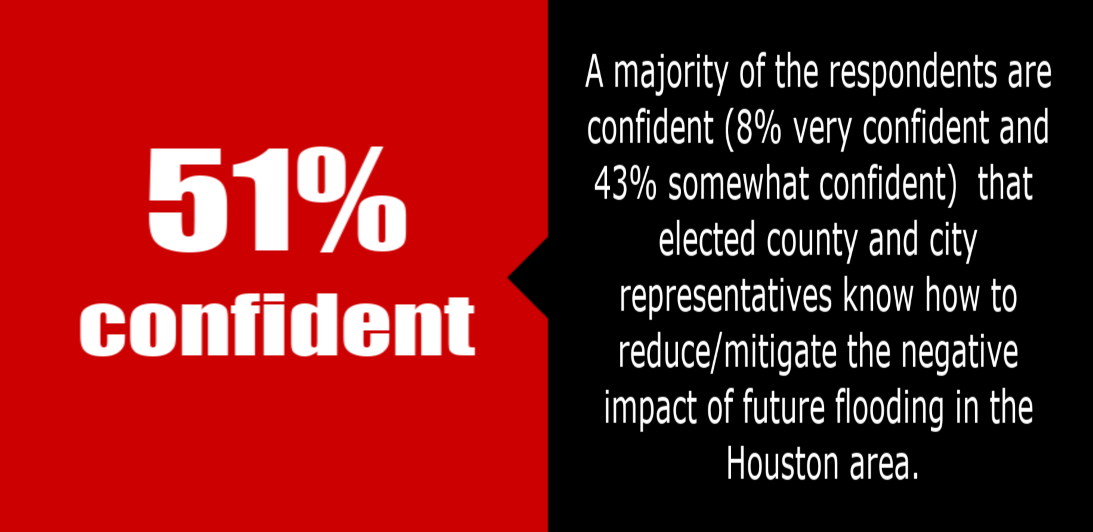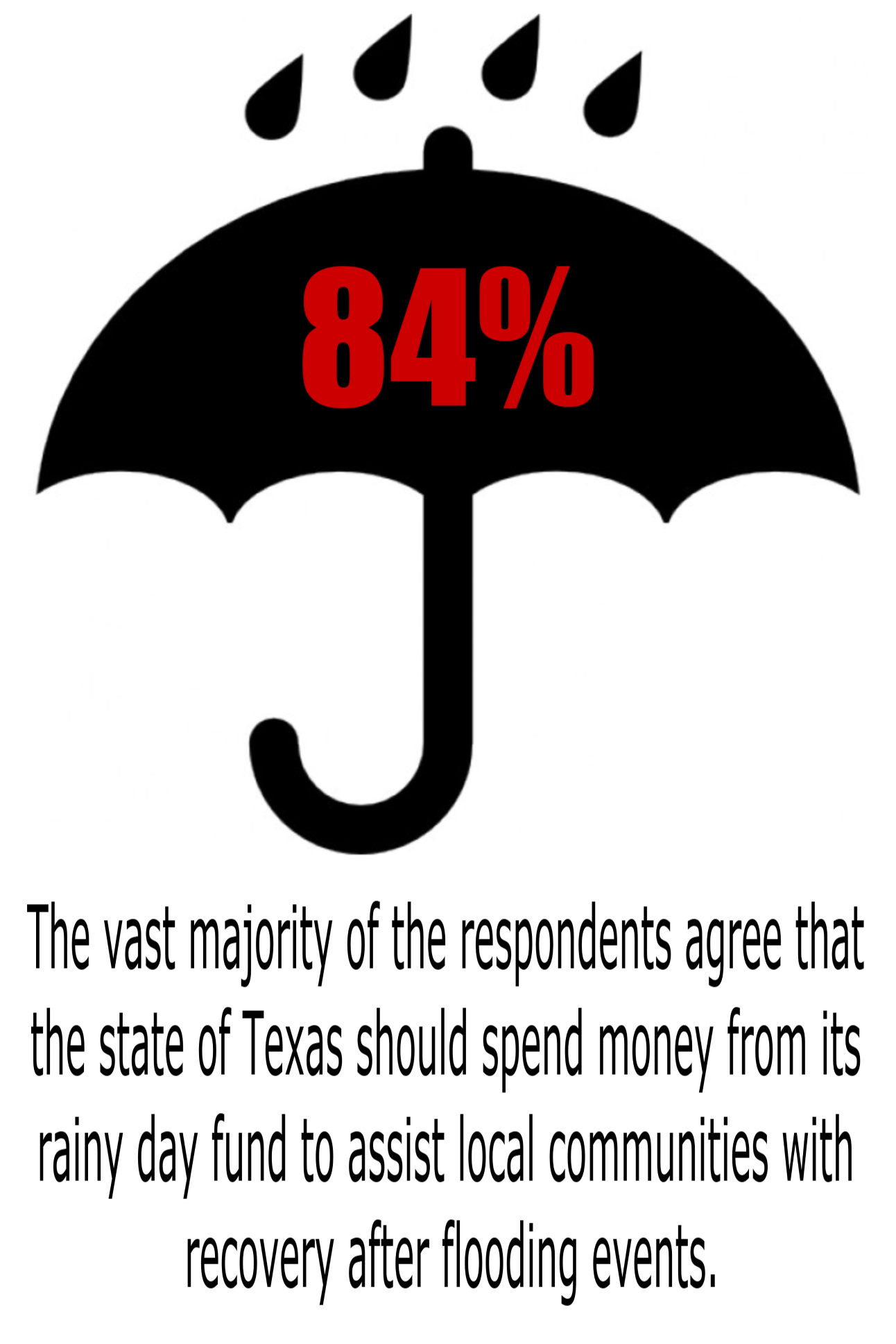 After the onslaught of Hurricane Harvey in August 2017, the Hobby School of Public Affairs at the University of Houston initiated a five-year panel survey to understand the long-term experiences of people impacted by the hurricane. The second wave of the five-year panel survey measuring the impact of Hurricane Harvey was conducted between June 25 and July 31, 2018, using both landline and cell phone numbers. The 1073 respondents in Harris, Fort Bend, Brazoria and Montgomery counties included people who participated in the initial survey in November-December 2017 and first-time respondents. The margin of error is +/- 3 percent.
Evacuation and Recovery
One-fourth of the survey respondents evacuated or attempted to evacuate when Hurricane Harvey hit Houston. Twenty-two percent of the respondents were forced to move from their residences on account of the hurricane. Slightly over two-thirds of those who left their residences are back in their homes while almost one-fourth relocated to a new residence. Eight percent of those who were forced to move from their homes remain in temporary housing.
Volunteerism
Sixty-one percent of individuals reported having volunteered during Hurricane Harvey and thirty-three reported having received help. Whites/Anglos (64%), African Americans (56%) and Asian Americans (83%) reported higher levels of help than Latinos (44%). Latinos were also less likely to report having received help (27%), followed by Whites/Anglos (32%).
Prior Flooding Experience
Houstonians are quite familiar with severe climate events disrupting their lives:
· Close to half of our sample reported having had at least one prior flooding experience since 2001 and over one in four respondents experienced two or more flooding events in the past two decades.
· Thirty-eight percent of the respondents who had experienced prior flooding events reported damage to their residences during Hurricane Harvey; the number is much lower for those who had no prior flooding experience (28%).
· Over one-fifth of those with prior flooding experience reported that the damages suffered in their homes were either very or extremely serious, compared to twelve percent among those whose residences flooded for the first-time during Hurricane Harvey.
Raising Property Taxes for Flood Mitigation
The willingness to pay for flood mitigation projects varies across generations: Millennials and Post-Millennials (ages 18—37), are more supportive than Generation X (ages 38—53) and Baby Boomers (ages 54—72). Close to 80 percent of Millennials and Post-Millennials are willing to raise the property tax rates by at least 1.4%, whereas seventy percent of Generation X and less than three-fifths of baby-boomers (58%) are willing to pay extra property taxes. 
Use of the Texas Rainy-Day Fund
Regardless of age, race/ethnicity or political affiliation, respondents were overwhelmingly supportive of the statement that the state of Texas should spend its Rainy-Day fund to support local communities recovering from Hurricane Harvey. The rate of support reached 84 percent with only 13 percent in opposition. The lower levels of support were found among African American (73%) and Republicans (80%). Those who suffered from Hurricane Harvey were five percentage points more likely to support the use of the state's Rainy-Day Fund. Life-long Houstonians, with 88% support, were eight percentage points more likely to agree. 
Impact of Global Warming
The generational and partisan divides are notable in perceptions of global warming's effect on future severe flooding events in Houston:
· Close to eighty percent of Millennials were concerned about the impact of global warming in the Houston area, compared to 52 percent of Baby Boomers and 46 percent among those aged 73 or more.
· Thirty-five percent of Republicans expressed concern about the threat of global warming to flooding in Houston while 80 percent of Democrats, 64 percent of Independents and 60 percent of the respondents who did not identify with either party agreed that global warming poses a threat.
· Those who were forced to move during Hurricane Harvey were more concerned about global warming as a threat to flooding in the Houston area than those who stayed in their homes: 66 and 60 percent, respectively.
Hurricane Harvey Survey 2018 Highlights 
Hurricane Harvey Survey 2018 Figures and Tables 
Hurricane Harvey Survey 2018 Methodology
Hurricane Harvey Survey 2018 Media Release 
Harris County Bond Election Survey
Bond Election 2018 Survey Highlights
Bond Election 2018 Survey Cross Tabulations
Bond Election 2018 Survey Frequencies
Bond Election 2018 Survey Figures and Tables
Bond Election 2018 Survey Methodology
Bond Election 2018 Media Release
Hurricane Harvey Survey 2017
Survey Figures and Tables 2017
What is a Panel Survey?
Also called a longitudinal study, a panel survey design offers more than a snapshot of public opinion at a given moment; it provides an objective measurement and analysis of behavior with the same people over a period of time. For example, a panel survey can measure how people are affected by public policies rather than solely gauging their immediate opinion. Measuring the actual impact of policies can lead to more effective decisions in the future.
Research Team
Jim Granato, executive director and professor of public policy, Hobby School of Public Affairs
Pablo Pinto, director, Center for Public Policy and associate professor of public policy, Hobby School of Public Affairs
Ching-Hsing Wang, research fellow, Hobby School of Public Affairs
Renée Cross, senior director, Hobby School of Public Affairs
Sunny Wong, professor of public policy, Hobby School of Public Affairs
Robert Stein, Lena Gohlman Fox professor of political science, Rice University
Mark P. Jones, James A. Baker III Institute for Public Policy's fellow in political science, Rice University
Additional Resources
Harris County Flood Control District
Houston Public Media's Houston After Harvey