The Hobby School of Public Affairs offers a Bachelor of Arts (BA) and Bachelor of Science (BS) in Public Policy for students seeking a mission-oriented profession. Our degrees encompass coursework that is interdisciplinary, blending social sciences, critical thinking and qualitative and quantitative analysis to support positive public policy.
We seek students eager to develop leadership and life skills, along with training in ethics, communication and writing. Our degree programs incorporate opportunities for experiential learning, including paid internships and fellowships. Graduates of our programs will hit the ground running in their future careers, given their mastery of both the technical and humanistic aspects of public policy.  
For both incoming freshmen and transfer students, there are no additional requirements for acceptance to the Hobby School BA and BS programs beyond admission to the University of Houston.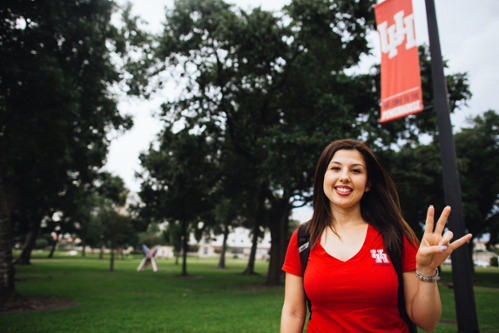 Experiential Learning/Internships
A major point of distinction for Hobby School graduates is the opportunity to engage in authentic professional learning while at UH. This is of high value when interviewing for jobs, enabling students to talk about their experiences beyond the classroom. The Hobby School has an impressive history of placing students in paid internships and short-term fellowships through such programs as the Hobby Fellows, Leland Fellows, Harris Fellows and the Civic Houston Internship Program. 
Hobby School Culture
The Hobby School offers the best of both worlds in that we are a small, down to earth community of faculty, staff and students that benefit from the expansive opportunities that being part of a large research university offers. Diversity of all kinds is of great importance to our community to ensure all have a voice.