UH Technology Bridge Parking
Located at 5000 Gulf Freeway, the UH Technology Bridge is a 70-acre complex which provides research and classroom space, as well as a variety of offices for the University of Houston. The Petroleum Engineering Program offers classes there and various departments from IT to Real Estate have offices there as well.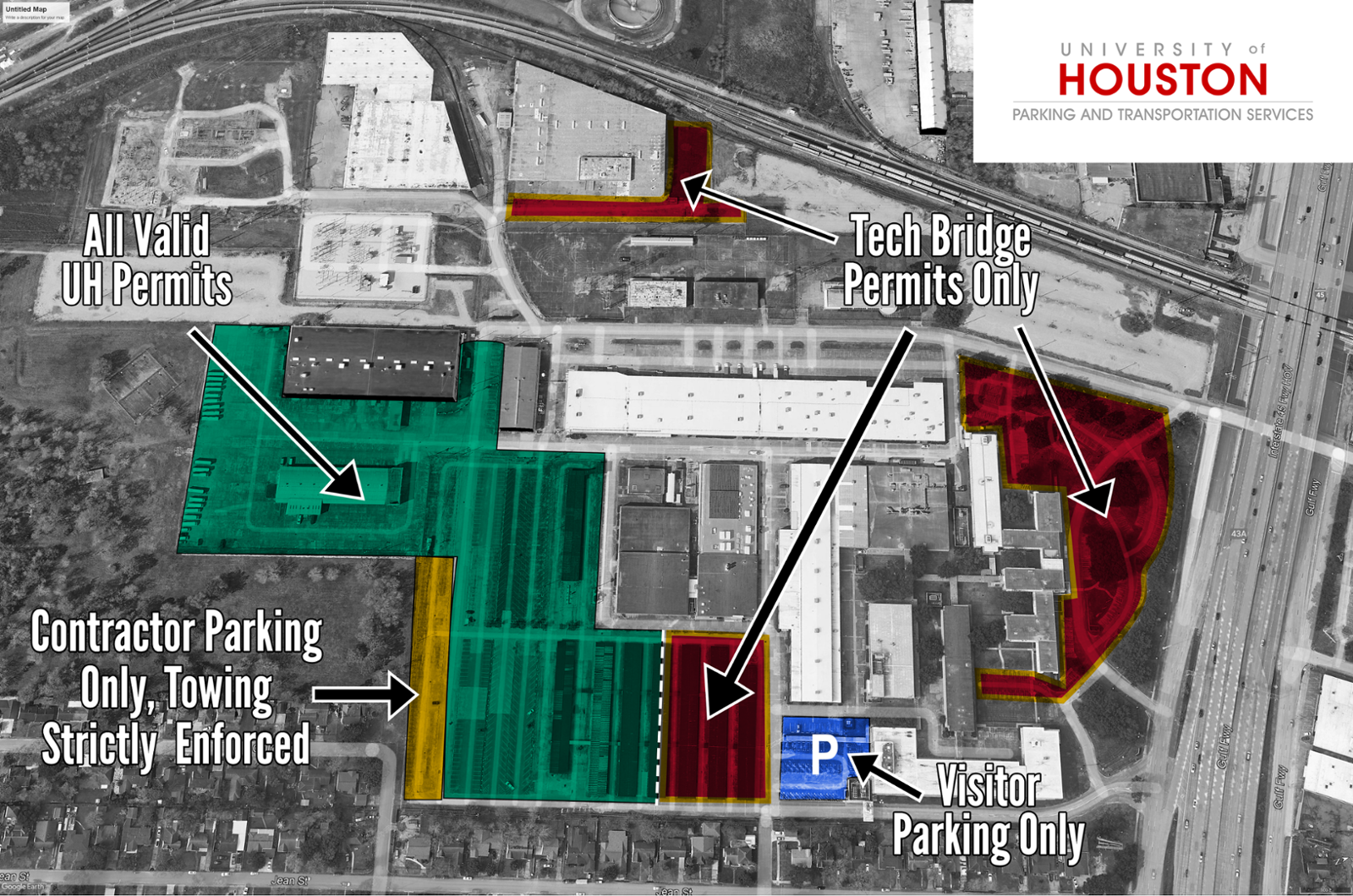 Parking
Faculty and staff who work at the UH Technology Bridge have options:
Tech Bridge permit. This permit allows for parking in specifically designated spaces at Tech Bridge. It also allows for parking on the main campus in Zone E if it is Monday-Thursday between 7 a.m.-3 p.m. If it is after 3 p.m., or any time Friday-Sunday, then the Tech Bridge permit can be used to park in unrestricted spaces in any of the ungated lots in all of the campus parking zones. Please note: If you park in a metered space, you must pay the fee, even if you have a valid permit.


Any other valid UH parking permit. Most UH parking permits – including zones and garages – can be used to park at UH Technology Bridge at any time. There are lots specifically marked for these permits. The only exceptions are the UH at Katy permit, which can only be used in Katy, as well as the evening-weekend permit, which cannot be used until after 3 p.m. Monday-Friday.
Shuttle Van Service
Shuttle van service runs to UH Technology Bridge Monday-Friday in the fall and spring semesters:
Hours of Operation: 8 a.m.-6 p.m.
Shuttle Stops: Technology Bridge Building 9, PGH and Student Center South