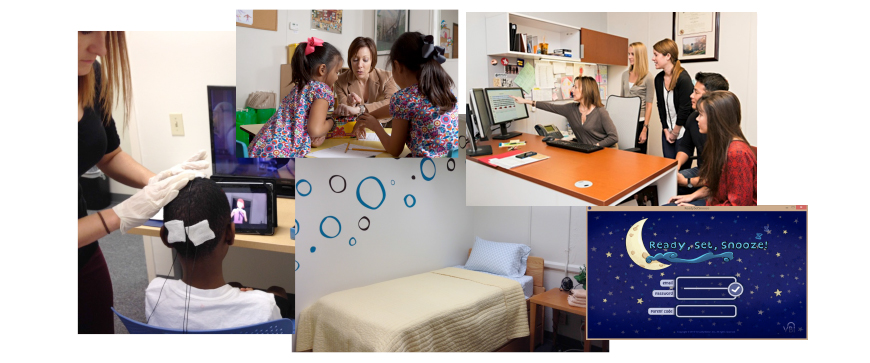 Adolescent Sleep Extension Study
In this study, we are examining how sleeping more impacts adolescent's use of technology. We are looking for healthy teens between the ages of 13-17 who do not have any serious medical, psychological or sleep problems. Adolescents will participate in two in-person sessions at the University of Houston and will wear a wrist watch that will monitor their sleep over 12 nights.  Teens will be randomized to either sleeping more than usual or to follow their typical sleep schedule for the last five nights.
Participating families will receive a free sleep assessment, and will be compensated with a $50 Target gift card for their time.  To learn more please contact Katie Reynolds at 713-743-8985 or uh.teen.sleep.study@gmail.com. This project has been reviewed by the University of Houston Committee for the Protection of Human Subjects (713) 743-9204.
Family Separation Study
The Family Separation Study (a.k.a. The Military Families Project) is a research study examining the effects of separation on children and families. We are seeking 3 types of families with children between age 7 and 17 to participate.
Civilian families experiencing temporary separation due to the normal course of parents' work (e.g., work travel)
Civilian families with recently divorced or separated parents
Military families with a deployed parent (or who anticipates deploying in the near future)
Participating families will be compensated $100 for their time. To learn more please contact Jennifer Fillo at (713) 743-8674 or familyseparationstudy@gmail.com. For more information about this study, visit www.familyseparationstudy.org
Targeted Behavioral Therapy (TBT)
In this study, we are examining the effectiveness of a new, 16-week behavioral treatment for children ages 6 to 12 years with generalized anxiety, called Targeted Behavioral Therapy (TBT). Children will be randomized to TBT or a similar intervention. Treatment involves teaching children new skills for managing their anxiety and improving their sleep. To participate or learn more email us. Please use the name of the study you are interested in as the email subject line.
Risk and Resilience in Military Families
Repeated and extended wartime deployments pose significant stress to children and families. Although there is an increased awareness of the need to evaluate the mental health of soldiers, less attention has been paid to the effects of deployment on other family members. This study aims to understand the impact of military deployment on children and spouses/partners with the goal of informing effective prevention/intervention programs. Military families with one parent who has deployed previously as part of OIF/OEF and who have at least one child between the ages of 2 and 17 years are being recruited to participate. No in-person visits are required. To learn more please contact Hira Hussain at 713-743-4134 or uh.militaryfamilystudy@gmail.com.
Impact of Sleep Loss on Emotion in Children
In this study, we are examining how sleep loss impacts children's reactions to emotional events and how they can control those feelings. We are looking for children between the ages of 7-11 who experience normal symptoms of sadness and anxiety and who do not have any serious medical or sleep problems. Children will participate in several in-person sessions and two overnight sleep studies (one at home and one on University of Houston's campus). Children will also sleep less than usual for two nights.
Participating families will receive a free psychological and sleep assessment, and will be compensated $150 for their time. To learn more please contact Cara Palmer at 713-743-3400 or cara.palmer@times.uh.edu.
Emotion and Sleep-based Risk during Human Space Flight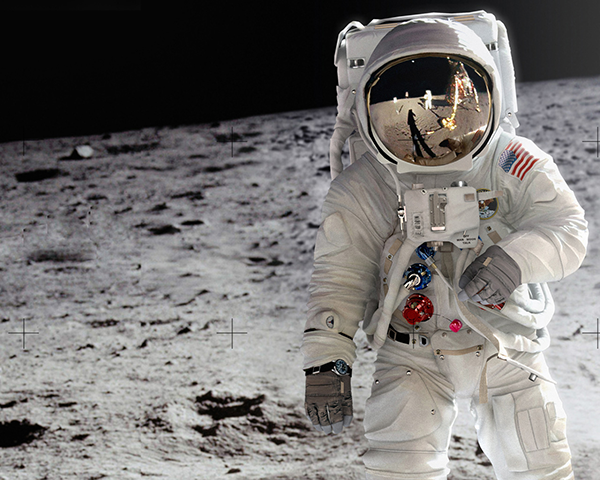 Psychological reactions pose serious risks to crew members and mission success during space flight. Long-duration exploration missions (e.g., Mars) will prolong exposure to a range of extreme stressors including confinement, sleep-wake dysfunction, lack of novel environmental stimuli, separation from family, and limited privacy. The primary goal of this NASA-funded study is to identify psychological symptoms most likely to occur in isolated, confined and extreme (ICE) environments and to estimate associated threat for mission-based performance.