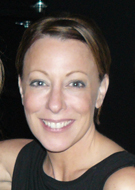 SACH Director
Candice A. Alfano, Ph.D.
caalfano@uh.edu
Dr. Alfano is a licensed clinical psychologist and associate professor of psychology at the University of Houston (UH). She received her Ph.D. in clinical psychology from the University of Maryland-College Park in 2005 and completed her internship and post-doctoral fellowship at the Johns Hopkins School of Medicine. Prior to joining the department of psychology at UH, she founded and directed the Child and Adolescent Anxiety Program at Children's National Medical Center in Washington, D.C. Dr. Alfano's research and clinical interests include anxiety and sleep disorders, the role of inadequate sleep in the development of affective problems and disorders, and behavioral interventions. She has published over 50 empirical papers, articles, books chapters, and books on these topics. Dr. Alfano's research has been funded by the National Institute of Mental Health (NIMH), the National Institute of Child Health and Human Development (NICHD), and the Department of Defense (DoD). She serves on the scientific council for the Anxiety and Depression Association of America (ADAA), the board of directors for the Society for Behavioral Sleep Medicine (SBSM), and as Associate Editor for the Journal of Anxiety Disorders.
Post-Doctoral Fellows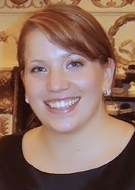 Post-Doctoral Fellow
Jennifer Fillo
Dr. Fillo is a postdoctoral fellow in the SACH lab. She serves as the project coordinator for the Military Families Project. She received her doctorate in social psychology from the University of Minnesota in 2014. Her research integrates social-psychological, individual difference, developmental, and health perspectives to examine the processes by which individuals cope with acute and chronic stress. Her work has primarily focused on stress in the context of close relationships and stress arising from conflict among various social roles (e.g., work, family, gender). She is particularly interested in individual differences in how people regulate the emotions that arise in stressful situations and the consequences of these individual differences for psychological well-being, interpersonal functioning, and health over time.
Post-Doctoral Fellow
Cara A. Palmer
Dr. Palmer is a postdoctoral fellow in the SACK lab. She received her Ph.D. in 2014 from West Virginia University in Life-Span Developmental Psychology. Her research interests broadly encompass the development of emotion regulation and reactivity, and her previous work has primarily focused on the regulation of positive affect and responses to positive experiences. Her research uses multiple methods (e.g., behavior, heart rate variability, subjective reports) to examine how people regulate their emotions, what predicts maladaptive affective processes, and how emotional experiences and regulatory strategies impact overall well-being and mental health.
Graduate Students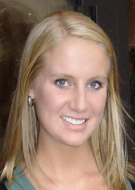 Graduate Student
Jennifer Cowie
Cowie.jen@gmail.com
Jennifer Cowie is a graduate student in the lab. Prior to joining, she worked for two years as a clinical specialist in the Pediatric Feeding Disorders Clinic at the Marcus Autism Center in Atlanta, Ga. Jennifer's research interests broadly include examining the factors contributing to the development of internalizing disorders in children and adolescents, particularly those affecting the course and treatment of anxiety and compulsive disorders. She graduated with a B.A. in Psychology from Smith College in 2009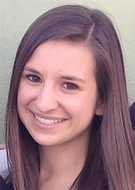 Graduate Student
Michelle Clementi
michelleaclementi@gmail.com
Michelle is a graduate student in the clinical psychology doctoral program. She graduated from the University of Maryland in 2010 with a Bachelor of Science degree in psychology. Following undergrad, Michelle worked at the National Institute of Mental Health studying child anxiety disorders and attention biases. Her research interests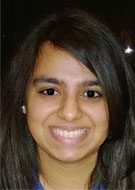 Project Coordinator
Hira Hussain
hussainha@hbu.edu
Hira received her Bachelor of Arts in Psychology and Government from Houston Baptist University in 2013, Cum Laude. At SACH, she assists with the Risk and Resilience study, which aims to understand the impact of military deployment on children and spouses/partners. Hira plans to pursue a doctoral degree in clinical child psychology in the near future.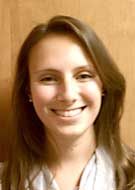 Graduate Student
Katharine Reynolds
kcreynolds@uh.edu
Katie received her Bachelor of Arts in Psychology from Vassar College in 2009 and is currently working toward a doctoral degree in clinical psychology. Broadly, her interests include development and treatment of child internalizing disorders, environmental stressors experienced in childhood, and the impact of these factors on sleep and development. More specifically, Katie is interested in the impact of sleep quality on the development and course of child anxiety disorders, especially in children with generalized anxiety and obsessive compulsive disorders.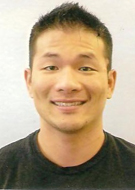 Graduate Student
Simon Lau
slau5@uh.edu
 
Simon Lau is a first year graduate student at SACH. He previously served in the U.S. Army under the Joint Special Operations Command deploying multiple times to Iraq and Afghanistan, earning him numerous awards to include the Bronze Star Medal and Army Commendation Medal (V). Honorably discharged from the Army in 2010, Simon attended and graduated from the University of Houston with a Bachelor's degree in Psychology in 2013. Simon hopes to use his experiences from his military career to help improve military research on post-traumatic stress disorders, anxiety, depression, and fear.