Developmental Psychopathology Lab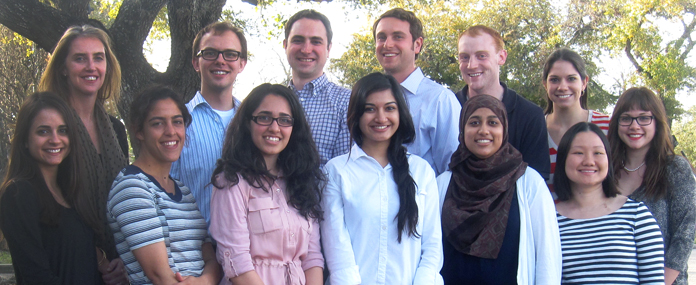 In the Developmental Psychopathology Lab at University of Houston our research focus is on the early identification of psychiatric disorders. One line of research focuses on social-cognitive, affective, and reward processing as early markers of psychiatric disorder in children and adolescents. A second line of research focuses on the development of diagnostic measurement tools to facilitate the early identification and treatment of psychiatric disorder in children and adolescents. We use a variety of methods in our research, including behavioral experiments, functional neuroimaging and survey methods. Research typically focuses on childhood disorders associated with deficits in interpersonal functioning (conduct disorder, oppositional defiant disorder, depression, emerging borderline personality disorder, emerging psychopathic traits) or reward processing (problem gambling, depression).
The lab is run by Dr. Carla Sharp and has been funded by the NIMH, the NIH Centers for AIDS Research, NARSAD, the South African Responsible Gambling Foundation, and the Child and Family Program of the Menninger Clinic. The primary outcome of the research is to identify early markers of disorders in youth and to refine and further develop the practice of assessment and diagnosis of childhood psychopathology thereby enabling early identification and treatment of youngsters.
Lab News
March 2014: Congratulations to Claire for having 2 posters accepted to the APA 2014 conference!
February 2014: Tyson and Amanda had an extremely successful match day. We are so proud of you both!
February 2014: Congrats to Charles (and colleagues) on their poster being accepted to ADAA 2014!
February 2014: Congrats to Roya on taking 2nd place in Baylor's Houston Premedical Academy Symposium poster competition. Her work has also been accepted to the National Conference on Undergraduate Research!
December 2013: Congrats to Tyson, Allison, Will, and Salome on their posters being accepted to SRA! The lab will certainly be well represented.
December 2013: Carolyn successfully proposed her dissertation entitled "The effects of intranasal oxytocin on social cognitive functioning in adolescents with borderline personality disorder compared to a sample of non-clinical adolescents". Well done, Carolyn!
December 2013: Carolyn, Allison, Salome, and Dr. Sharp's poster has been accepted for the 2014 North American Society for the Study of Personality Disorders Conference!
September 2013: Tessa's research on non-suicidal self-injury among adolescents will be featured at UH's undergraduate research day. Congrats!
September 2013: Congratulations to Allison who was elected student representative for the child and family track!
September 2013: Congratulations on passing the EPPP, Tyson!
September 2013: Allison was nominated for a poster award at SRP's annual conference. Well done!