The next E-Waste collection will take place on April 17th, 2023 in the Student Center Circle Drive.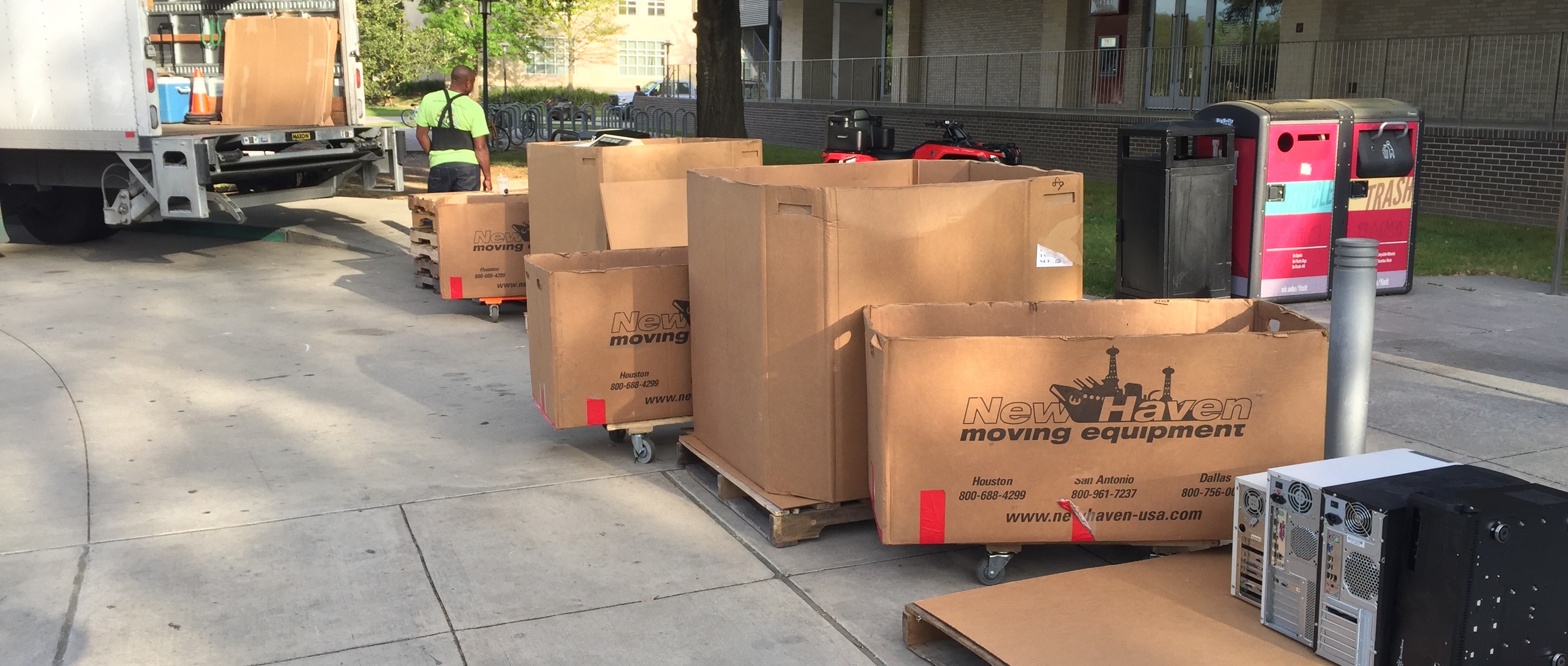 Electronic waste is difficult to dispose of properly because it is complicated to recycle and can create contamination as it deteriorates. To address this, the Office of Sustainability holds an annual E-Waste Recycling Drive. The entire UH community is invited to bring acceptable e-waste to these collections to dispose of them in the most sustainable way. Over the years, these events have diverted multiple tons of e-waste from landfills.
A list of acceptable e-waste items can be found below. If you miss an event, the Office encourages you to save items for the next year. If the need is urgent, please reach out to a private e-waste recycler for your needs.
What Can Be Recycled
Computers & Accessories
Cables & Accessories
Circuit boards
Desktops
Hard Drives
Integrated Circuits
Keyboards & Mice
Laptops
Media Speakers
Memory
Monitors
Network Devices
Power Supplies
Servers
Personal Electronic Devices
Cameras
Cell Phones
Gaming Devices
MP3 Players
PDAs
Tablets
Testing Equipment
Commercial Equipment
 Office & Telecommunications Equipment
Copiers
Fax Machines
PBX Systems
Plotters
Printers
Projectors
Receivers and Transmitters
Scanners
Security Equipment
Telephones
Toner Cartridges
UPS & Battery Back-ups
Video & Audio Equipment
Data Center Equipment
Cable/Wire and Boxes
Mainframe Computers
Networking Equipment
Power Distribution Units
Racks
Routers
Servers
Storage Arrays
Switches
*University-owned equipment, household appliances and televisions will not be accepted.*