Long Journey for These New Forever Coogs Leads to New Opportunities
December 7, 2022
College is a challenging experience for those fresh from high school. It carries extra challenges for those fresh from life experiences. These new graduates met the challenges head on with patience and perseverance, and now enjoy the payoff. They'll participate in fall Commencement ceremonies for the UH College of Technology.
***
Byron Leger and his husband love to travel. From the Great Wall of China to the Grand Canyon, from Stonehenge to glaciers and volcanos, adventures have been part of their lives. This December, the adventure takes them to the College of Technology commencement ceremonies, where Byron will graduate with a degree in Organizational Leadership & Supervision. It's a journey that's been a long time coming.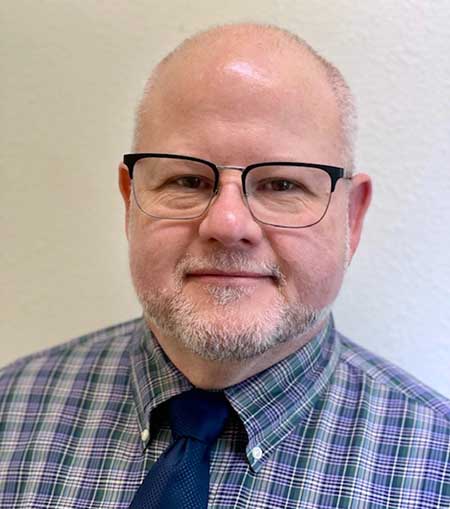 "I received my associate degree in December of 1990 and returned to the University of Houston the summer of 2018—28 years later," he said.
At 56 years old, Byron says this journey was about persevering and pushing through to reach a goal. An account manager for FIS, an IT service management company, for the last 8 years, Byron wanted credentials to pursue career opportunities in new areas of the company.
Balancing work, life and school was the constant challenge—taking lunch breaks at the end of the day to accommodate in-person class days; arranging for back up assistance on days he was on call but in class; spending nights and weekends doing homework and cutting out travel.
"After me, my husband is the most excited to watch me cross the stage," Byron said. "He has supported me wholeheartedly and I could not be more grateful to him for his support."
Byron has advice for other older students—just do it.
"You're never too old to get back into school. It's worth the reward and the sense of accomplishment."
***
"My father was always adamant that I go to college. Not a college graduate himself, he impressed upon me the importance of it."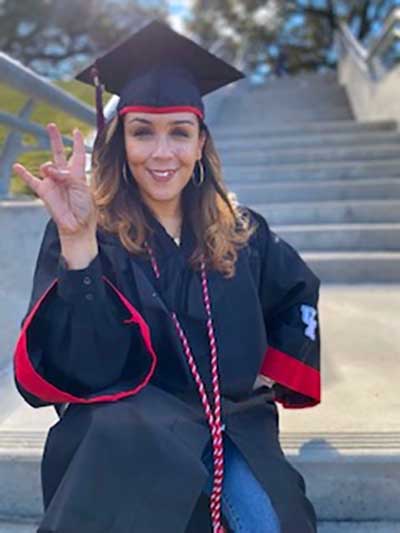 Lia Williams always agreed with her dad, but her plan to get a degree was sidetracked. A young mom after high school, Lia postponed higher ed in favor of marriage and family. And while she took classes at community college in her California hometown, it wasn't until her family's move to Houston that her focus sharpened.
"My obligation was to my family and work, but once by children were grown, I really got serious about accomplishing my goal," she said. "It was my time."
Her journey picked up in 2009 when she restarted her community college journey, steadily chipping away until her associate degree was completed in 2019. She transferred to the University of Houston just when the pandemic hit.
"COVID was unkind. I felt unable to make the relationships with professors and students because we were not on campus," she said. "I felt out of touch. I worked from home, schooled from home and did so with a house full of family members in the same situation."
Like other students, Lia stayed up late to study, and sacrificed family and social life to commit to her goal. Through mental exhaustion and shaky wi-fi, Lia finished her studies in Human Resources Development 33-years after she began.
"I cried when I picked out the stole for my cap and gown! At 51, I will proudly walk across the stage to accept my degree as a first generation graduate in my family," she said. "I regret that my parents are not here to see me, but my children will be there and that's as good!"
***
Sean Young came to the University of Houston following a 20-year career in the U.S. Coast Guard that took him to both coasts and the Gulf Coast region before retiring in 2019. Wanting to strengthen his leadership skills and connect with the energy industry, Sean headed to higher education.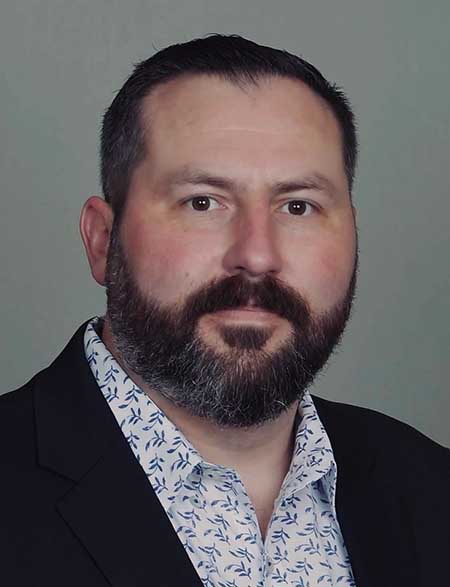 "In my last position with the Coast Guard, I led a team of 25+ military and civilian personnel. Before that, I directed 30+ military enlisted and officers in a Command Center environment conducting search and rescue, law enforcement, pollution response and maritime safety," he said. "After finishing an associate degree while on active duty in 2019, I decided to move forward to fortify my leadership studies."
The Technology Leadership & Innovation Management program prepares students to develop and manage business organizations and teams. The program focuses on leadership in technology, communication, project management, asset management and innovation.
His wife and three children will watch him graduate in December 2022, but the journey for him will not end when he crosses the stage.
"I would love to manage the operations of a container terminal or become a project manager for an energy company," he said.
Read more