Are You Taking Biotechnology Classes at UH Sugar Land? Here are some things you'll need to know: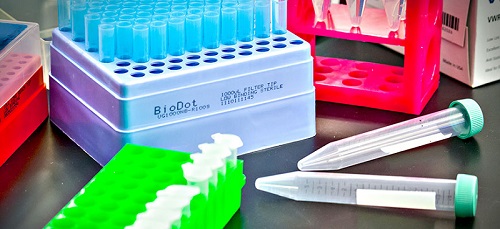 The UH Sugar Land is excited to welcome College of Technology students pursuing studies in biotechnology. Courses will be taught exclusively in a new third floor laboratory at UHSL's Brazos Hall. The space is double the size of current lab space. This creates larger course sections, which means easier enrollment.
Here are some things you need to know: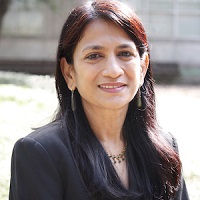 What classes are moving?
These are the classes that now will be offered at the UH Sugar Land campus:
Introduction to Biotechnology
Biotechnology Research Methods & Applications
Principles of Genomics/Proteomics and Bioinformatics
Molecular Genetics and Biotechnology
Biotechnology Regulatory Environment
Principles of Bioprocessing Laboratory
Principles of Bioprocessing
Microbial Biotechnology
Biotechnology Capstone Experience
Where do I get my textbooks for these classes?
You may purchase your books at the UH Sugar Land bookstore in person or online
Will my diploma say UH Sugar Land?
No. UH Sugar Land is an institution of the University of Houston.  This means that UH Sugar Land is part of the main campus. Your diploma will say "University of Houston."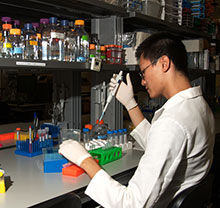 How will I get all the way to Sugar Land?
The University of Houston Sugar Land is located at Highway 59 and University Blvd. The University of Houston provides FREE shuttle service from main campus to UH Sugar Land. The main campus shuttle stop is in front of the Student Center (be sure to board the bus to "UH Sugar Land"). To go from UH Sugar Land to the main campus, board the shuttle located at the west entrance of Brazos Hall. Call us with any question: 832-842-2940 or email us at SLOffice@uh.edu
I can get there on my own. How much is it to park at UH Sugar Land?
There is no charge to park at the UH Sugar Land campus.
Are there any ride-sharing or carpooling opportunities?
You may be eligible for discounted permits or premium parking spaces on the main campus if you are part of a carpool. Read about the COAST program and how to take part in it.
Where can I eat while I'm at the UH Sugar Land campus?
Several food trucks frequent the UH Sugar Land. Tu-Go Kitchen, The Lunch Bag and Chick-fil-A. You can find out when they'll be on campus by visiting our Facebook page. Or explore other areas nearby.
Read more