Shuttle Services at Sugar Land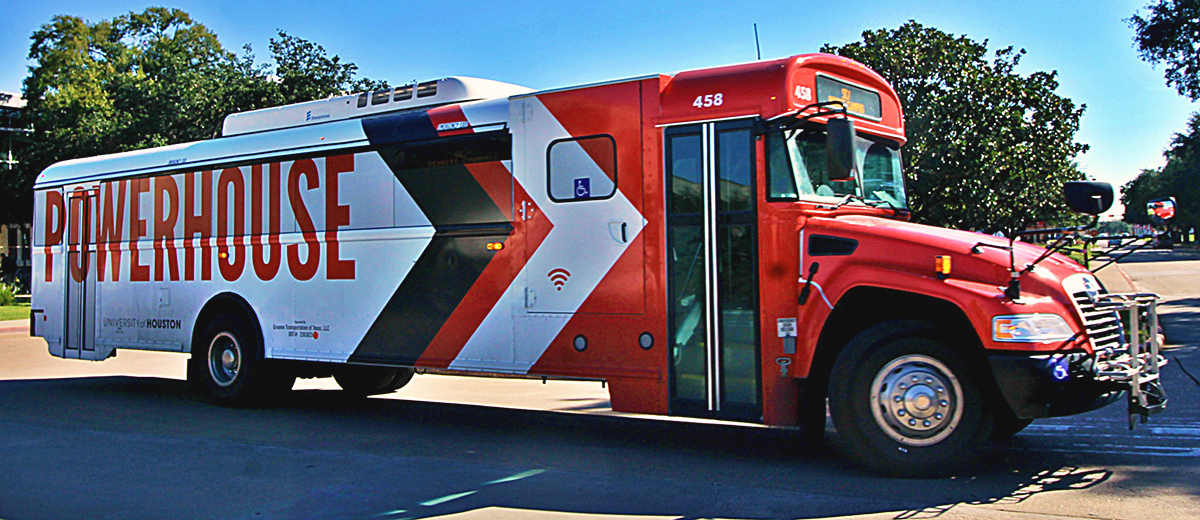 Important Spring Dates
Shuttle Pass Distribution Start Date - Thursday, January 30, 2020
Shuttle Pass Enforcement Date - Monday, February 10, 2020
Spring 2020 Shuttle Service Schedule >
UH students taking classes at the main campus and the Sugar Land instructional site may use the Shuttle Service. There is no cost to ride the shuttle, but students will need to display a shuttle decal and their class schedule. The decal is placed on your Cougar Card.
Students may obtain a decal at the Sugar Land Auxiliary Services office, room 101 in the Albert & Mamie George Building (AMG)
Office Hours
Monday – Friday 7 a.m. – 5 p.m.
Decals are not transferable. Students must verify enrollment each semester by visiting the Sugar Land Auxiliary Services office.
Faculty and staff interested in riding the shuttle should contact the Sugar Land Auxiliary Services office at slauxiliary@uh.edu or 832-842-3060.
Questions?
Check out our
FAQ
!
Bus Stops
Where's My Shuttle?
Cougar Trax is a real-time GPS tracking system designed to show you when the next UH shuttle will be at a specific stop. Access Cougar Trax via the UH GO app or on the Cougar Trax website. The UH GO app is available through both the Google Play Store and iTunes.
Emergency Notifications
Sign up for emergency notifications through myUH to stay informed about closures that may affect service.