Graduate Student Awarded Department of Defense Scholarship, Internship and Guaranteed Employment
Ozzy Tirmizi Receives Department of Defense SMART Scholarship
Based on the past, present and future of Ozzy Tirmizi, the only trajectory for him is one of continued success. The geology Ph.D. student was awarded a Science, Mathematics and Research for Transformation (SMART) Scholarship by the Department of Defense.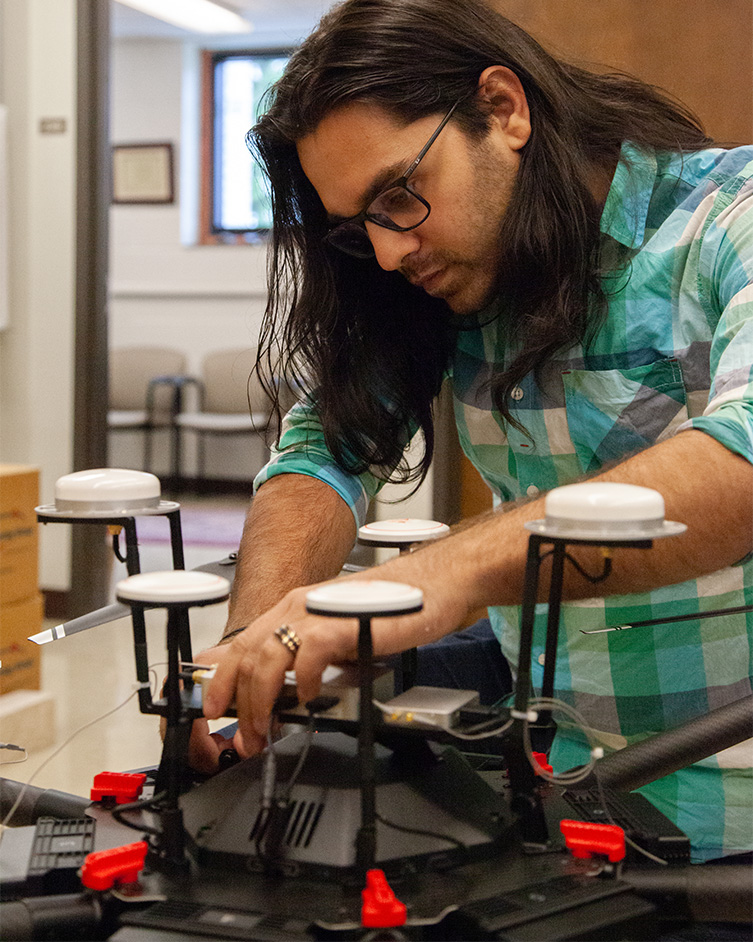 Not only is his tuition covered until he graduates in a couple years, but he will spend his summers, beginning in 2023, interning at the U.S. Army Engineer Research and Development Center's Geospatial Research Laboratory in Alexandria, Virginia for eight to 12 weeks.
He is also guaranteed employment with the lab after graduation.
"I don't even know if I can accurately describe in words how excited I am to get this award," Tirmizi said. "I submitted proposals that were rejected. My paper was recently in review for three months then was rejected. It was rough. But getting news of this scholarship was just amazing."
To him, the funding is extremely helpful, but he also views the award as a great opportunity to learn a different application of his work. The geospatial lab not only advances research to support the war fighter, but its employees also work on civil and environmental projects, which will expand Tirmizi's skillset.
"Whether you look to find the most efficient routes for ambulances to go through a city," said Tirmizi, "or if you're studying hydrology, there are not just scientific applications of geospatial analysis."
His advisor, Shuhab Khan, professor of geology at the College of Natural Sciences and Mathematics, said he is delighted Tirmizi was chosen.
"My group works on broad multidisciplinary problems," Khan said. "I encourage my graduate students to expand their horizons and look for opportunities beyond traditional sources. But most of my students look for jobs in the energy industry. I am so pleased to see that Ozzy has been the first one to succeed in getting such a unique opportunity in recent years."
A High Bar to Achieve
Tirmizi's desire to attain a Ph.D. degree goes back a couple generations. His grandmother, professor Nasima M. Tirmizi, was the first Pakistani woman to receive a doctoral degree from England. She graduated with a Ph.D. in marine biology from Oxford University in 1958. She went on to be one of the founders of Pakistan's National Institutes of Oceanography and founded both the Department of Marine Biology and the Marine Reference Collection at University of Karachi.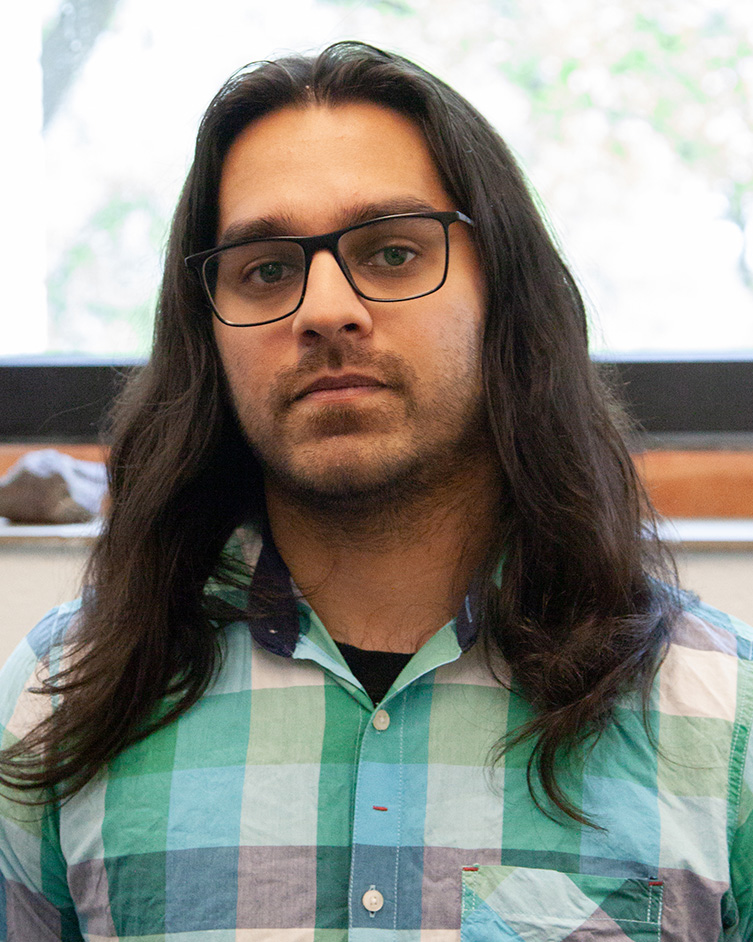 His grandfather, Masoom Ali Tirmizi, was dean of sciences at Karachi University and eventually vice chancellor.
"I want to honor my grandparents' memory by completing a Ph.D." Tirmizi said." And I want to use my knowledge and experience to give back."
He intends to do that by not only serving the United States through public service, but he plans to use his doctoral research to find out how certain geologic activity could have disastrous effects on Karachi, where he was born.
Catastrophic Possibility for Pakistani City
Tirmizi's current work uses geospatial analysis and remote sensing techniques to better understand neotectonic activity, which is the present-day movement of the Earth's tectonic plates, and subsidence. Subsidence is the gradual sinking of an area of land.
"Karachi is one of the most densely populated cities in the world," he said. "Not enough research has been done in the area. A high magnitude earthquake or the effects of the ground sinking could have catastrophic results on a city like that."
The city is understudied, he said, because most geology and geophysics students research the northern part of Pakistan, due to the Himalayas and their active tectonics.
He will use the techniques he learned in school to find a rate at which land deformation is happening. This could help preparedness in Pakistan for hazards arising from subsidence and tectonic activity.
Tirmizi looks to Houston's own subsidence as a comparison point to the Pakistani city. For years, there was no regulation on ground water extraction in Houston. That is exactly the case in Karachi.
Seeing Science as Art
Before Tirmizi begins his SMART scholarship internship next year, he will complete a remote work internship with NASA's Jet Propulsion Laboratory this summer for 10 weeks. He will assist the algorithm development team for the OPERA project, a remote sensing initiative that collects data from satellite radar and other optical instruments.
He describes his geologic work as an interesting combination of natural sciences, mathematics, engineering and art. But, he said, rather than seeing it as a "patchwork collage of multiple disciplines," he views it as a cohesive painting where the disciplines are distilled to their purest form and blended into a piece of art.
"This idea of interdependency between disciplines continues to fascinate me to this day."
- Rebeca Trejo, College of Natural Sciences and Mathematics
April 21, 2022