Endowment Helps Students "Cross the Finish Line"
Sometimes financial hurdles and other obligations make the last semester of college difficult to complete.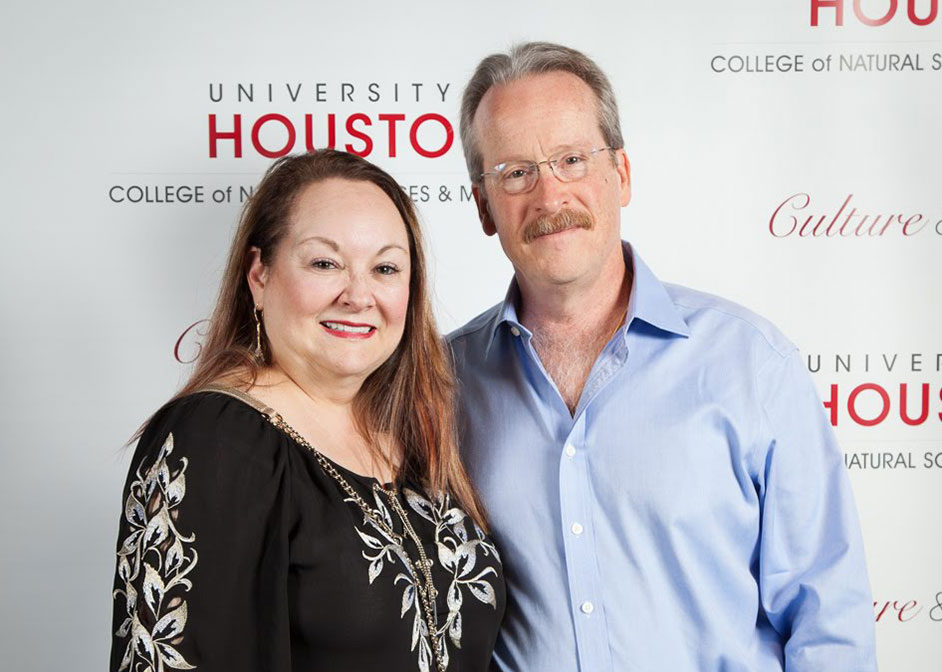 Linda ('79) and Patrick Magill ('77) understand those barriers to graduation; they lived through them.
In early 2015, they established an endowment that gives a financial boost to College of Natural Sciences and Mathematics students close to graduation. The Linda and Patrick Magill Endowment supports Crossing the Finish Line Scholarships to students who are near graduation and need financial support to complete their degree.
"We believe the cost of tuition for deserving students should not be an impediment to graduation," said Dr. Linda Magill, an anesthesiologist who graduated from University of Houston with a chemistry degree and completed her medical degree at University of Texas Medical School at Houston. "This endowment lends a hand to students and eliminates some of the financial burden."
The Magills, who married while undergraduates at UH, understand the path to completing a degree can be difficult due to a variety of obligations, both financial and personal.
"After we married, Linda quit school to work, so I could finish my degree in accounting," Patrick said. "She returned to school after I graduated, but many students don't have the option of that kind of support."
The Magills, who are active on NSM's Community Advisory Council, want to help create what they refer to as a "tidal wave of support" to make student opportunities at UH and NSM equal to or better than opportunities afforded by the top schools in the country.
"As UH continues to strengthen its Tier One status, this scholarship gives NSM the opportunity to add to the graduation rate," Linda said. "We hope it will entice students close to graduation to finish. In essence, it gives current students the same benefits that Patrick and I enjoyed."
The first Crossing the Finish Line Scholarship was awarded in January 2015. The recipient was able to return to UH after a being out a semester and is completing two final courses needed to graduate.