ALL ELIZABETH CREE EVENTS ARE POSTPONED DUE TO THE GLOBAL HEALTH EMERGENCY. PLEASE CHECK BACK IN FALL 2020 FOR INFORMATION ON THE RESCHEDULING OF THE OPERA.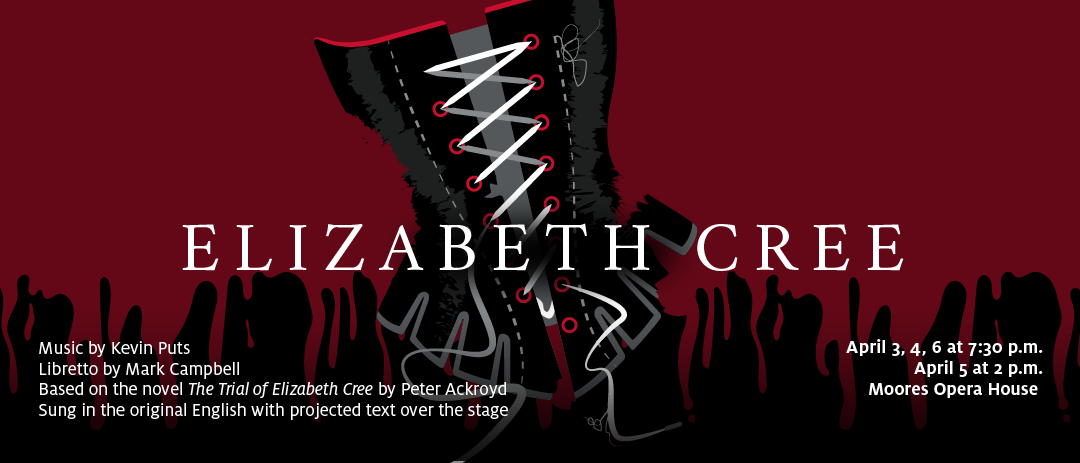 April 3, 4, 6 at 7:30 p.m.
April 5 at 2 p.m. 
Music by Kevin Puts
Libretto by Mark Campbell
Based on the novel The Trial of Elizabeth Cree by Peter Ackroyd
Sung in the original English with projected text over the stage
This murderous thriller by Pulitzer Prize winners Kevin Puts and Mark Campbell turns a serial killer loose in Victorian London. A smash hit when it was first produced in 2017, Elizabeth Cree offers audiences an intense and intriguing puzzle in a swiftly moving mystery set among the performers of an English music hall troupe. Turn the lights on when you get home.
For mature audiences only.
Please note: Advanced ticket sales close two (2) hours prior to the start of an event. However, tickets can still be purchased at the door for most events on the day of the performance. For more information, contact the KGMCA Box Office at 713-743-3388 or kgmcaboxoffice@uh.edu.
Join us for a pre-curtain lecture 45 minutes prior to each performance in Moores School of Music, Room 108.
MEET THE COMPOSER AND LIBRETTIST OF ELIZABETH CREE!
Moores Opera Center, in partnership with the A.I. Lacks Master Series, presents conversations with Mark Campbell and Kevin Puts, the Pulitzer Prize-winning librettist and composer of the opera Silent Night. Join us to hear Mark and Kevin talk about their creative process and how they concieved Elizabeth Cree, their latest collaboration that Moores Opera Center is presenting April 3-6.
FREE ADMISSION
A Conversation with Librettist Mark Campbell
Friday, April 3, 2:30pm, Moores School of Music Rm 108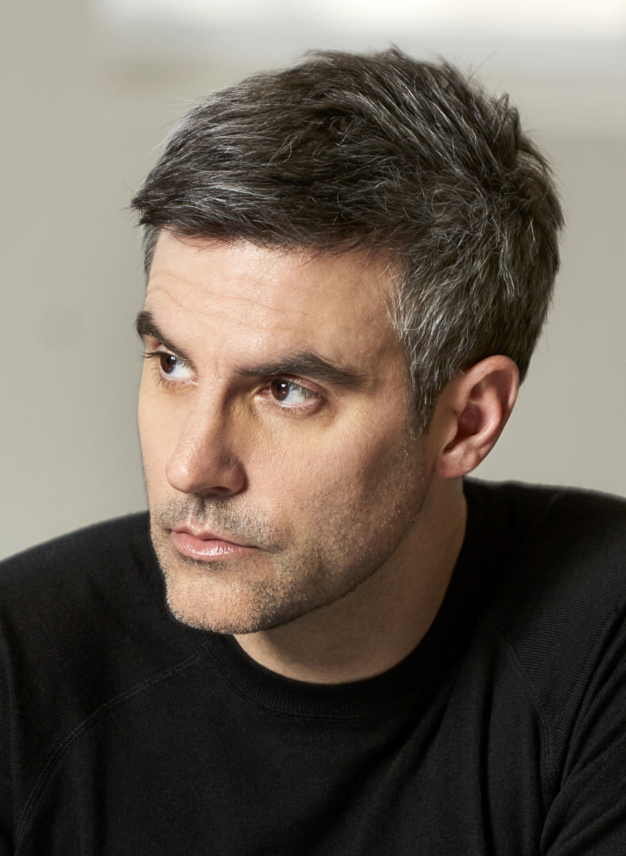 A Conversation with Composer Kevin Puts
Monday, April 6, 2:30pm, Moores School of Music Rm 175