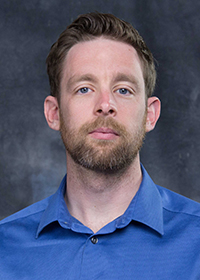 Associate Professor and
Director of Graduate Studies
Phone: (713)743-0267
Email: svsavage [at] uh [dot] edu
Office: 474 Philip G. Hoffman Hall
Download CV
Education
Ph.D., Sociology, University of Arizona
M.A., Sociology, University of Arizona
B.A., Political Science and Sociology, Wake Forest University
Biography
Scott Savage is an associate professor of Sociology at the University of Houston. He is a micro-theorist who specializes in exchange, identity, and status-organizing processes. His research relies on experimental and quantitative methods to investigate group life and its effects on individuals. He is particularly interested in how the self can both change and be changed by social structures. Currently, Professor Savage is investigating whether person identities can overcome structural pressures to exploit others, as well as how these identities can generate social inequalities when these structural pressures are absent.
Professor Savage is also examining how status processes shape work group dynamics. This line of inquiry has resulted in a new theoretical model about how status processes affect social influence in collectively-oriented, task groups larger than two. It has also led to new insights into how racial matching processes inform career trajectories.
Professor Savage's research has been funded by the National Science Foundation and can be found in a number of scholarly outlets, including American Journal of Sociology, Social Psychology Quarterly, Social Forces, Social Science Research, The Sociological Quarterly, Sociological Perspectives, and Advances in Group Processes.
Professor Savage also runs the Small Groups Laboratory (SGL) on Campus. If you are using the UH network and you would like to learn more about the activities in the lab, you can visit: 172.26.169.15/orsee/public/index.php
Research Interests
Social Psychology
Small Group Behavior
Sociology of Work/Professions
Sociology of Organizations
Organizational Inequality
Social Networks
Teaching
Introduction to Sociological Research
Small Group Behavior
Social Psychology
Sociology of Work
Formal and Complex Organizations
Organizational Inequality
Selected Publications
Savage, Scott V., Peter J. Burke, Jan E. Stets, and Phoenicia Fares+. Forthcoming. "The Fairness Identity and the Emergence of Inequality."  Social Science Research
Savage, Scott V. and Monica M. Whitham. 2018. "The Social Exchange Perspective." Pp. 29-53 in Contemporary Social Psychological Theories, 2 nd Edition edited by Peter J. Burke. Stanford: Stanford University Press.
Stets, Jan E., Peter J. Burke, Scott V. Savage. 2018. "Exchange, Identity Verification, and the Development of Social Bonds." Social Psychology Quarterly 81(3):207-227.
Savage, Scott V., Jan E. Stets, Peter J. Burke, and Zachary L. Sommer. 2017. "Identity and Exchange: The Fairness Identity and Power Use in an Exchange Network." Sociological Perspectives 60(3):510-528.
Melamed, David and Scott V. Savage. 2016.  "Status, Faction Sizes, and Social Influence: Testing the Theoretical Mechanism." American Journal of Sociology 122(1): 201-232.
Savage, Scott V . and Zachary L. Sommer. 2016. "Should I Stay or Should I Go? How the Form of Exchange Affects Whether Disadvantaged Actors Remain in Networks." The Social Psychology Quarterly 79(2):115-135.
Savage, Scott V. and Ryan Seebruck. 2016. "Race, Supervisorial Change, and Job Outcomes: The Case of NCAA Division I College Basketball." The Sociological Quarterly 57(3):415-436.
Savage, Scott V. and Ryan Seebruck. 2015. "The Road to the Top: A Qualitative Comparative Analysis of Mobility in the Elite Labor Market of College Basketball Coaching." Sociological Focus 48(3): 208-227.
Savage, Scott V., Samantha Kwan, and Kelly Bergstrand. 2014. "Virtual Health: The Impact of Health-Related Websites on Doctor-Patient Interactions." Research in the Sociology of Health Care 32: 91-115.
Savage, Scott V., David Melamed, and Aaron Vincent. 2013. "Uncertainty and Social Influence: Effects of Status and Numbers." Advances in Group Processes 30: 109-129.
Melamed, David and Scott V. Savage. 2013. "Status, Numbers, and Influence." Social Forces 91(3): 1085-1104.
Affiliations