GCSW Welcomes Dr. Allen Rubin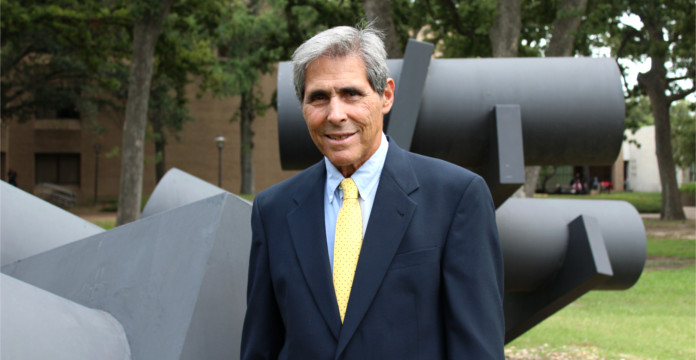 HOUSTON, September 10, 2013 – Dr. Allen Rubin has joined the faculty team at the University of Houston Graduate College of Social Work (GCSW).
Dr. Rubin is a well-known and respected expert in the field of social work research and education. He has authored or co-authored over 100 publications in diverse areas such as evidence-based practice, EMDR, chronic mental illness, substance abuse, child welfare and others. He is keenly interested in evaluating the effectiveness of interventions and disseminating to practitioners how-to practice guidelines for providing empirically supported programs and interventions. He is the lead author of a best-selling research textbook, Research Methods for Social Work, that has been adopted by approximately 40 percent of schools of social work every year since 1989 and which is in its eighth edition.
"We are excited to have Dr. Rubin join the GCSW.  His expertise, particularly in the areas of research and evidence based practice, are a welcome complement to the progress we've made during the last several years.  In addition, we are looking forward to exploring fresh ideas as we work to advance our research center and program to new heights," said Ira Colby, dean of the UH Graduate College of Social Work. 
Dr. Rubin is the recipient of numerous awards including the University of Pittsburgh School of Social Work's Distinguished Alumnus Award, the Significant Lifetime Achievement in Social Work Education Award from the Council on Social Work Education and Fellow in the American Academy of Social Work and Social Welfare. Previously, Dr. Rubin was with the University of Texas, where he had been a faculty member since 1979.   He will continue his illustrious career in social work research and education at the GCSW where he is looking forward to new challenges.
"There is an opportunity to do something new and innovative with doctoral education.  Something that hasn't been done before," said Dr. Rubin.  I'm also very impressed with the quality of the faculty at the GCSW.  Specifically, the opportunity to mentor the impressive up and coming junior faculty is very exciting."
###
About the UH Graduate College of Social Work
                The UH Graduate College of Social Work (GCSW) is a nationally recognized program, ranked 36 by U.S. News & World Report, educating professionals for social work practice, research and leadership. Offering MSW and PhD degrees, the GCSW is the only social work program in the world to have a Nobel laureate on its faculty. The GCSW advocates for innovative, collaborative, inclusive and humane policies and solutions that promote social, economic and political justice. A commitment to critical thinking that links rigorous scientific inquiry, ethical social work practice and community engagement generates new knowledge to the field of social work and many other disciplines.  http://www.uh.edu/socialwork/index.php