New Services Added for Clients of the UH Nurse Managed Health Clinic
June 27, 2023
By Chris Becker
Clients of the Gessner College of Nursing's Nurse Managed Health Clinic soon will have another service available at the UH mid-town facility. Thanks to a new collaboration with the UTHealth School of Dentistry, the clinic will now provide patients access to a monthly dental service.
"We are very grateful for this new partnership," said Shainy Varghese, associate professor of nursing and director of the health clinic. "We will have monthly visits from their dental van to offer care for both children and adults."
The clinic has been open since September 2021 for homeless populations and the working poor and serves patients aged 13 and up. The initiative is a partnership between the University of Houston and St. Paul's United Methodist Church, which offered unused space in its Abraham Station building across from the church.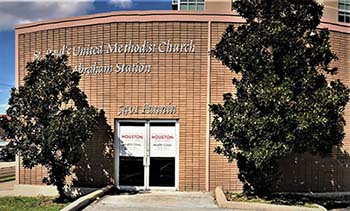 "Collaboration with St. Paul's United Methodist Church and Emergency Aid Coalition made it possible," said Varghese. "I was looking for a place to start a clinic for the poor, and Reverend Andrew Wolfe was looking to provide health care for the same population."  Wolf served as the Associate Pastor of Congregational Care at St. Paul's.
The collaboration with UT Health is the latest in a growing list of services offered to clients. Additionally, in October 2023, patients will have access to a once-a-month optometry clinic through UH College of Optometry.
The clinic is open Mondays and Thursdays from 8:30 a.m. to 2:00 p.m. On average, its staff sees seven to eight patients during those hours but can see up to 10. The clinic's free services include immunizations, screenings, management of acute and chronic conditions, and treatment of minor injuries and illnesses.
Upon arrival, patients complete an intake form, and a nurse or medical assistant checks their vitals. A depression screening is also performed. (The clinic is seeking funds to include a mental health practitioner as part of its staff.) Since many patients do not have health insurance, or the identification one needs to obtain some level of health coverage, the provider can order free or discounted medication for the patient from a local pharmacy. If a patient needs something the clinic cannot provide, the provider will refer a patient to Harris Health or Casa de Amigos Health Center.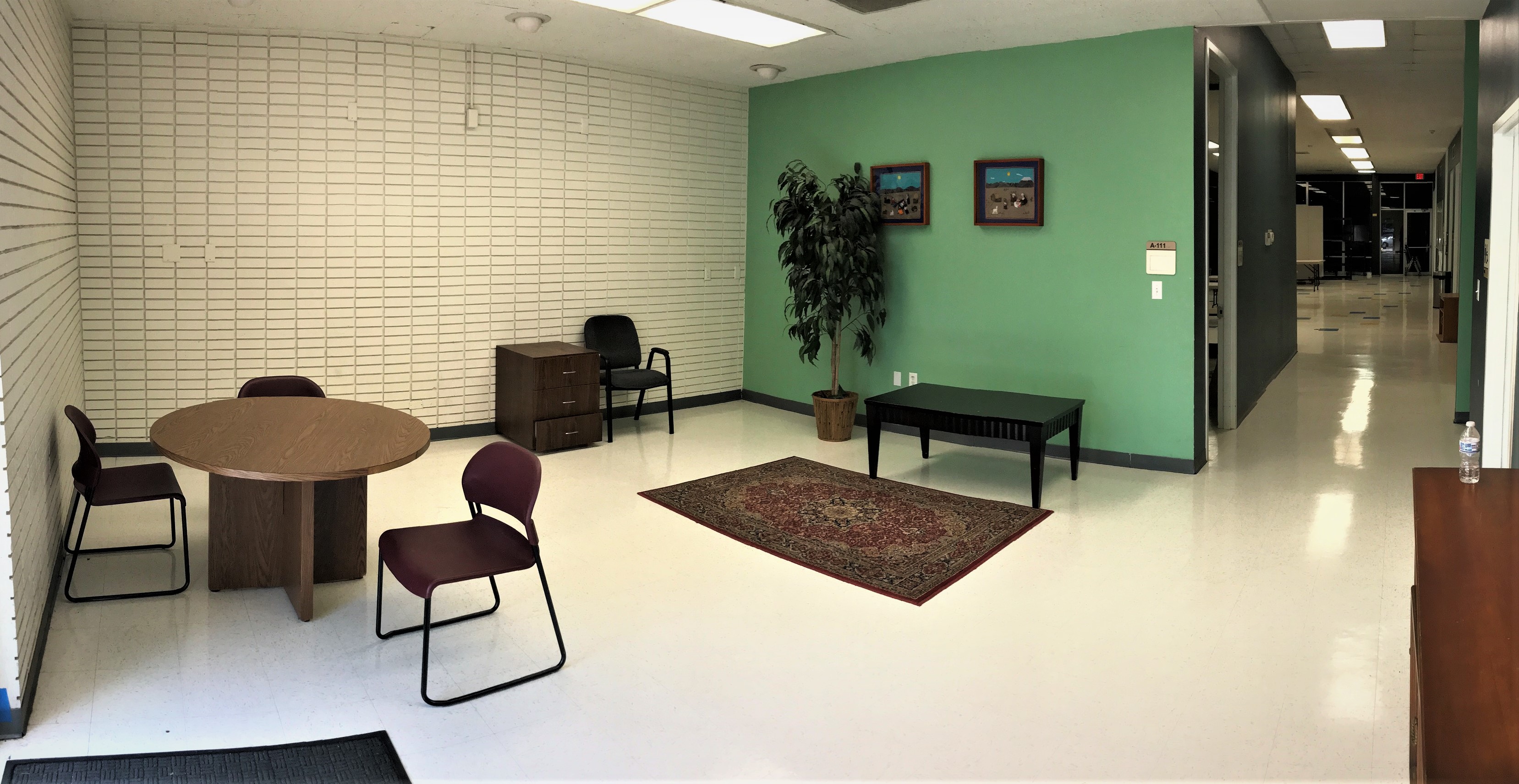 For UH nursing students, the clinic provides an opportunity for clinical placement. Students can volunteer and also complete part of their clinical hours there. The clinic also provides nurse practitioner faculty with faculty practice time required to maintain their certification. In addition, two students from the college's Doctor of Nursing Practice program are completing their Albert Schweitzer Fellowship at the clinic.
"Nurse-managed clinics are not too common," said Varghese. "So we are also tackling the primary care shortage."
Varghese always has felt empathy for people whose life circumstances prevent access to quality health care. In 2010, she founded a pediatric clinic with extended hours to accommodate the schedules of working mothers, who are often unable to take time off from work to bring their child to the provider. Meanwhile, driving around Houston, the city that she has called home since 1993, she observed its growing homeless population struggling to survive beneath bridges and on the streets of downtown and wondered if she could lead a similar imitative to bring health care to the unhoused and uninsured community.
As the staff of the nurse-managed clinic gained the trust of the population it serves, the number of patients slowly grew. The clinic continues to spread the word that there is a place the homeless can go for free screenings and basic medical care.
"For this population, they don't come to the clinic unless they are sick and hurting," explained Varghese. "An annual checkup is not on their priority list."
The Gessner College of Nursing is housed at UH at Sugar Land.
Read more