14th Annual Hands of Caring Celebrates New Nursing Students
January 30, 2023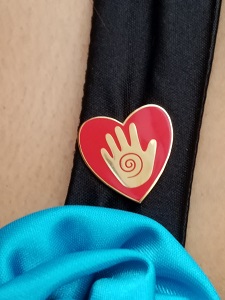 Students, family and friends gathered in Brazos Hall on the UH at Sugar Land campus to celebrate the College of Nursing's 14th Annual Hands of Caring Ceremony. The event welcomes the new students to college's Second Degree BSN program and, this year, the spring cohort of the Traditional BSN students.
"Our students are brilliant and caring," said Kathryn Tart, professor and founding dean of the college. "They are leaders of caring in the community."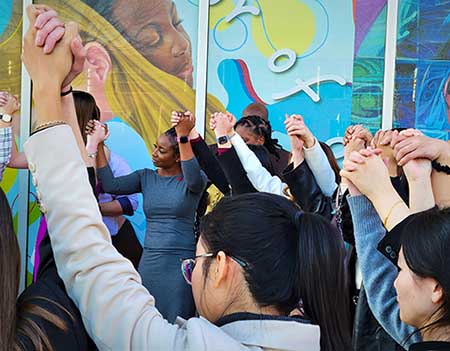 The ceremony emphasizes how the students have been supported and how their own caring hands will support others as nurses.
To illustrate this, students stood in a circle holding hands with their family members—the first hands to support them. Next, they shook hands with their nursing professors—the next hands to support them. Finally, they held hands with their fellow students whom they'll support as classmates, colleagues and life-long friends. Each student also received a Hands of Caring pin.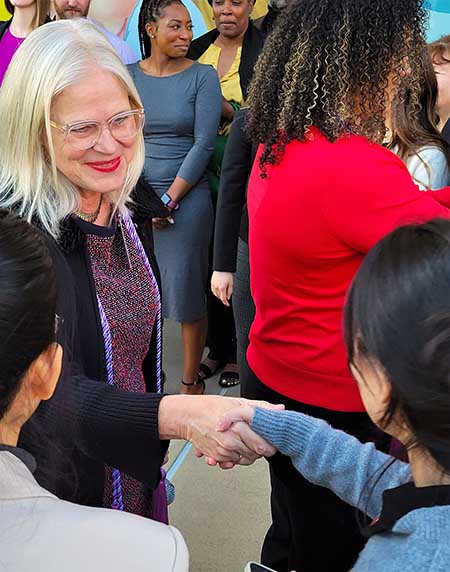 The Second Degree BSN program is a rigorous 11-month program for students who have degrees in other areas, but now want to become nurses. Tart shared that students have earned degrees in various areas, such as kinesiology, human nutrition, psychology, fine arts, language and literature.
85% have earned Bachelor of Science degrees
7% have earned Bachelor of Arts degree
9% have earned graduate degrees
The Traditional BSN program, as its name implies, is a four-year program that receives students as pre-nursing majors their freshman year on the UH main campus. Following completion of their pre-nursing courses, student complete the program at UH at Katy instructional site.
The college has received the national HEED Award from INSIGHT Into Diversity Magazine for six years in acknowledgement of the programs' diverse student body. The college's students are:
36% Caucasian
32% Asian
15% Hispanic
14% Black
3% Native America
Tart shared that they students are 85% female and 15% male. Additionally, since 2017, 100% of graduates were working in the field, some students receiving job offers prior to graduation.
Read more