Digital Media, Videogames Propel New Grad to Professional Opportunities
December 8, 2022
Nicole Brennan may have video games to credit for reaching her academic goal of graduation. The digital media major says they've been a constant in her life.
"I grew up playing video games and drawing. I was always interested in doing something digital from a young age," she said. "Digital media felt like a way for me to express myself without giving up my interests."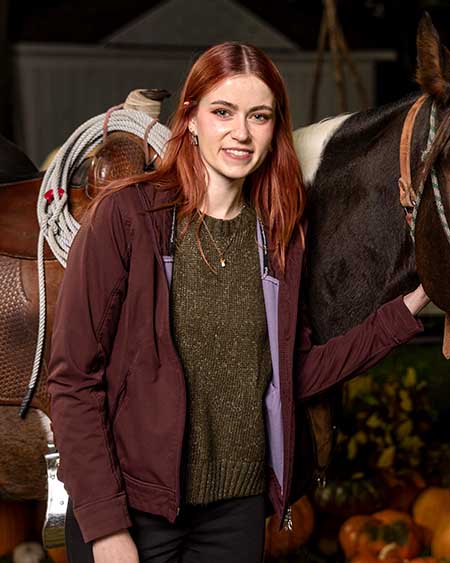 Nicole also wanted a degree that wouldn't limit her future employment options. Digital Media, from the College of Technology, creates professionals who pursue print, packaging, e-commerce, app development, videography, game development and photography, among other creative areas. Nicole chose to emphasize e-media in her studies, which is information created, accessed and stored digitally, such as video, audio and multimedia assets.
The skills she learned in class helped her secure an internship with the Fort Bend Economic Development Council.
"My physical portfolio, and the fact that I had run my own small business designing and selling enamel pins, set me apart from other applicants," she said. "At the time, I had no idea what economic development was, but I was eager to learn something new."
Following graduation, she'll have something other new graduates want—a job waiting for her. The Fort Bend Economic Development Council hired her to be the Marketing and Communications Coordinator, allowing her to use her skills to maintain a website, create print and digital marketing materials and assist with innovation initiatives.
"Being surrounded by a team that truly appreciates the work I do is something I value the most and would not trade!" she said.
Read more