UH College of Nursing Answers Call to Administer COVID-19 Vaccines to Fort Bend County Residents
Feb. 8, 2021
The University of Houston College of Nursing joined Fort Bend County efforts to vaccinate residents against the Coronavirus.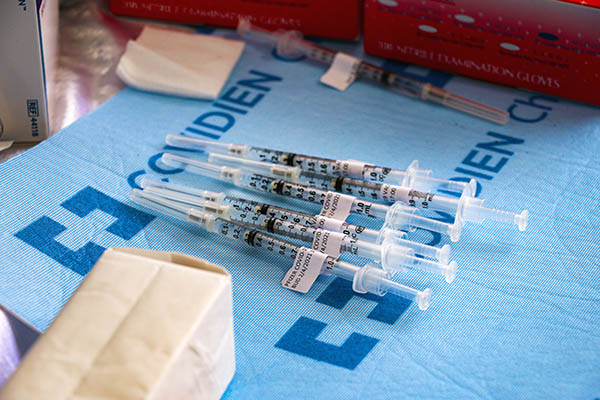 The teams of faculty, staff, students and alumni volunteered more than 230 hours in one week at the Rosenberg Annex Clinic and the Smart Financial Centre (a mass vaccination site). Their efforts included initial assessments, signing in clients, helping with organizing supplies, providing health education about the vaccine and administering the vaccines.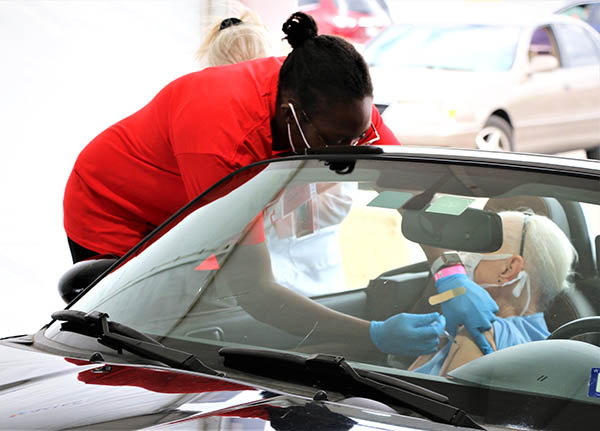 "It is an honor to serve and care for our public. Students enjoy working with nursing colleagues through Fort Bend Health & Human Services and Memorial Hermann Sugar Land hospital," said Kathryn Tart, professor and founding dean. "I am extremely proud of our students. We have seen tears of joy of individuals getting their first dose and letting us know that 'your students have the hands of angels.'"
The college changed its curriculum for the spring semester specifically to prepare them to help the community by administering COVID-19 vaccines. Students participated in a boot camp to learn the basics of taking vital signs, donning and doffing personal protective equipment and administering intermuscular injections.
The college is housed at the UH at Sugar Land instructional site, and has worked with the county on other activities, such as emergency drills for Point of Dispensing sites and volunteering during natural disasters. Additionally, the college will train students in other health profession programs on blood-borne pathogens.
"It will take time to get everyone vaccinated. We need to be patient with the process. We need to continue to protect each other by wearing masks, washing hands, maintaining social distances, and staying out of large crowds," Tart said.
As a leader in community health education, the college also provides an online course for those interested in becoming a contact tracers, as well as workshops on nurses experiencing post-traumatic stress disorder during the pandemic.
"This is the role of nurses and nursing," Tart said. "We are committed."
Read more