Supply Chain Industry Pros Teach Next Gen Logistics Professionals
Feb. 13, 2020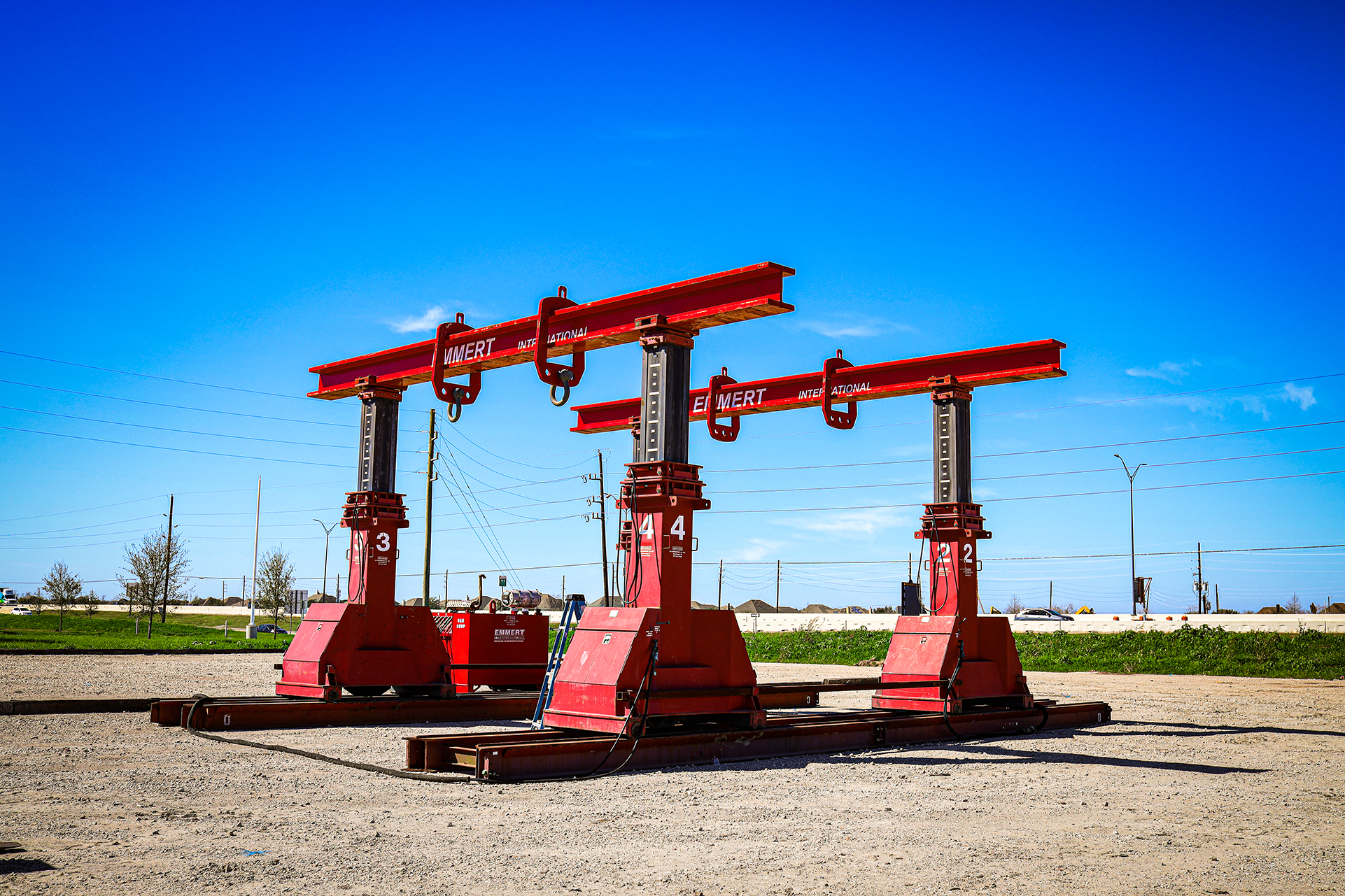 The University of Houston College of Technology Supply Chain & Logistics Technology department, in partnership with U.S. Exporters Competitive Maritime Council (ECMC), recently hosted the Projects Logistics Road Tour 2020, an inaugural conference for faculty, staff and students to learn more about the industry from industry professionals.
More than 140 students from the college's Supply Chain & Logistics program attended, along with students from UH-Downtown, Texas Southern University, Texas A&M Galveston, Houston Community College, Lonestar College and area high schools.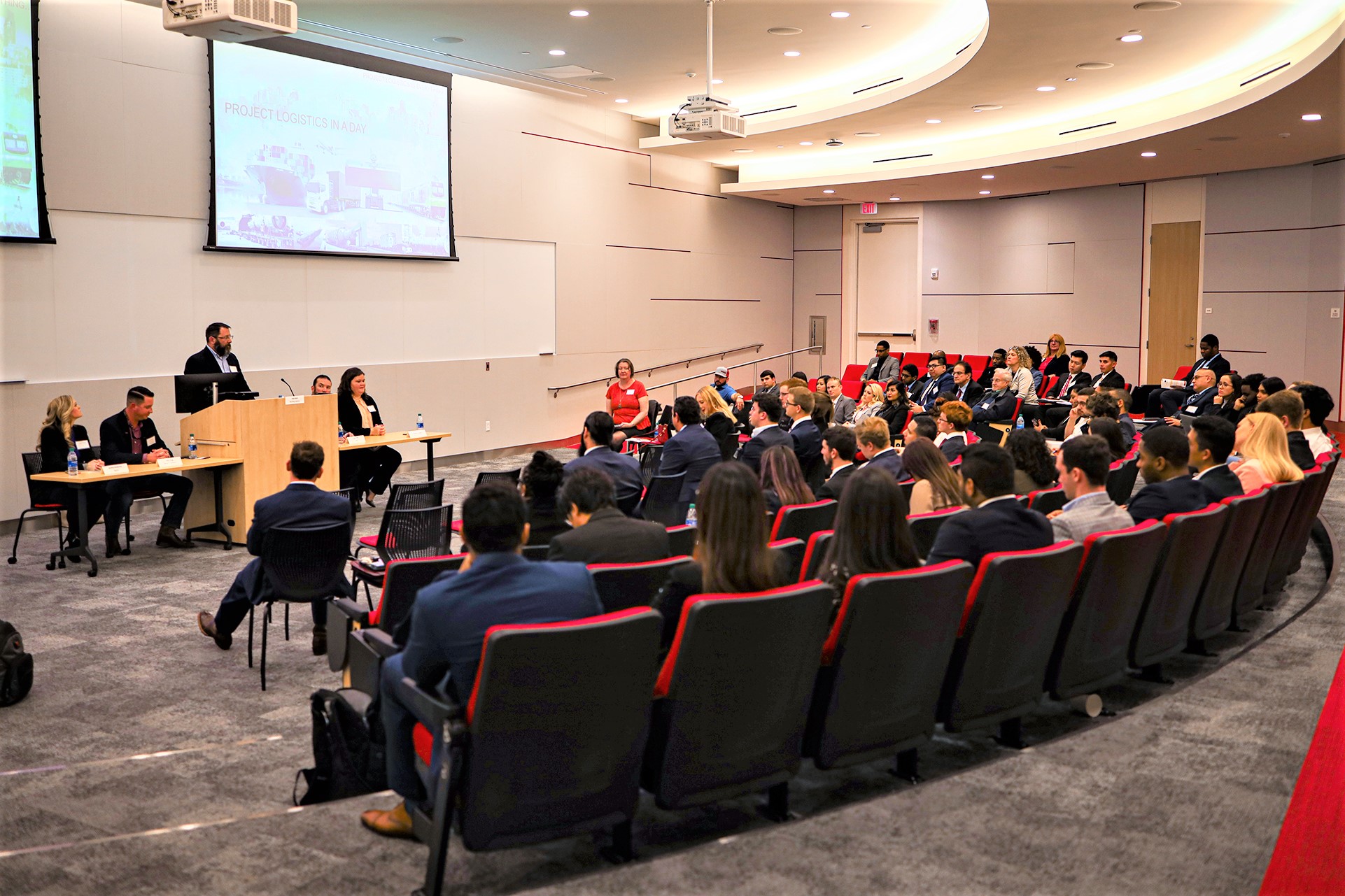 Supply Chain defines the process of efficiently moving materials and services from development to final product to the consumer. This process is essential and critical to most businesses and employs millions of people domestically.
The day-long conference, a year and a half in the making, featured sessions on project planning and execution, international trade challenges and compliance, and featured a panel discussion on being a project logistics professional.
"We really wanted students to leave with a clear understanding of the project logistics industry, from a-day-in-the-life of a shipper, forwarder, domestic or international carrier, to real world examples of the skill, planning and teamwork needed to plan and execute the movement of materials to support capital projects around the world," said Margaret Kidd, UH supply chain and logistics technology program director.
The objective of the road tour according to Samuel Holmes, ECMC-Education Committee Chair, "is to promote and facilitate project logistics education to address the generational talent gaps within the project logistics industry. By partnering with the University of Houston and other institutions, we build strong connection with our educational partners and expose students studying to begin their careers in project logistics to multiple career opportunities and work processes across the project logistics industry."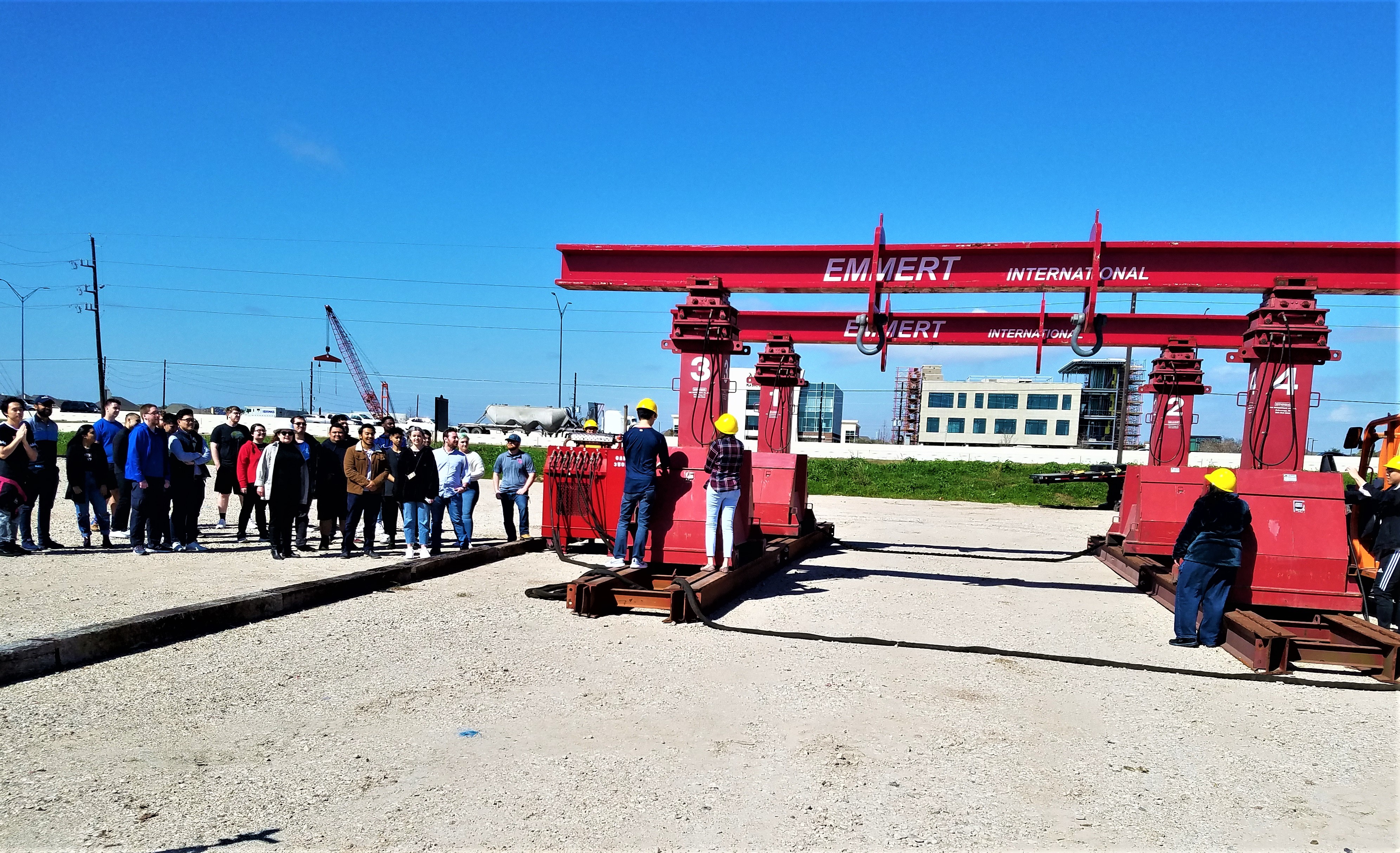 Representative from Emmert International provided a real-world look at how heavy haul and out of gauge material are transported. On display at the conference was a transporter trailer and a gentry crane, which students and other guests saw close up. Team operators gave students lessons on how to operate that equipment.
Other conference sponsors included Fracht USA, the Journal of Commerce and Emmert International.
Read more