'Sight for Success' Partners with School District, UH Colleges for Good Eye Health
May 6, 2019
Lenora McWilliams, assistant professor in the University of Houston College of Nursing, is leading a multi-college initiative to reduce the barriers of those elementary school students needing correcting eyewear. Sight for Success will start in more than a dozen public schools in fall 2019.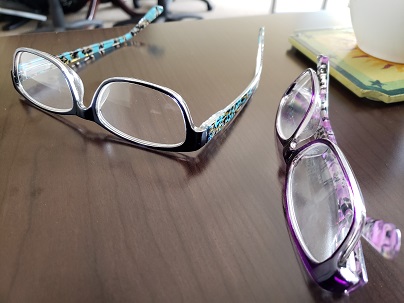 "If students do not have good eyesight, it impacts their academic life, social life and quality of life," McWilliams said. "This program will help the school nurses screen for eye issues and help connect those in need with glasses before the end of the school year."
The program is scheduled to begin August 20.
Her Sight for Success project is being supported by a grant from the UH Office of the Provost's Cougars Initiative to Engage (CITE), which funds co-curricular and community engagement projects. McWilliams expects 12-15 elementary schools in the Houston Independent School District to participate.
"This will be a reciprocal experience. Our students learn about community health and vision screening; the schools benefit by having help in meeting this critical challenge," she said.
McWilliams said the students will be trained to perform vision and hearing screenings, and receive official certification from the Texas Department of State Health Services at the end of the training.
"The skills training will be done in the College of Nursing's simulation lab where students will practice on the audiometers, learn the eye charts and be tested on their knowledge," she said. "The certification they receive is a credential they can put on their resume."
The 20-30 students enrolled in the College of Nursing's new traditional Bachelor of Science in nursing program work as an inter-professional collaborative team with students in the College of Optometry and the Honors College, and will assist the school nurses in their elementary schools.
The Sight for Success is part of McWilliams' larger effort called the Health and Well-Being Initiative, which connects UH students to area schools to promote physical, mental and social health and well-being. The initiative teaches a team approach to learning and applying problem-solving strategies for health care.
"As a former school nurse myself, I know the many challenges they face every day," she said. "My broader goal is to assist school nurses in all the needs they have identified for their students and families."
Read more