Topping Out Ceremony for New Building at UH Sugar Land
Oct. 26, 2018
Officials from the University of Houston, Tellepsen Builders and Fort Bend County were on hand to celebrate the Topping Out of the new UH College of Technology building at UH Sugar Land.
The act of "topping out" a building is a construction industry practice of placing a tree on top of a new structure to indicate the last beam has been placed. The tradition can be traced to Scandinavian roots.
In March 2018, UH broke ground on the new three-story, 100,000-sq.-ft. building, which will house programs from the College of Technology, 10 state-of-the-art labs, classroom space and a sandwich shop. The building is scheduled to open its doors in fall 2019.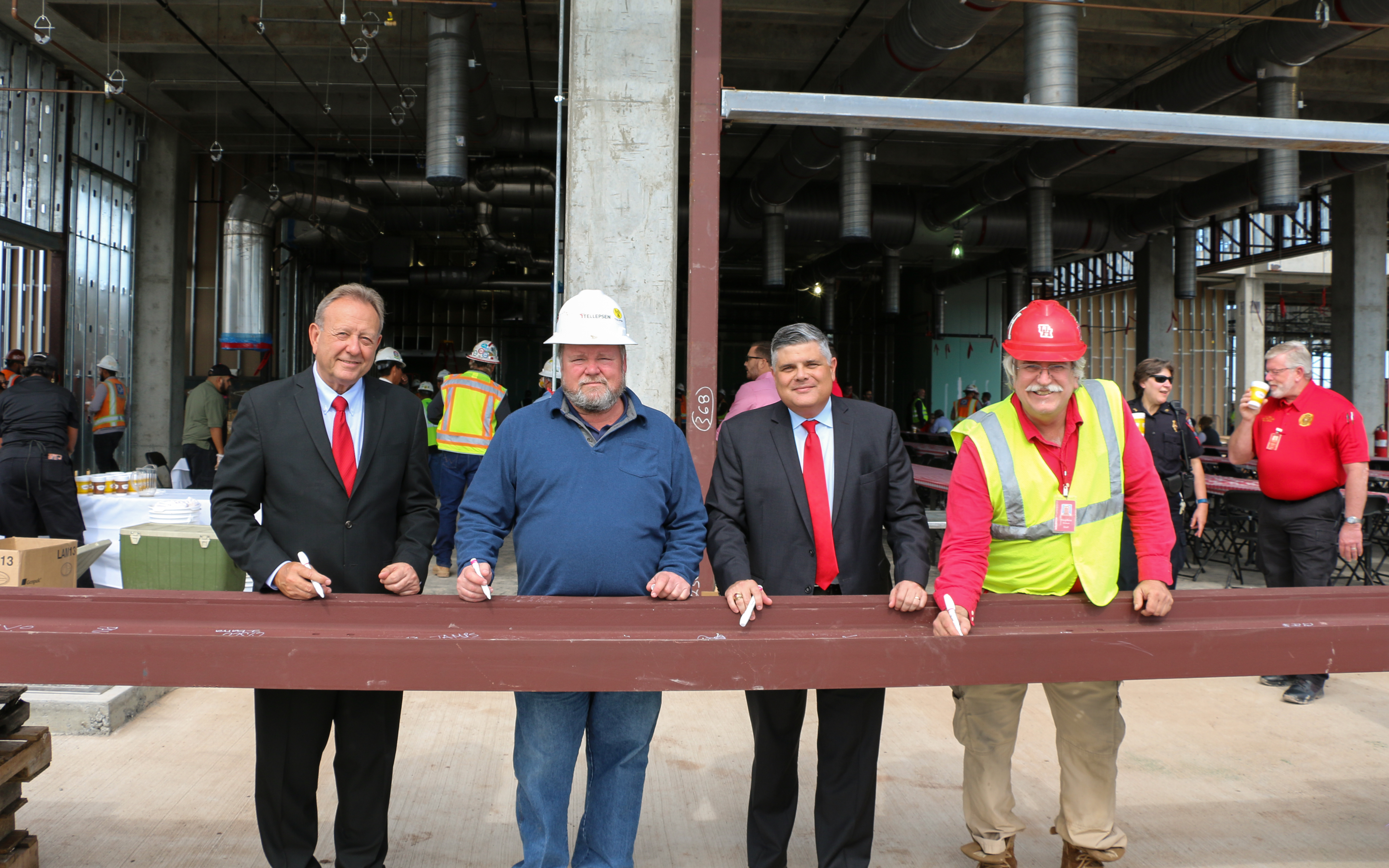 Read more