Welcome to the College of Nursing!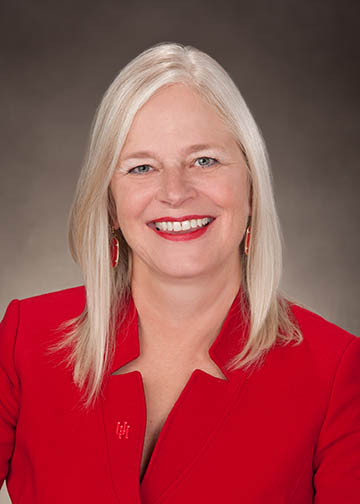 It's a new academic year, one unlike any of us have ever seen or experienced. This year, we've seen changes in the way we all live that have rippled into how we work, attend schools and universities, and how we socialize with each other. Successfully navigating those changes requires flexibility, a skill for which nurses and future nurses are uniquely equipped. We are going to continue to draw upon our skills for the foreseeable future.
If there is anything this year has shown us, it is how much we need each other. Communication is a critical and as part of University of Houston College of Nursing, we need you. Our program continues to thrive and succeed because you are an integral part of the foundation we are building on. We are so grateful for you!
Our success is your success. We want you and everyone to know our students achieved a 100% first-time pass rate on the NCLEX (again). We have reached out to our clinical partners for our students to gain needed clinical experiences for completion of clinical objectives and competencies through part-time work and traditional clinicals. These will help our students graduate on time and provided needed employees to our healthcare partners. Our program was among a handful in the whole United States to be honored for its diversity in health professions education—for the fourth year in a row. Our FNP graduates have a 100% pass rate on the national certification exam. Our graduates are sought after in urban and rural health care settings because our program is known for its rigor and excellence.
And you make that possible.
Our alumni are a living, breathing, and working testament to what we do. Our donors invest in our students and facilities to make sure resources are available. For that we thank you.
It's fitting that 2020 was designated Year of the Nurse by the World Health Organization (WHO). Now, more than ever, nursing is being recognized and heralded. At UH College of Nursing, we'll continue to uphold the standards that make our profession the most trusted in the world.
Thank you for all you do to help us. Be well and stay safe.
Your Dean,
Kathryn Tart, EdD, MSN, RN
Founding Dean and Professor
Humana Endowed Dean's Chair in Nursing