Recognized for Personalized Approach to Learning Inside and Outside the Classroom
Virginia Sisson, instructional professor of geology at the University of Houston, has earned the Grover E. Murray Memorial Distinguished Educator Award from the American Association of Petroleum Geologists (AAPG).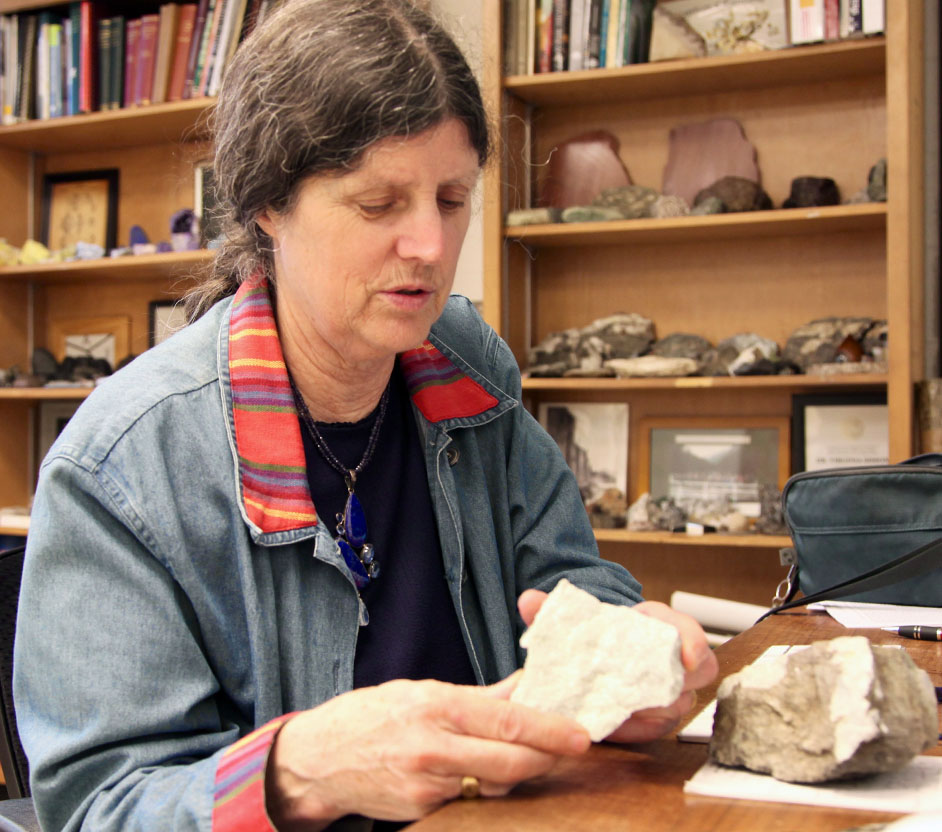 Sisson, who also serves as the director of summer field geology and co-director of the Geosciences Learning Center at the UH Department of Earth and Atmospheric Sciences, received the honor for her contributions to educating students about geology.
The award, funded by the AAPG Foundation Awards Fund through a generous contribution by Dr. and Mrs. Grover Murray, is given to only two recipients from a nationwide pool of contenders each year.
It's not the first time a UH College of Natural Sciences and Mathematics faculty member has earned the award. Paul Mann, UH professor of geology, tectonics and petroleum geology, received the award in 2020.
Striving for Innovation
Sisson doesn't believe in the status quo when it comes to teaching. Her geology class is limited to 160 students.
"It's a popular class because I like to be innovative with my teaching," said Sisson.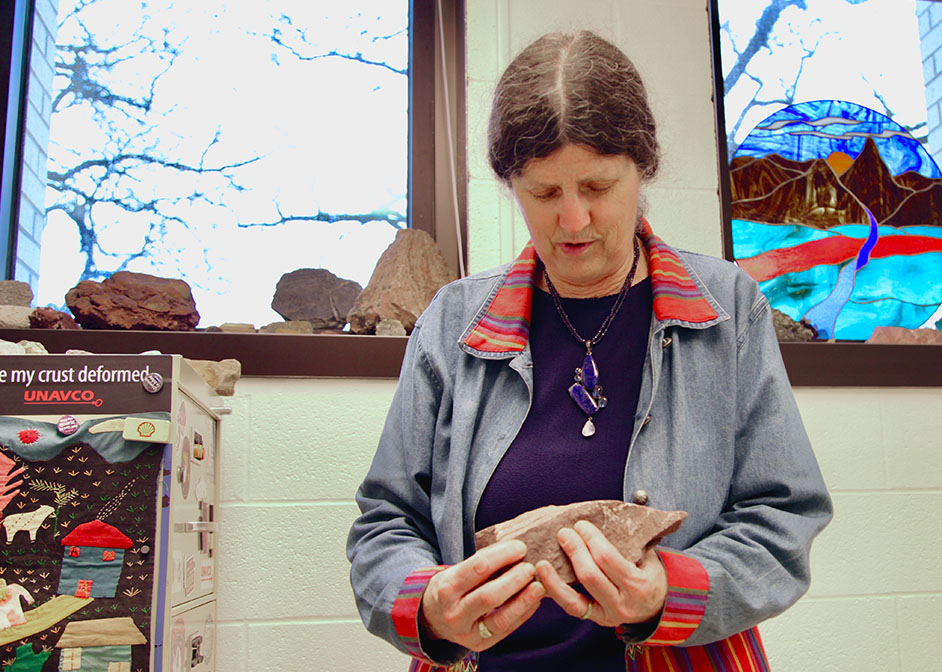 To Sisson, that means going beyond the typical multiple-choice exam to test knowledge. "I want my students to think beyond multiple choice questions," she said. "My students write four essays per semester."
Sisson also shines when it comes to connecting public policy with geology.
"During a presidential election year, I have my students write an essay about what science and geology issues they would tell the president as a scientific advisor and what the president's opinions would be," said Sisson.
Through this process, students can experience how science influences roles in everyday public policy.
Field Teaching Component of Learning
Due to the number of students, Sisson prefers to create her own virtual field trips that have no limit when it comes to capacity or time.
"By taking students on virtual field trips, students actually think and do exercises about the rocks," she said. "The trips have doubled the number of students who can participate and get experience looking at rocks."
So far, Sisson has developed three virtual field trips. One uses technology that stitches together hundreds of photographs to allow students to zoom into rocks to view details. Another takes students to Galveston to see geological features using technology that incorporates 360-degree photos of the landscape. A third includes UH campus tours to examine the types of stones used on buildings.
Sisson currently has a fourth field trip under development that takes students to New Mexico to explore the terrain. "The fourth trip involves a gaming format that I hope to unveil soon," she said.
Students as Citizen Scientists
Many students see science as courses they need to take to graduate and that they'll never need to use what they learned later in life. Sisson tries to change that way of thinking in her students.
"I want my students to be citizen scientists," said Sisson. "One of my teaching goals is to make students see how they use science in everyday life."
One way Sisson does this is by having students collect soil samples around Houston to help create a soil map.
"If a house is built on the wrong type of soil, most likely the homeowner will have to foot the bill for a foundation repair," said Sisson. "Knowing soil types can help my students be smarter home buyers down the road."
Promoting Geology Education through Field Camps
Sisson also takes pride in her approach to learning outside the classroom. She serves as secretary of the Yellowstone Bighorn Research Association, a leader in earth science field education founded in 1936 by Princeton geologists.
"The Yellowstone Bighorn Research Association is where we go to conduct our field camp," said Sisson, who has taught at the association's site in Red Lodge, Montana, for 30 years. She has helped organize the UH field camp for the past 15 years. The camp is nationally recognized by the Geological Society of America.
The geology field camp program helps students learn how to identify geologic problems and address them in the field, enhance field measurement and mapping skills, and grow technical skills by focusing on field problems related to different rock types. The camp consists of two courses, which are a degree requirement for UH undergraduates majoring in geology.
- Chris Guillory, College of Natural Sciences and Mathematics