Students Learn How to Build their Professional Brand to Get Noticed By Employers
Spring 2023 NSM Internship Bootcamp
Saturday, April 15, 2023
UH Student Center South
There's a new tool for students at the College of Natural Sciences and Mathematics who are looking to jump start a career – the NSM Internship Bootcamp.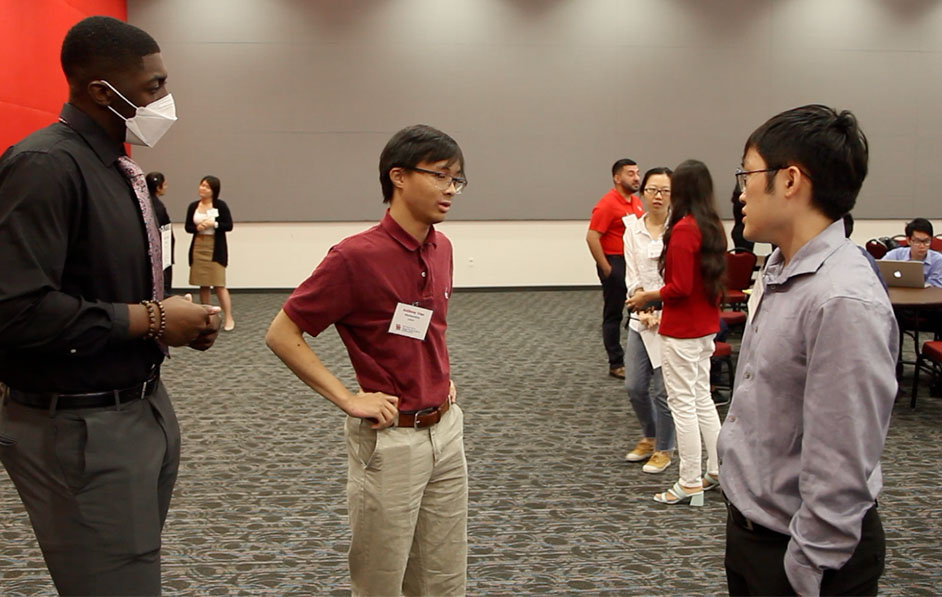 Organized by the NSM Career Center, the bootcamp offers students pointers on resume building, interview skills, building a LinkedIn profile and locating the right internship. The event, open to all NSM students, is held each semester on the University of Houston campus; the inaugural bootcamp was held during the fall 2022 semester.
Dawnelle Prince, NSM Career Center director, was pleased with the response not just from students, but also from companies that participated in the first bootcamp.
"We had about 75 students who took part, as well as a number of industry leaders such as NASA Johnson Space Center and NOV who were on hand to help our students," said Prince.
Investment from Industry Leaders
The NSM Internship Bootcamp is geared for career-minded students who are focused on gaining the upper hand when it comes to landing the perfect internship and making themselves presentable to potential employers.
The all-day session, which takes place on a Saturday, focuses on career topics, and includes TED Talk-style, 20-minute presentations and an interactive session. Organizations that participated in the first Internship Bootcamp included NASA Johnson Space Center, Hewlett Packard Enterprise, NOV, Newtown Alpha Industries and UH Office of Human Resources.
"Everyone was pleased with the format," said Prince.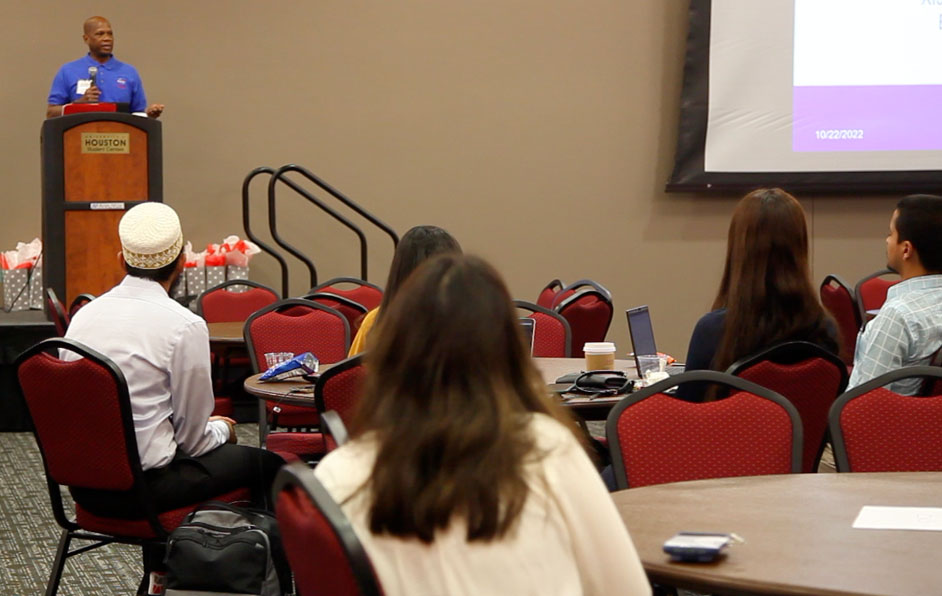 The next NSM Internship Bootcamp will be held Saturday, April 15, 2023, at the UH Student Center South.
Learning the Pitch
One feature that resonated well with students was the elevator pitch.
"The elevator pitch is crucial because no matter what field you're going into, you have to be skilled in communicating a lot of information in a short amount of time," said Darrell Salako, a chemistry major who participated in the Internship Bootcamp. "During the bootcamp, industry professionals would walk around as we practiced our pitches offering insight or critiquing our techniques to help us improve."
Abinanda Manoj, a computer science major who attended the bootcamp, appreciates how the event walked her through the process of obtaining an internship.
"It gives me a better idea of how I should conduct myself when applying for an internship, what I should do if I obtain an internship, as well as the steps to follow up once the internship is complete," said Manoj.
Benefits of Peer Involvement
Manoj also noted the benefits of receiving help from her peers at the event. "It was great to interact with other students and bounce ideas back and forth," she said. "We all have the same goal of landing an internship."
"A lot of students don't know there are crucial things that need to be done after the interview," said Prince. "The Internship Bootcamp helps students with all these steps."
- Chris Guillory, College of Natural Sciences and Mathematics