New Institute Awarded $12.5 Million Grant from National Science Foundation
A five-year, $12.5 million grant from the National Science Foundation will enable researchers from seven universities across the country to form the IISAGE Biology Integration Institute. The goal of IISAGE is to identify the mechanisms and evolution of sex differences between females and males in aging.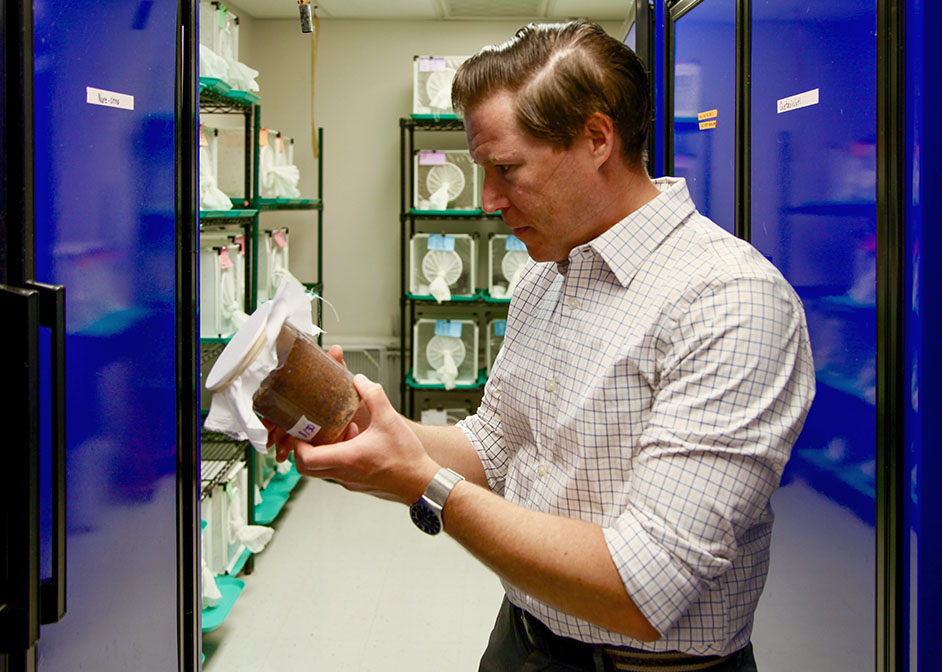 Richard Meisel, from University of Houston's Department of Biology and Biochemistry, is part of the collaboration. He will receive nearly $1 million over five years for his research contributions to the project.
IISAGE will bring together expertise from across biology to conduct research and observations in a variety of animal species.
Unlocking Aging Secrets
While the research will exclusively rely on animal data, Nicole Riddle, the institute's principal investigator and associate professor of biology at the University of Alabama at Birmingham, said the team's findings could be used to improve the livelihoods of people.
"There are so many implications that aging has, and for us to have an opportunity to investigate how we could manipulate aging – be that through lifestyle changes or medications – we could be primed to unlock the most robust understanding of aging we've yet known," said Riddle.
Meisel, an associate professor with the UH College of Natural Sciences and Mathematics, will provide data and expertise from his research on several species of flies that have disparities in life expectancy depending on their sex.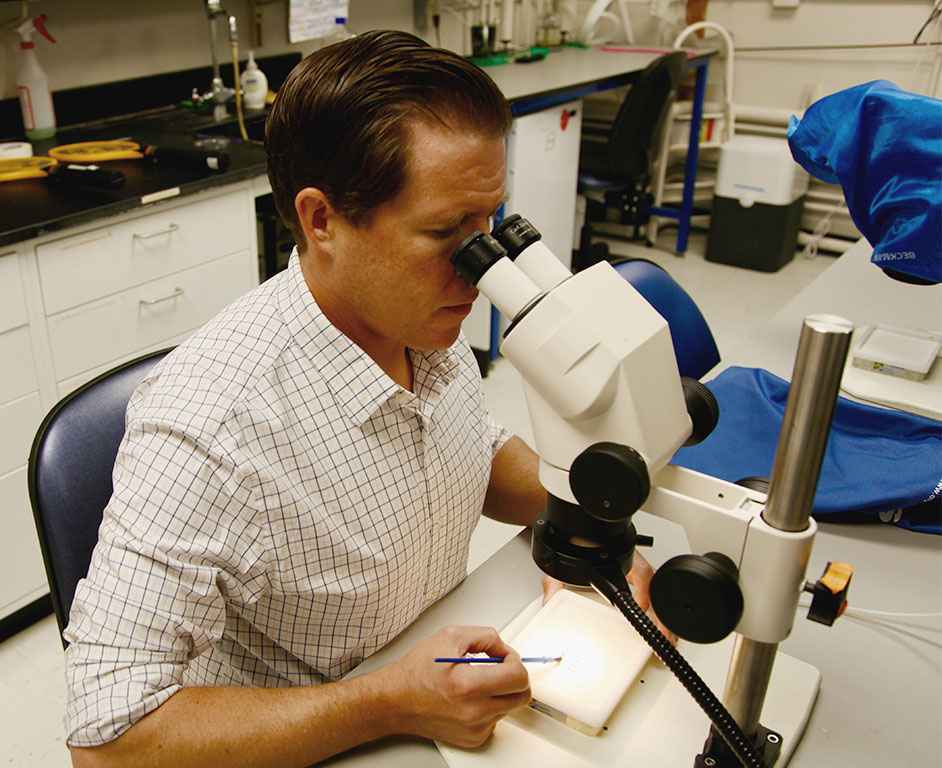 "For this aging study, my lab is primarily going to be working with house flies that have a natural variation of sex chromosomes," said Richard Meisel, associate professor and lead IISAGE investigator at UH. "If we're interested in how sex chromosomes affect aging, if we can compare flies with different sex chromosomes and see that those chromosomes affect aging, then that tells us that there's something about the chromosomes in flies that could explain aging differences between males and females."
IISAGE will determine how multiple biological processes contribute to differences in aging between females and males and uncover their evolutionary history.
While little is currently known about how or why females and males in different animal species age and why one sex outlives the other, IISAGE hopes to understand more about the significant implications aging has on our world and populations, including our food and agricultural supply, biodiversity, climate change and human health.
Identifying a Common Thread
Additionally, IISAGE will develop predictive models through novel analysis tools and hundreds of matched datasets profiling gene expression to determine how genome architecture, organismal biology and phenotypic plasticity generate differences in aging.
Researchers have worked for hundreds of years to explain the differences between males and females and have formed countless hypotheses. Meisel said the institute wants to find a common link.
"Our goal is to sample broadly from a variety of species through common approaches and evaluate multiple hypotheses to see if we can identify anything that can unify concepts across a lot of different species," said Meisel.
Preparing for a Career
The institute will also focus on community outreach and engagement, with plans to bring undergraduate students into labs during summers to conduct research, provide professional training to graduate students, host workshops and seminars, and display research in science museums across the country.
"The project is not just about science; it also includes a community outreach component and a career development component," said Meisel. "We want to give students the research experience they need while also laying the groundwork for a career through this program."
A citizen science project will also be critical to IISAGE's data collection process. For example, aquarium hobbyists will be tapped to share information on aquatic animals for which few published data exist.
Researchers from Brown University, Cornell University, Marquette University, University of Kansas, and University of Maryland are also participating in IISAGE.
- Chris Guillory, College of Natural Sciences and Mathematics