Michael Fonseca, Lori Hathon and Tom Lapen Recognized
The American Association of Petroleum Geologists awarded the University of Houston's Michael Fonseca, Lori Hathon and Tom Lapen the Jules Braunstein Memorial Award. It recognizes the best poster session paper presented at the association's Annual Convention and Exhibition the previous year.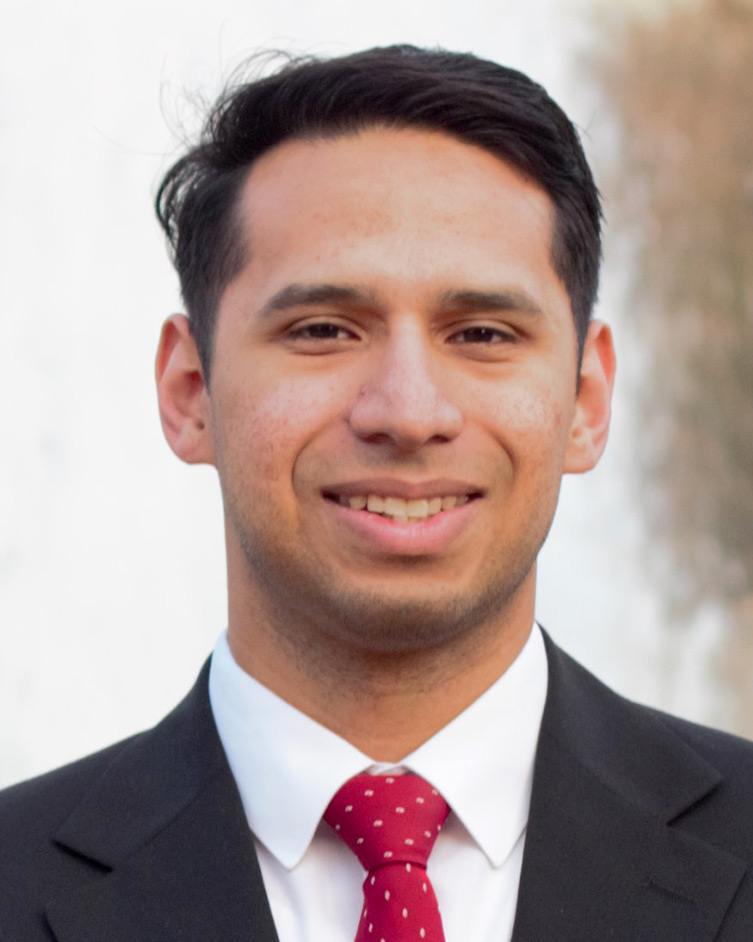 The poster was titled, "A Real-time Method to Identify Brittle Zones in Carbonate Rich Mudrocks Using Bulk and Trace Element Geochemistry: A study in the Eagle Ford, Niobrara, Haynesville, and Woodford Formations."
Fonseca is first author on the poster and graduated in December 2020 with a Master of Science in geology from the College of Natural Sciences and Mathematics.
"This award caught me by surprise," he said. "I'm excited and overwhelmed that I received it. I'm very proud to represent the university at the AAPG ceremony." The award will be presented at the 2021 annual meeting in Denver.
Tom Lapen, professor of geology and Department of Earth and Atmospheric Sciences Chair, said he is proud of Fonseca's hard work and recognition, adding, "this contribution represents a major advancement in well-logging approaches. This study also highlights the impact that cross-disciplinary research has on student success."
Industry Application
Fonseca's research incorporates both geoscience and petroleum engineering. "I think that's what's unique about my research. It focuses on application and how industry can use it."
In his poster, Fonseca shows authigenic quartz cement, which means the quartz is generated at the same place it is found or observed, is not the universal key to brittleness. Brittleness is important to oil and gas exploration and production because it strengthens a rock. Industry uses brittle zones for hydraulic stimulation or fracking.
Most industry attention, he explains, has been on quartz cement because it has been very useful for exploration and production companies to select zones with increased brittle layers for fracking.
"There hasn't been much focus on carbonate cement," he said. "Carbonate cement also does something similar as quartz cement. It binds rock components together, and it increases the brittleness of the components."
Fonseca documented the geochemical differences between carbonate cements and biogenic carbonate in different formations, different depositional environments (where the sediment was deposited) and at different thermal maturities.
He worked closely with Lori Hathon, assistant professor of petroleum engineering at the UH Cullen College of Engineering, using high-resolution thin section images collected in her lab to identify carbonate phases. The two then used Rice University's electron microprobe, operated by Gabi Costin, to collect quantitative trace and major element geochemical data from the carbonate phases identified in the thin-section images.
"Michael's work demonstrated the potential of using well site geochemical analysis to identify brittle zones associated with carbonate cements," said Hathon.
A Switch in Career Path
Fonseca thanks both Hathon and Lapen for their continued support.
"When I started researching in grad school, I'd taken several geoscience classes," he said, "and Dr. Lapen was very influential, from teaching structure to geochemistry. He was someone I looked up to as far as the geoscience side."
About Hathon, Fonseca said she was extremely inspirational to him during his graduate degree.
"Dr. Hathon leads her research group by example. She is very knowledgeable in formation evaluation. She's actually a geologist who is a professor in the petroleum engineering department. I thought that was unique, and I learned a lot from her. She really shaped my knowledge of the subject."
Fonseca now works for an environmental consulting company, GeoSyntec Consultants. He specializes in environmental remediation for projects from ground water to soil remediation. He said he switched gears because of an interest he's always had for the environmental industry.
The Braunstein award includes $500 cash and a plaque bearing the name of the winner and the title of the paper.
According to the AAPG, the award is named in honor of Jules Braunstein whose contributions as an industry geologist, professor of geology and an indefatigable worker for local, regional and national geological organizations were outstanding.
- Rebeca Trejo, College of Natural Sciences and Mathematics