Four-Day Camp Brought in Professionals from Major Companies to Teach
During the winter break, many students took a much-needed hiatus from classes. But for the SEG Wavelets, that was not the case.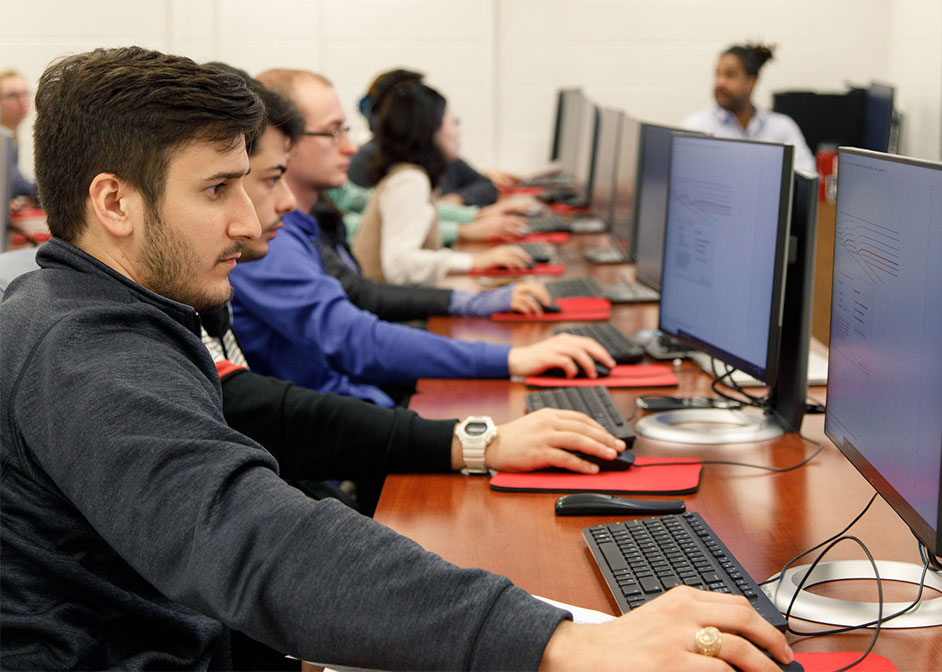 The SEG Wavelets is the student chapter of the Society of Exploration Geophysicists at the University of Houston. The group organized a software bootcamp that brought in professionals from companies Schlumberger and StructureSolver to teach the class for students.
More than 30 students learned various exploration software like Petrel, PetroMod, and StructureSolver during the 4-day bootcamp.
"The software mentioned are often used in major energy exploration companies such as ExxonMobil, Shell, BP," said Matthew Storey, president of the Wavelets and UH geophysics master's student. "So this camp is designed to introduce and briefly familiarize students on how to use it."
Storey adds that the camp is important, especially for undergraduate students who might not have a dedicated course on Petrel in their coursework or graduate students whose research fields might not necessitate the need for this type of software.
Paul Mann, professor of geology in UH's Department of Earth and Atmospheric Sciences, supervises eleven of the graduate students enrolled in the bootcamp, including Storey.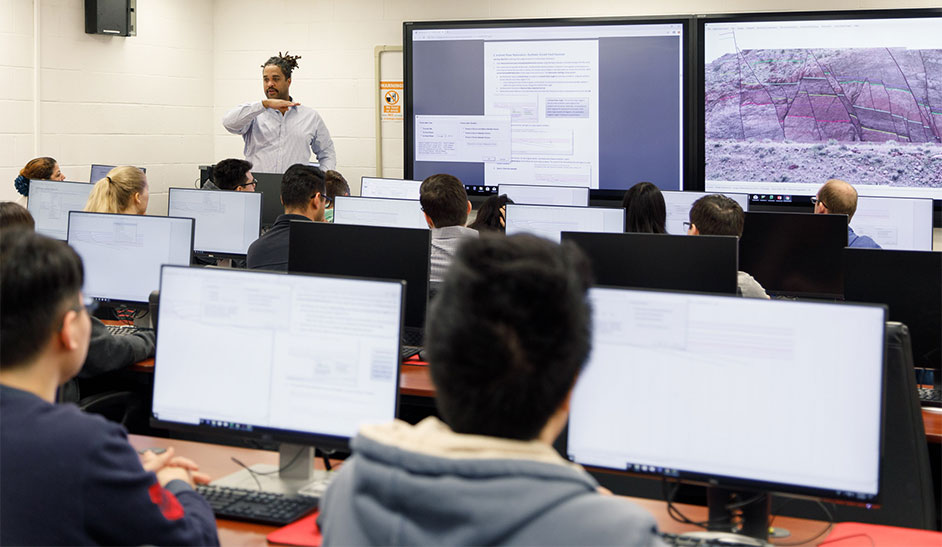 While most of the students were already using these software, the professional trainers were able to reveal many useful features the students were not aware of.
By organizing the camp, Mann said the Wavelets showed a lot of initiative.
"They saw the problem; they fixed it," he said. "It doesn't get any better than that."
Storey said the exploration software also helps in visualizing concepts that students learn in class, such as a 3D view of an anticlinal fold that acts as a structural trap for hydrocarbons.
"The end goal is to help prepare students for a career in the exploration industry by giving them opportunities to experience the tools they will likely be using after graduation," Storey said.
The SEG Wavelets are a high-achieving group. In 2018, the UH chapter was ranked first in the U.S. for "Best SEG Student Chapter" and third worldwide.
The Wavelets had logistical help setting up the bootcamp from UH's student chapter of the American Association of Petroleum Geologists – AAPG Wildcatters.
- Rebeca Trejo, College of Natural Sciences and Mathematics