Versatility of Polymers Makes Them Pervasive in Our Plastic-Jammed World
Polymers, often overlooked, have become a ubiquitous feature of modern life.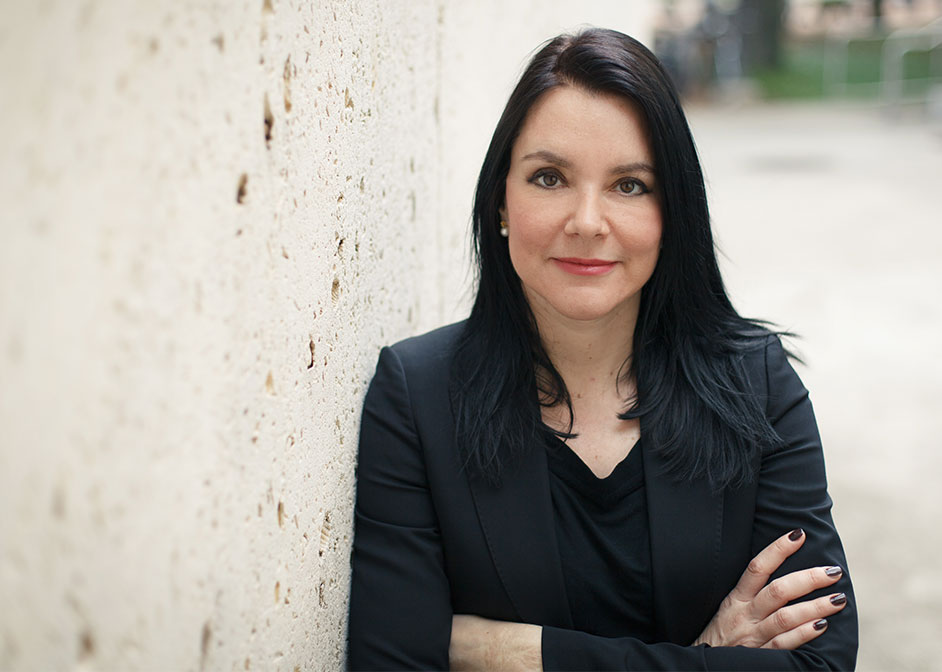 That's what Eva Harth, director of the Welch-UH Center of Excellence in Polymer Chemistry would have you know. The center was launched in 2013 with a $4 million gift from the Welch Foundation. At the Welch Center, Harth works on both applied and fundamental polymer research, but she also works with area petrochemical companies interested in turning hydrocarbon feedstocks into advanced materials.
Polymers have been Harth's passion, propelling her towards a career in research and academia. From her start studying chemistry in Germany and Switzerland, one thing has remained constant: her ability to discern new research opportunities inspired by her academic environment.
At Vanderbilt University, Harth developed the nanosponge delivery system, now licensed to a biotech start-up. She was inspired by the environment at Vanderbilt, which was focused on biomedical innovation. Now at the University of Houston, her fundamental research again mirrors her surroundings.
"The academic environment at UH is very inspiring," Harth said. "There are many areas of research that can take polymer research on a broader scope. Houston is a very interesting city with all that is going on in terms of the petroleum industry and medical research. It's a very rich environment for strong academic and industry collaboration."
Harth describes her research as focused on the intersection between the medical field and the oil industry. After all, oil and plastics are interconnected; ethylene, one of the main monomers for polymers, is made from oil or natural gas.
Power of Proximity
Houston, the world's oil hub, continues to attract energy companies and new investment, yielding explosive growth of innovation in the energy sector. Harth says proximity to the industry, coupled with Houston's dominance of the oil and gas industry, has inspired her to take her research into a new frontier.
"I changed my research perspective in some areas drastically," she said. "It's the best part of moving to a new environment. Coming from another institution, you think about things you've never thought about before. It opens you up to new terms of research perspectives and research topics."
Harth has been at the University of Houston for a little over two years and said the city has provided exciting new opportunities in fundamental polymer research. The material certainly lends itself to a broader scope of research.
Universal Material
The versatility of polymers makes them pervasive in our plastic-jammed world, and Harth says that while you find them in obvious places – such as plastic bottles or straws – they are also used in medical devices, drug formulations, tissue engineering and other applications.
"No other material has shaped our everyday life so much as polymer materials," she said. "The interesting thing is that with a few optimizations here and there, you can make a matured or totally different material in a completely different application."
Despite previous work, Harth said polymer research is the new "wild west," and the frontier is not close to being fully explored.
"I think people think of the polymer field as more like an engineering field, but it isn't," she said. "It's very synthetic-oriented as well. It involves making new materials, not just developing new uses for existing materials."
Harth said polymer research is essential to advance the field. "The opportunities to interconnect different techniques and methodology is very exciting," she added.
She also continues to work on drug delivery, focusing on new bio-delivery materials and exploring how to build a drug delivery system. Her lab has recently discovered a new polymerization technique called MILRad (Metal Organic Light Initiated Radical) polymerization, which allows them to switch a coordination catalyst with a radical catalyst in order to build novel plastic-based structures.
"The two main aspects of polymer research we are working on here at the Welch Center are natural, given UH's expertise and surroundings. Now, we must strengthen that," Harth said.
- Janet Miranda, UH Energy, Article appeared in the Connections Newsletter