Recipient of 2019 Butler Teaching Award and Junior Faculty Research Award
Every year, the University of Houston's College of Natural Sciences and Mathematics honors outstanding faculty with two awards: the John C. Butler Excellence in Teaching Award and the NSM Junior Faculty Award for Excellence in Research.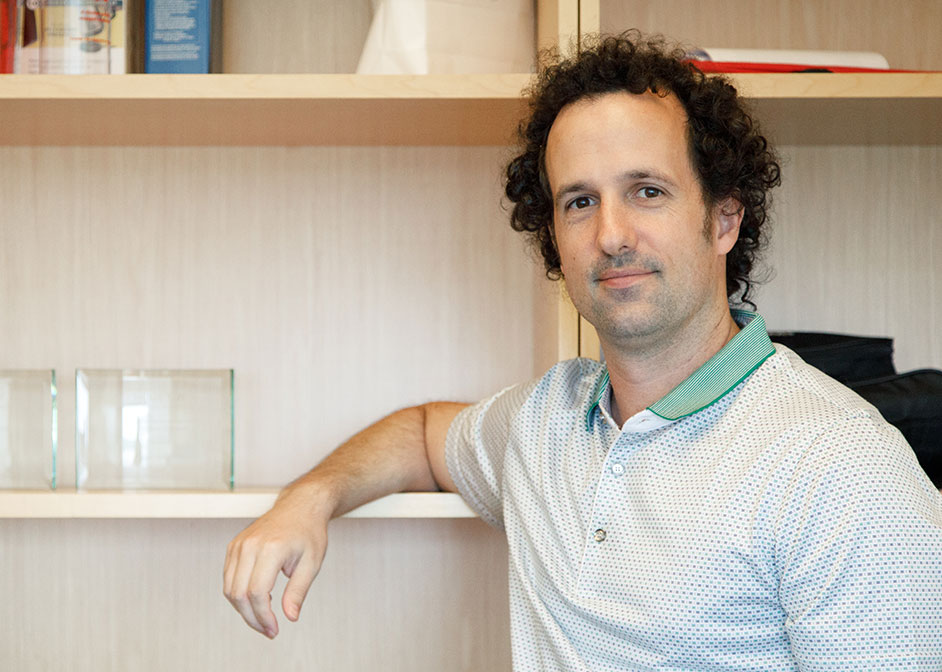 This year, in a historic college first, a single faculty member, assistant professor of chemistry Thomas Teets, received both awards. This is the first time a single faculty member has won both awards, whether in the same year or separate years.
Butler Teaching Award
The John C. Butler Excellence in Teaching Award was established in the memory of former NSM Dean John Butler. This award recognizes faculty members who excel in teaching, with one awarded each year to a tenure-track and instructional faculty member. The 2019 Butler Award for instructional faculty was won by instructional assistant professor of mathematics Melahat Almus.
This award is accompanied by a plaque and a $5,000 cash award, with the two recipients honored at the NSM Commencement ceremony.
As one of his students commented on taking introductory chemistry with Teets, "He is a great and thorough professor." Another student noted that "Dr. Teets wanted students to not just pass his class, but to excel."
A recurring theme from students was Teets' willingness to share course materials, including lecture materials and videotaped lectures. Many noted how helpful this was.
As Teets observed in his teaching statement, "UH enrolls many non-traditional students who have to juggle careers and/or family responsibilities along with their coursework. These extra resources help these students."
Junior Faculty Research Award
The Junior Faculty Award for Excellence in Research, which is awarded to an NSM tenure-track faculty at the assistant professor level, honors early-career researchers who have made an impact in their field.
To be eligible for this award, junior faculty must be nominated by the department chair, with three recommenders, who are respected in the field but unaffiliated with UH, writing letters in support. The award is accompanied by a plaque, a $5,000 cash award and recognition at the NSM Commencement ceremony.
Teet's research group focuses on the photochemistry of organometallic compounds, with particular emphases on preparing luminescent compounds for light-emitting devices and molecular sensors, and on designing new catalysts for light-driven transformations. 
As one recommender wrote, Teets is "extremely creative," a researcher who is "among the best of the current generation of inorganic chemists."
Of note is Teets' publication record, with a total of 26 journal articles published during his time at UH. Teets is also the recipient of a highly prestigious National Science Foundation CAREER Award, which recognizes exceptional junior faculty members who exemplify the role of teacher-scholars and "have the potential to serve as academic role models in research and education and to lead advances in the mission of their department or organization."
"Tom is a dynamic, creative, and prolific experimental physical-inorganic chemist and a talented, dedicated teacher and laboratory mentor," said David Hoffman, professor and chair of the chemistry department.
- Rachel Fairbank, College of Natural Sciences and Mathematics