Will Support Collaboration with University of Heidelberg Faculty
Ognjen Miljanic, associate professor of chemistry in the University of Houston's College of Natural Sciences and Mathematics, was awarded a Humboldt Research Fellowship for Experienced Researchers. This award will support his collaboration with faculty at the University of Heidelberg in Germany.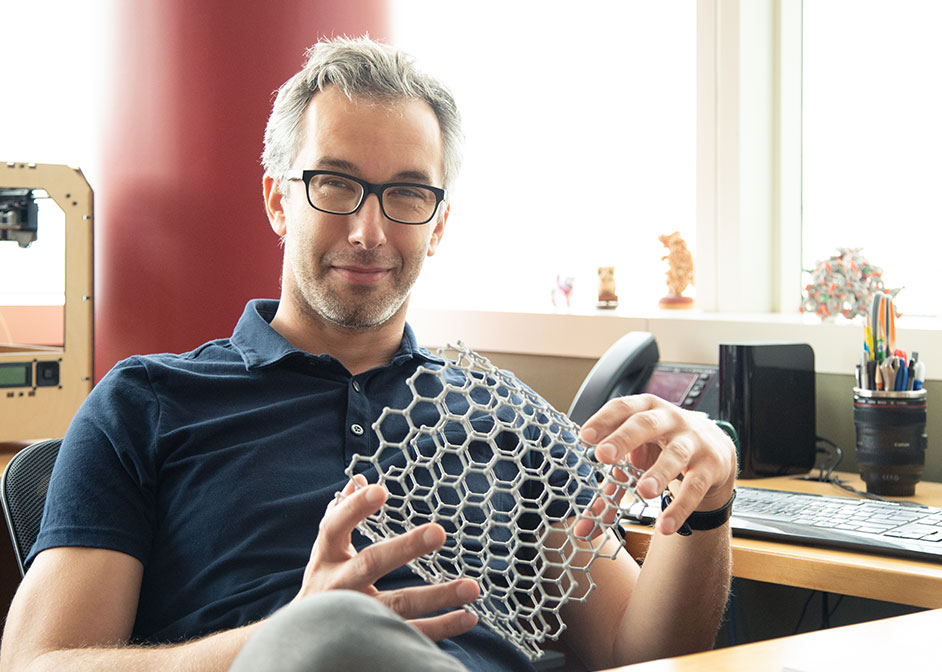 Alexander von Humboldt Foundation Fellowships, which fund research in the sciences and humanities, are widely considered to be one of the most prestigious European awards. Designed to foster international collaborations, the Foundation enables a robust network between German and international researchers. International researchers are granted funds to travel to Germany for collaborations, while German researchers are given the opportunity to go abroad, conducting research with other Humboldt Fellowship recipients.
"The Humboldt Foundation has one of the broadest international networks in science, with more than 29,000 scientists working in 140 countries." Miljanic said.
Miljanic, who will spend two summers at the University of Heidelberg, will collaborate with faculty members Uwe Bunz and Michael Mastalerz.
"We will be working on hybrid materials whose synthesis and characterization puts our joint expertise to use," Miljanic said.
Miljanic's expertise is in making porous materials, which can be used to bind various gases. These materials can be used for storage and recycling of pollutants or anesthetics. The materials Mastalerz develops are also porous, offering higher storage capacities but somewhat lower stability. Bunz's expertise is in developing materials with unique optical and electronic properties, benefiting the development of solar cells and OLEDs.
Combining these properties offers the potential of porous materials with additional storage capabilities, as well as the ability to change optical properties with the addition or removal of various gases.
While in Germany, Miljanic will also present seminars on his research, both at the University of Heidelberg as well as at other German and European universities.
- Rachel Fairbank, College of Natural Sciences and Mathematics