Delaney Robinson Will Analyze Sediment Cores from Amundsen Sea
Delaney Robinson, a University of Houston Ph.D. student in geology, has been selected for an International Ocean Discovery Program (IODP) research expedition. This two-month expedition, set to depart in January 2019, will chart a course through the Amundsen Sea in West Antarctica.
IODP: International Research Collaboration
The IODP is an international research collaboration that coordinates expeditions to study marine geology. This expedition will be aboard the JOIDES Resolution, which is equipped with a drilling rig and onboard laboratory.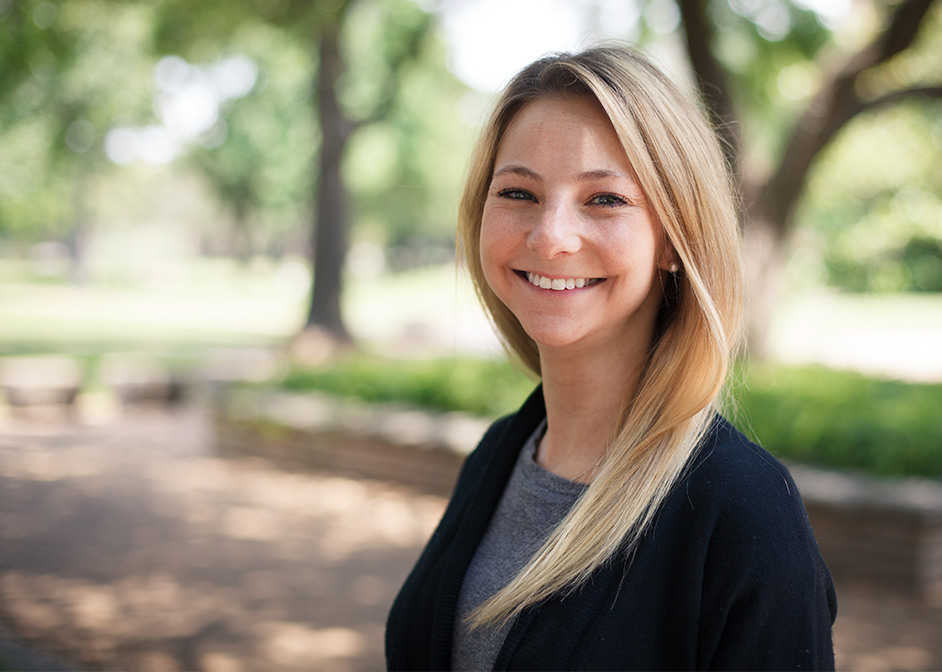 Scientists on this expedition will take core samples from the ocean floor and perform onsite analysis, with the objective of characterizing the region's ice sheet history.
The application process, open to scientists around the world, is competitive, with Robinson being one of five graduate students selected for the expedition, which will have 29 scientists onboard. She is advised by Julia Wellner, assistant professor of sedimentology in the Department of Earth and Atmospheric Sciences.
For graduate students, the application process required submitting a proposal that included their relevant experience, a detailed literature review, as well as their research focus for the expedition. While Wellner is co-chief for the expedition, student applications are reviewed by an independent panel of scientists.
Characterizing Geology of Amundsen Sea
Robinson's research uses sediment analysis to understand a period of glacial expansion occurring 20,000 years ago, when Antarctic ice sheets covered a much wider swath than today. When ice sheets expand or contract, this leaves behind traces in the sediment, which Robinson uses to reconstruct the history of the region.
"I look at sediment characteristics that represent deformation in response to applied glacier stress," said Robinson, who has been a graduate student in the College of Natural Sciences and Mathematics since 2015. "This provides insight to past ice sheet extent and glacial behavior."
Robinson's previous research looked at geologically recent sediment in the Ross Sea. However, the IODP drilling in the Amundsen Sea will target sedimentary deposits that are millions of years old and record past glacial cycles.
"The results from my ongoing research in the Ross Sea can be used as a comparison," Robinson said. "We will be looking for similar characteristics to help understand the ice sheet history and glacial dynamics in the Amundsen Sea."
The JOIDES Resolution Science Operator operates the scientific drillship JOIDES Resolution on behalf of the National Science Foundation.
- Rachel Fairbank, College of Natural Sciences and Mathematics