Supports International Collaboration
Eva Harth, professor of chemistry at University of Houston, is the recipient of a 2017 Gutenberg Chair Award. In recognition, Harth, a faculty member within the College of Natural Sciences and Mathematics, was honored in March at an award ceremony hosted by the University of Strasbourg.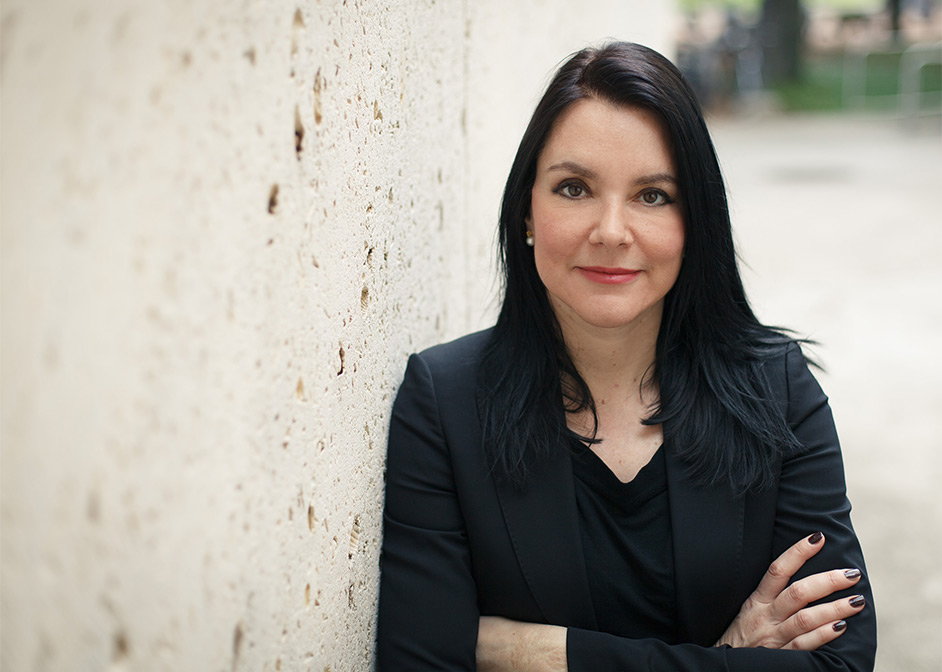 The Gutenberg Chair Award, which runs for two years and is accompanied by an endowment of 60,000 euros ($74,000), is organized and initiated by the Gutenberg Circle with support from the Greater East Region of France and Eurometroplis of Strasbourg. To receive this award, which has a goal of fostering international collaborations, applicants must propose a collaborative research project, with their application undergoing a peer-review process.
Harth was one of four to receive the award in 2017, with the other recipients conducting research in classics, economics and sociology. Harth, who develops new polymerization methods for use as biomaterials, will collaborate with Professor Pierre Schaaf, a faculty member at the University of Strasbourg and director of the INSERM Unit Biomaterials and Bioengineering. The University of Strasbourg is recognized as a leading institution in the areas of catalysis, supramolecular chemistry and polymer chemistry.
"We will be making materials, while Professor Schaaf's lab will be testing and evaluating them to further optimize the material through the input of the group in Strasbourg," said Harth, who is also the director of UH's Welch Center for Excellence in Polymer Chemistry. "This will be an intense collaboration, one that has been facilitated by this award."
Biomaterials are materials that can be used in the body, for biologically directed applications. This includes everything from implants to artificial bone to drug delivery systems. One of Harth's interests is in synthesizing artificial cartilage.
"Cartilage is a material that cannot be repaired by the body," Harth said.
When cartilage wears down, our body has no way of replacing it, which leads to arthritis. Coming up with a synthetic cartilage is a significant technical challenge, given that it needs to have a similar strength and elasticity, all while being compatible with the body.
Harth's specialty is in synthesizing materials, while Schaaf's specialties are the physical sciences and investigating the self-assembly and properties of macromolecular materials.
"These are two sets of expertise coming together," Harth said.
The University of Strasbourg, founded in 1538, is the second largest university in France with about 46,000 students and 4,000 researchers. With 18 Nobel laureates, the university is one of the best in the League of European Research Universities.
- Rachel Fairbank, College of Natural Sciences and Mathematics