Camps Cultivate Interest in Math, Science and Engineering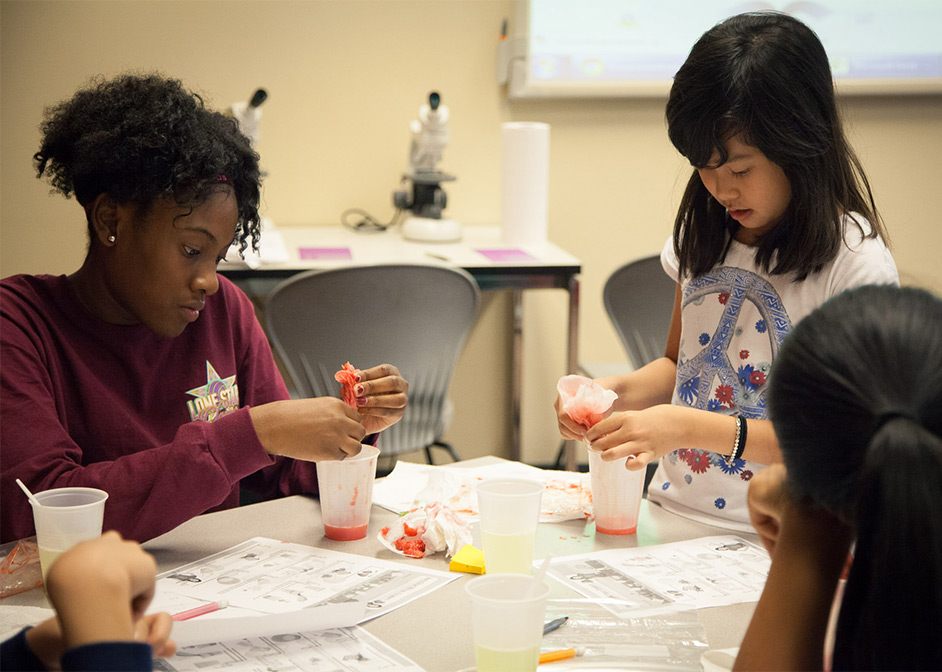 Cultivate your child or grandchild's interest in Science, Technology, Engineering and Math (STEM) at fun-filled summer programs on the University of Houston campus.
UH's teachHOUSTON program coordinates several STEM camps. Sessions are one or two weeks long and offer unique themes.
Chiyoda Young Innovators' Academy
The goal of the two-week Chiyoda Young Innovators' Academy is to interest students entering 7th, 8th and 9th grade in Fall 2018 in topics of engineering, programming and inventions in an effort to cultivate their STEM skills.
Students will experience hands-on activities; design, build, and innovate ideas for inventions; and participate in the Summer Young Inventors' Showcase hosted by the Inventors Association of America-Houston Chapter.
Camp Dates: June 11–22
Application Deadline: April 30, 2018
Click Here for More Information: Camp Schedule, Fees, Registration
Equinor (formerly Statoil) Summer STEM Camp
The Equinor Summer STEM Camp offers 6 fun-filled themes that integrate science, technology, engineering, and math for students entering grades 5–8 in Fall 2018. The themes this summer are:
App Camp
Crime Scene Investigators
Robotics
Numbers Ninja
Numbers Ninja 2: Return of the Ninja
Create with Raspberry Pi
Camp Dates: June 11–15, June 18-22, June 25-29, July 9-13
Click Here for More Information: Camp Schedule, Fees, Registration