Research and Activities of UH's College of Natural Sciences and Mathematics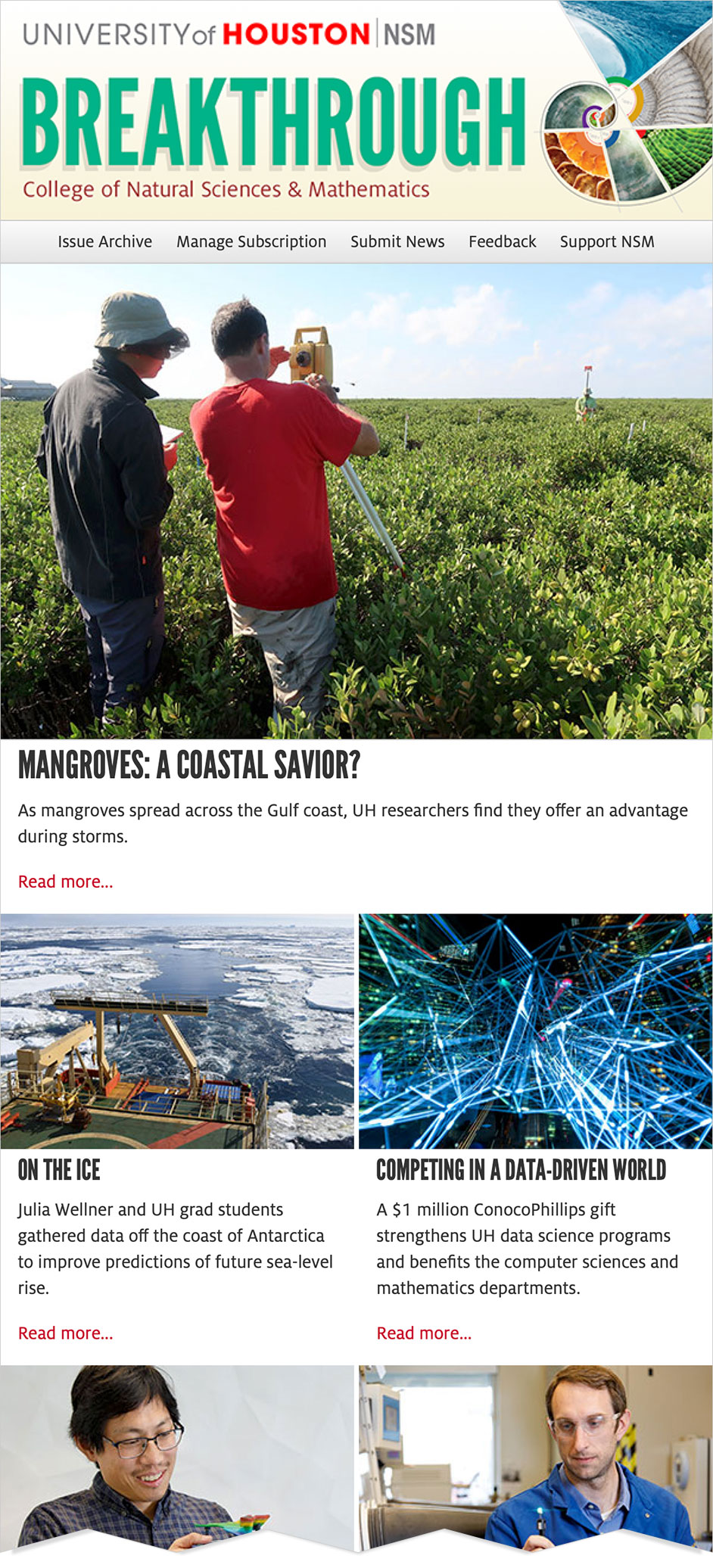 The Summer 2015 issue of Breakthrough covers research and activities in the College of Natural Sciences and Mathematics at the University of Houston.
Featured Articles
Research Reveals Climate Change Helped to Reduce Ozone Levels
Student Team Monitors Aurora Borealis
Cheating Amoebas Reveal Key to Successful Societies
Geology Major Named One of Glamour's Top 10 College Women
Computer Science Earns National Designation for Cyber Defense Research
News Briefs
Bassler and Su Named American Physical Society Fellows
Culture & Science: Zoo-fari Event Set for Fall 2015
Health and Medicine Rocks SXSW
Hazelwood Fellowship Benefits Graduate Study in Biology
Nearly 600 Candidates Participate in May Convocation Ceremony
NSM Pride: Awards and Honors
Scenes Around NSM
Subscribe
Use the University's subscription management tool to subscribe to Breakthrough. After entering your contact information, scroll down to the link to Natural Sciences and Mathematics interests.
Through this service, you can subscribe to multiple university newsletters and announcements based on your personal interests.