Two University of Houston Scientists Elected as AAAS Fellows

Graur, Ottinger Recognized by Society for Contributions to their Fields
Two scientists from the University of Houston have been elected as fellows of the American Association for the Advancement of Science.
Dan Graur, John and Rebecca Moores Professor in the Department of Biology and Biochemistry, and Mary Ann Ottinger, associate vice president for research at UH and associate vice chancellor for research for the UH system, join a select group of researchers recognized by their peers as among the best in their fields.
In addition to her role with the Division of Research, Ottinger has an appointment as a professor in the Department of Biology and Biochemistry.
AAAS is the world's largest general scientific society and each year honors those who have made distinguished contributions to the advancement of science.
Rathindra Bose, vice president for research and technology transfer at UH, indicated that the recognition is a reflection of the University's increasing stature.
"UH has a growing list of faculty that is being recognized for the accomplishments and contributions they have made throughout their careers," he said. "We are proud to count Drs. Ottinger and Graur as AAAS Fellows joining the ranks of the other five outstanding AAAS Fellows currently at the University of Houston."

They are among 401 new fellows, who will be recognized Feb. 14 at the association's annual meeting in San Jose, California. A candidate must be nominated by the steering group of the association's 24 sections or by three current AAAS fellows, or by the AAAS CEO. Each steering group reviews nominations within its section, and a final list is forwarded to the AAAS Council, the policy-making body of the association, which votes on the aggregate list.
Dan Wells, interim dean of the College of Natural Science and Mathematics, said the recognition is an honor for Graur and Ottinger.

"Both Dan's research in the area of genomics and molecular evolution and Mary Ann's research on the comparative biology of aging and environmental estrogen analogs are widely known and respected," Wells said.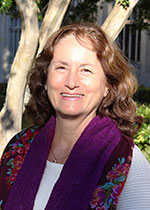 Ottinger came to UH in 2013 from the University of Maryland, where she was a professor in the College of Agriculture and Natural Resources and also held a variety of administrative roles, both at the university and with federal agencies, including the National Science Foundation and the U.S. Department of Agriculture. She was actively engaged in collaborations with the Smithsonian Institution, the National Institute on Aging, the Chesapeake Bay Programs and Patuxent Wildlife Research Center.
She was elected to the AAAS section on biological sciences, honored for distinguished contributions to the field of neuroendocrinology. An expert in the field of reproductive neuroendocrinology, Ottinger's research interest in the comparative biology of aging includes collaborations with the National Institute on Aging; other studies are focused on environmental endocrine disrupting chemicals that affect reproduction, metabolism and behavior in birds.
She is concluding more than two decades as co-editor of the Journal of Avian Biology.
Her career has been filled with "firsts" – including serving as the first woman president of the Federation of Animal Science Societies and her service on a panel advising the Organization for Economic Cooperation and Development.
But she said the AAAS honor is special because the organization integrates societal issues with science and scholarship.
"It is very public oriented," she said. "I go to the meetings and have a chance to hear about disciplines I may not have the time to learn about otherwise. I like it because it covers a lot of ground and makes that information accessible to the public, and also to policymakers."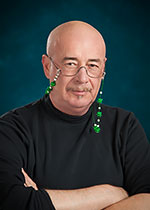 Graur has been at UH since 2003, specializing in molecular evolution, with much of his work focused on bioinformatics and computational analysis, devising methodologies for analyzing the vast amounts of molecular data being produced. He was awarded the Humboldt Prize in 2011 for his life work in evolutionary biology.
Graur was elected to the AAAS section on education for "distinguished contributions toward educating a generation of scientists in the fundamentals of molecular evolution and evolutionary genomics."
He is coauthor of the seminal textbook "Fundamentals of Molecular Evolution" and is the primary author of a forthcoming book, "Molecular and Genome Evolution," with two chapters written by colleagues in the Department of Biology and Biochemistry, Timothy Cooper and Amy Sater.
He is associate editor of the journal Genome Biology and Evolution and said he is proud that 14 of his former graduate students and post-doctoral fellows are now university professors.

To many in the science world, Graur is also known for his role as a critic of Big Science, willing to jump in – sometimes loudly – when he feels other researchers have overstated their data. He has begun teaching a class in human genetics for nonscience majors, hoping to convey his view that science is the main conduit of knowledge and to counteract what he feels is a trend of public "disappointment" with science as a result of overhyped results and unfulfilled promises.
– Jeannie Kever, University Media Relations