UH to Receive IEEE Milestone Award on Nov. 17

Award Marks Site of 1987 Discovery of High Temperature Superconductivity Above 77K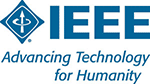 Invitation and Schedule (PDF)
Schedule of EventsThe University of Houston will receive an Institute of Electrical and Electronics Engineers (IEEE) Milestone Award in Electrical Engineering and Computing on November 17 as the site of the discovery of high temperature superconductivity above 77 K.
The IEEE Milestones in Electrical Engineering and Computing program honors significant technical achievements that are considered momentous breakthroughs. The award to UH is coordinated by the IEEE Houston Section and the IEEE Council on Superconductivity.
In 1987, Paul Chu, a UH physicist, and his colleagues found that yttrium-barium-copper-oxide, or Y-123, exhibits superconductivity at temperatures above the boiling point of liquid nitrogen. According to the plaque that will be awarded to UH, this breakthrough discovery "ushered in an era of accelerated superconductor materials science and engineering research worldwide, and led to advanced applications of superconductivity in energy, medicine, communications and transportation."
The IEEE Milestone plaque will be permanently located in the lobby of the College of Natural Sciences and Mathematics' Science and Research Building 1. The discovery occurred in a lab on the 4th floor.
IEEE, the world's largest technical and professional association, includes engineers, scientists and allied professionals, including computer scientists, software developers, physicists, medical doctors and others, in addition to electrical and electronics engineers.
More than 100 Milestones have been approved and dedicated around the world in the past 31 years; this will be the first in Houston.
Dedication events for UH's IEEE Milestone in Electrical Engineering and Computing will be held on Monday, Nov. 17, at the Hilton University of Houston. The event features IEEE Milestone community lectures from 10 a.m. until noon, a tribute luncheon for IEEE officials and invited guests, and a plaque dedication ceremony from 2-3 p.m.
UH faculty and students are welcome to attend the special lectures and dedication, and are asked to RSVP to jlboulav@central.uh.edu. Box lunches will be available on a first-come reservation basis.
View PDF of UH IEEE Milestone in Electrical Engineering and Computing Dedication Ceremony invitation flyer.
Schedule of Events
Celebrating the Dedication of the
IEEE Milestone in Electrical Engineering and Computing
10 a.m.–Noon
IEEE Community Lecture: Superconductivity Above 77 K in Y-123: History, Science, and Applications
Hilton UH, Shamrock Ballroom
Opening Remarks
Dr. J. Roberto de Marca
President and CEO of IEEE
High Temperature Cuprate Superconductors: A History
Paul Chu
Professor of Physics, Chief Scientist/Founding Director of the Texas Center for Superconductivity at UH, and 1988 National Medal of Science Recipient
The Physics of High Temperature Superconductors
Sir Anthony J. Leggett
2003 Nobel Prize winner and the John D. and Catherine T. MacArthur Professor of Physics, University of Illinois at Urbana-Champaign
Current and Future Applications of High Temperature Superconductors
Alan Lauder
Executive Director, Coalition for the Commercial Application of Superconductors, and President, Alan Lauder, Inc.
12:15-1:45 p.m.
Post-Lecture Box Lunch for Faculty and Students
Hilton UH, Conrad Hilton Ballroom C/D
RSVP to jlboulav@central.uh.edu
2-3 p.m.
Milestone Plaque Unveiling Ceremony
Hilton UH, Shamrock Ballroom