Six Days in Field Examining Modern Depositional Processes
One undergraduate and nine graduate students from the University of Houston Department of Earth and Atmospheric Sciences travelled to Washington state for a field trip as part of the Modern Depositional Systems course offered by Dr. Julia Wellner.
Dr. Thomas Lapen, also a UH EAS geology professor, joined the group and led a portion of the trip. Four students from the University of Virginia Department of Environmental Sciences and their professor, Dr. Lauren Simkins, participated in the class trip studying a range of modern and recent deposits along the Washington coast and an area east of the Cascades in Central Washington.
Held during the week of May 12, the trip consisted of six days in the field examining modern depositional processes of the Puget Lowlands, Willapa Bay, and Channeled Scablands. In the field, students focused on describing lithofacies, environments of deposition, and constructing accurate outcrop sketches. The outcrop interpretations were then integrated into a sequence stratigraphic framework and finally a regional context.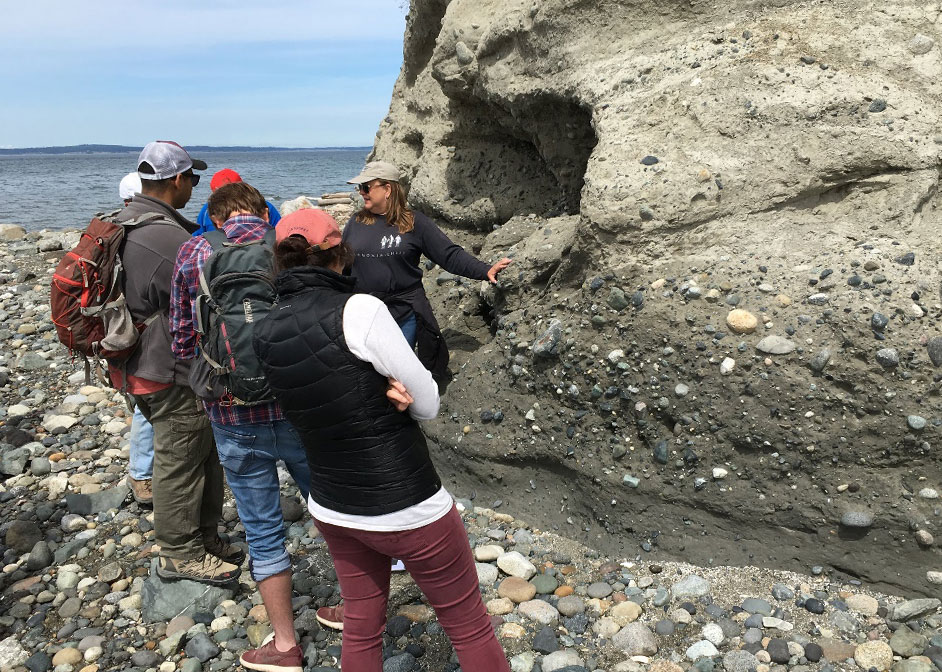 The participating students from UH's EAS department Malik Alam, John Boyle, Rachel Clark, Elizabeth Davis, Michael Fonseca, Makayla Jacobs, Geneva Nguyen, Andrew Stearns, Laura Taylor, and Marcus Zinecker.
The Modern Depositional System field trip, made possible by a gift from Chevron for graduate student field trips, is part of a continuing program at UH, with field trips each fall and spring.
Previous Graduate Student Field Trips
- Andrew Stearns, EAS M.S. Student