Field Course Examined Sedimentology and Stratigraphy of the Book Cliffs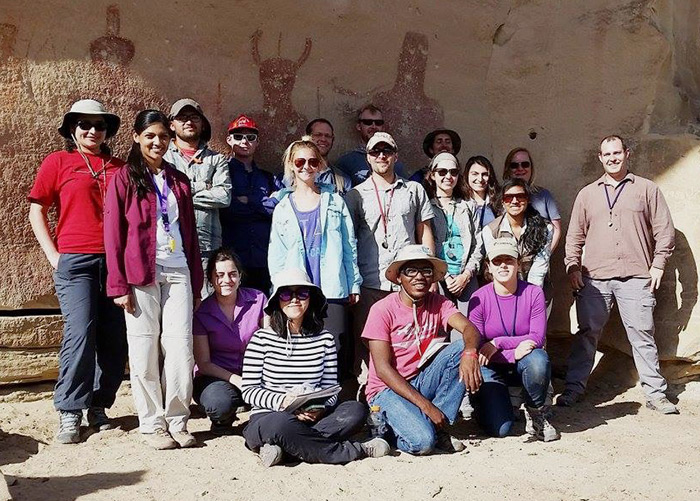 Sixteen graduate students traveled to Grand Junction, CO, and Green River, UT, for a Sequence Stratigraphy in the Field course offered by Drs. Julia Wellner and Joel Saylor from the University of Houston.
Held during the week of May 11, the trip consisted of four days in the field examining the sedimentology and stratigraphy of the Book Cliffs. The Book Cliffs are a continuous outcrop of fluvial to marginal marine sandstones on the former western margin of the Cretaceous Interior Seaway, providing an excellent opportunity for students to evaluate the effects of sea level and basin subsidence on a marginal marine depositional system.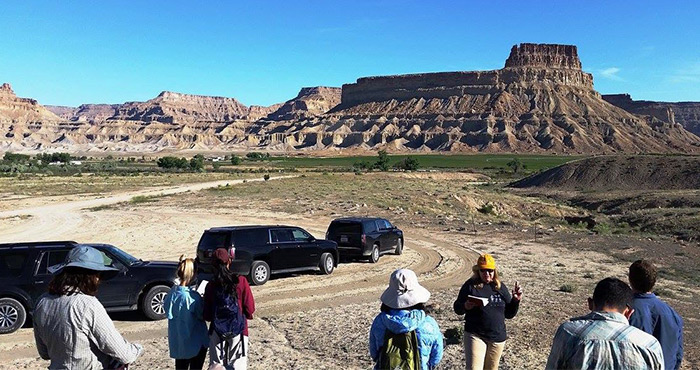 In the field, the students focused on describing the different lithofacies and the sequence stratigraphic character of the formations. At the end of each day, the students led a group discussion to interpret a depositional environment and regional climate. Not only did the trip provide vast geologic insight, but also the opportunity to work alongside other graduate students and professors.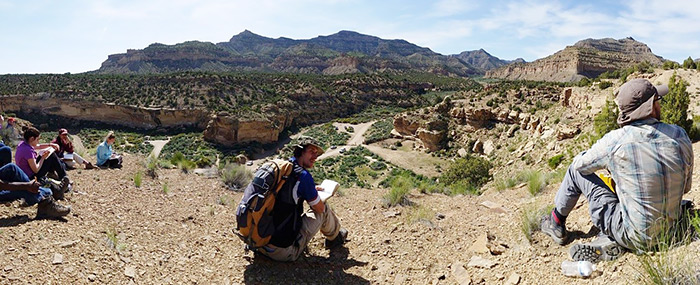 The participating graduate students from UH's Department of Earth and Atmospheric Sciences were Juhi Aggarwal, Virginia Alonso De Linaje De Nicolas, Nicolas Bartschi, Naila Dowla, Dylan Hampshire, Diana Krupnik, Trey Lobpries, Mei Mei, Yuribia Munoz P, Lucien Nana Yobo, Manuel Arnulfo Paez Reyes, Carolina Ramon Duenas, Delaney Robinson, Crystal Saadeh, Tyson Smith, Kurt Sundell.
The sequence stratigraphy field seminar, made possible by a gift from Chevron, was the first in a series of graduate student field trips to prime geologic locations.
- Nicolas Bartschi and Delaney Robinson
Photos by Trey Lobpries.