Course Focused on the Book Cliffs and Salt Anticline Regions of Utah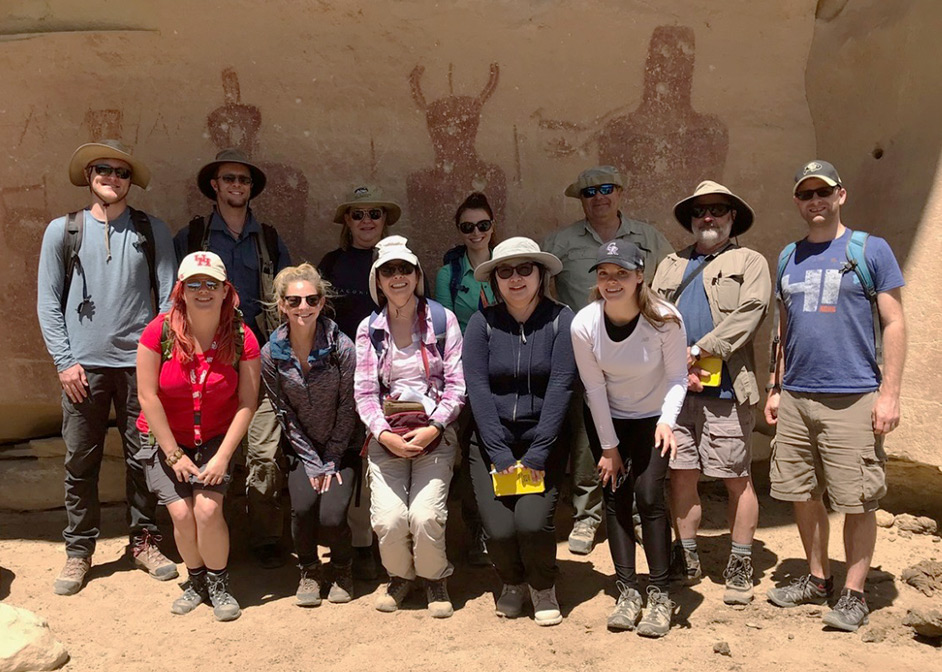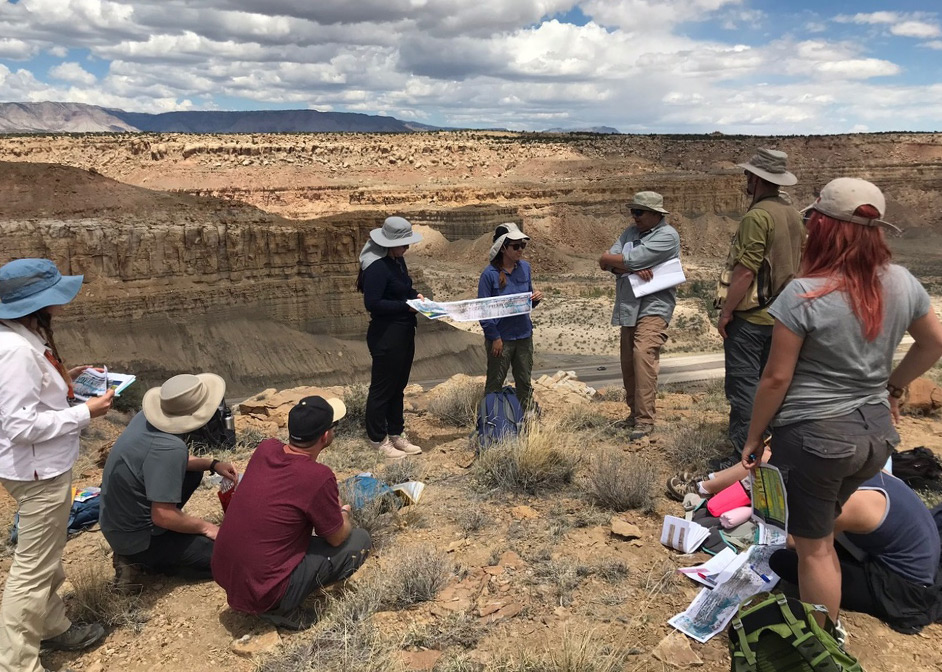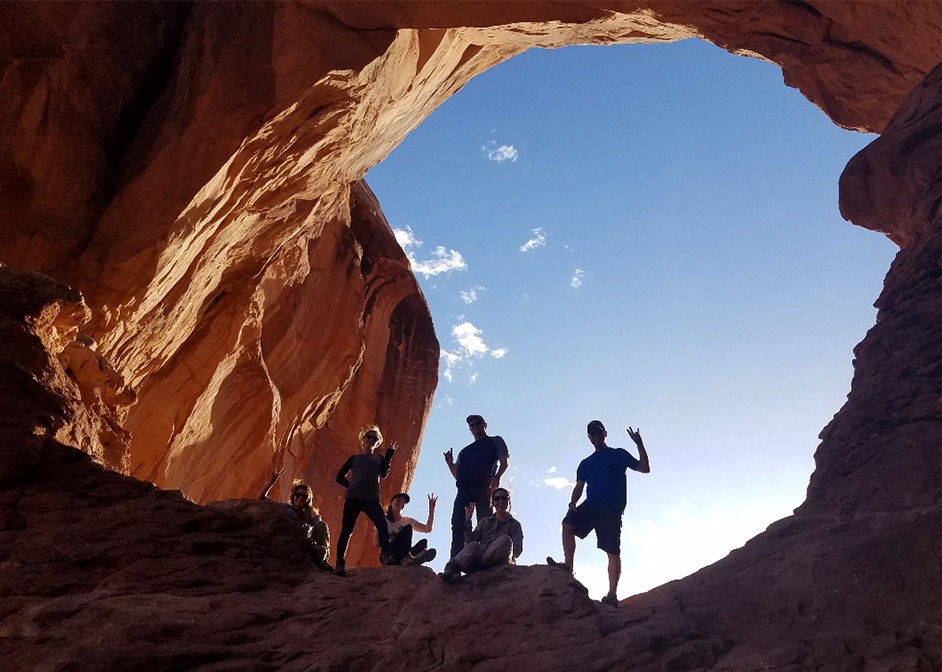 Eight graduate students travelled to Price, Green River and Moab, Utah, for a Sequence Stratigraphy in the Field course offered by Dr. Julia Wellner and Dr. Joel Saylor from the University of Houston. Other instructors included Kurt Rudolph, UH EAS adjunct professor, and Dr. Rob Wellner, senior geoscientist from ExxonMobil Upstream Research.
Held during the week of May 15, the trip consisted of four days in the field examining the sedimentology and stratigraphy of the Book Cliffs and Salt Anticline Regions of Utah. The Book Cliffs are a continuous outcrop of fluvial to marginal marine sandstones deposited on the western margin of the Cretaceous Interior Seaway, and provide an excellent opportunity for students to evaluate the effects of sea level and subsidence on a marginal marine depositional system.
In the field, the students focused on describing the lithofacies and sequence stratigraphic character of different formations. Throughout the day, the students led group discussions to help determine depositional environments and regional climates for each unit. Not only did the trip provide invaluable geologic insight, but also the opportunity to work in the field alongside other graduate students and professors.
The participating graduate students from UH's Department of Earth and Atmospheric Sciences were Jeff Hensley, Crystal Saadeh, Stephanie Suarez, Delaney Robinson, Marcus Zinecker, Carolina Ramon-Duenas, Simin Gao, and Rachel Clark.
The Sequence Stratigraphy in the Field seminar, made possible by a gift from Chevron, is a continuing program at UH, with field trips each fall and spring.
- Marcus Zinecker