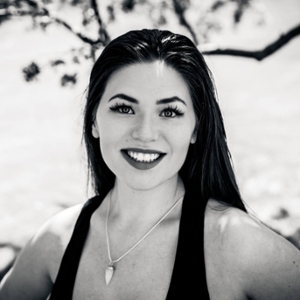 American soprano Asha Brooke has performed around the world through a variety ofroles, including Mariuccia in Rota's "I due timidi," Mutter in Humperdink's "Hansel und Gretel," Lucy in Bolcom's "Dinner at Eight," Mimi in Puccini's "La bohème," Alice Ford in
Nicolai's "The Merry Wives of Windsor," Donna Elvira in Mozart's "Don Giovanni," Ciesca in Puccini's "Gianni Schicchi" and Adina in Donizetti's "L'Elisir d'Amore," to name a few. Brooke takes a special interest in current classical music, and has focused much of her career advocating for modern composers such as Elizabeth Raum, and she recently premiered the role of Mariah in "The School for Scandal," with music by Robert Nelson and libretto by Moores Opera Center Director Buck Ross. Her favorite concert performances have included Haydn's C Minor Mass, Bach's "Unser ist ein Leben," Handel's "Messiah," Glass' "Photographer" and live orchestra performances of "Final Fantasy" and "Zelda" with the Utah Symphony as their soprano soloist. She has performed live with KBYU Radio in 2015, 2016 and 2017, and has performed as a young artist with Castleton Opera Festival, Utah Vocal Arts Academy, La Musica Lirica, Utah Vocal Arts Academy and Utah Lyric Opera.
Brooke recently earned her master's degree in vocal performance and pedagogy from the University of Houston, and has worked with their preparatory college in training non-major students an introduction to music and voice lessons. She has taught her own private studio since 2015, and has helped young students prepare for college auditions and competitions since 2016. She has studied the Alexander Technique, speech singing, both modern and traditional extended vocal technique, classical style and many more pedagogical techniques.