Dr. Amber Thompson Prepares Student Teachers for Career Success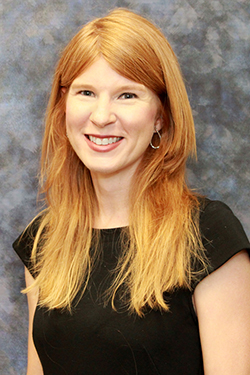 Dr. Amber Thompson, Professor in the Department of Curriculum and Instruction, works tirelessly to prepare the College of Education Student Teachers for their future careers.
One of the ways Dr. Thompson is active in ensuring the success of her students is by helping introduce new qualified teachers to the field. As the Director of Teacher Education, Dr. Thompson is the primary planner and coordinator of the Houston Area Teacher Center's (HATC) annual teacher job fair. This event hosts representatives from local, state and national school districts to meet with our graduating teacher-education students twice a year. While at the HATC Conference, students learn about lesson plan development, how to be a leader on their campus, classroom management, how to be financially secure, resume building, stress management and many other invaluable skills.
Dr. Thompson has a deep rooted history with the University of Houston System. After completing her undergraduate degree at the University of Houston's College of Education (COE), Dr. Thompson continued her education at the COE by completing her doctorate in Curriculum and Instruction with an emphasis on Science Education.
Dr. Thompson began her career in the College in 2006 as a grant coordinator for a Secondary Math/Science Certification Program. She then worked as Teacher Education Coordinator and eventually transitioned to Director of Teacher Education.
 "My job is so rewarding because I get to interact with students on a daily basis and help them become educators and innovators. It's important because each of these teacher candidates will have significant impact on the lives of many children and I want that impact to be positive and nurturing," stated Dr. Thompson.