University of Houston Teaching Graduates Return to HISD to Make a Difference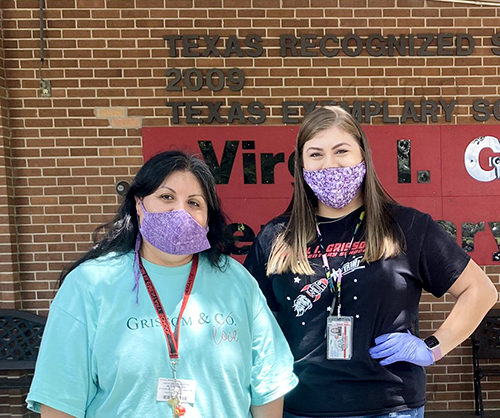 Posted June 18, 2020 — Houston native Mariana Meza always wanted to work with kids. As a child, she pretended to teach her young cousins during family gatherings, and as a teenager, she read to adolescents at the YMCA. Encouraged by her high school teachers, she enrolled in a special teaching program at the University of Houston College of Education in 2016.
Four years later, Meza has become the first in her family to graduate from college and has gotten a job as a second-grade bilingual teacher at Patterson Elementary — her former school.
"I wanted to come back to the community to give back because I appreciated what they did for me," Meza said.
Meza is part of the first graduating class of students in the Teach Forward Houston program, a partnership between UH and the Houston Independent School District. This unique program provides HISD graduates intensive training to prepare them to return to their district to teach, building a pipeline of highly skilled teachers with strong ties to the community. Participants, called fellows, receive financial support to attend UH in exchange for committing to teach in HISD for at least four years.
"I believe this program has the potential to serve as the national model," said Ana Morales, an academic advisor to the Teach Forward Houston fellows. Working closely with her HISD counterpart, Diana Lum, she provided students day-to-day guidance and helped prepare them for careers in the classroom.
"This level of involvement has made for close relationships amongst students and staff, and they feel part of a connected group," Morales said.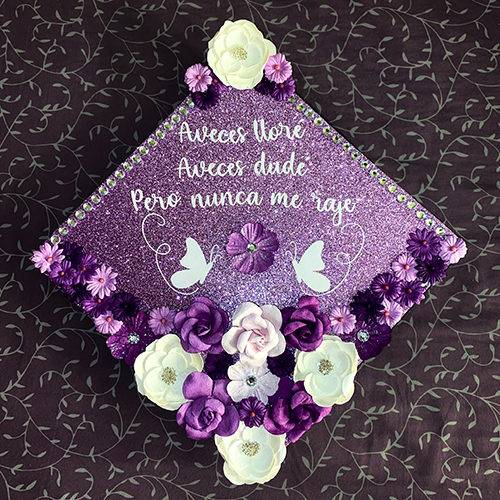 "That connection, along with the professional development the program offered, will allow us to be successful," added Teach Forward Houston fellow Anthony Infante. He will be teaching third grade math at his former school, Pugh Elementary, in the fall.
Both he and Meza said they are grateful for the support, especially as they enter the profession during one of the most challenging times in recent memory — teaching after schools have been closed for months due to COVID-19.
Although Meza said she's concerned about whether face-to-face classes will resume by August, she feels confident to tackle whatever lies ahead.
"The program gave us the experience we need to teach virtually in case we can't teach in person," said Meza, who learned how to produce video lessons and was connected to numerous online resources as instruction took place remotely spring semester.
In late May, the 25 graduating students in the inaugural Teach Forward Houston class had a virtual ceremony to celebrate their accomplishment. Two students graduated early in December, but this group represented the first full class.
Meza decorated her black cap with purple flowers and the phrase, "Aveces lloré, a veces dudé, pero nunca me raje ." Sometimes I cried, sometimes I doubted, but I never gave up.
"I grew a lot through this program. I was never lost. I always had people I could rely on," said Meza. "I'm really glad I could be a part of Teach Forward Houston."
— Written by Lillian Hoang
— Photos courtesy of Mariana Meza