College of Education Supports Students with Faculty, Peer Mentors
Posted March 3, 2017 – When college students know someone at their university cares for them, they're more likely to go to class, participate in research and persist through adversity. It's not just a feel-good notion. It's reflected in higher education research.
But at large schools, those relationships can seem daunting to students, especially to those who would most benefit from them.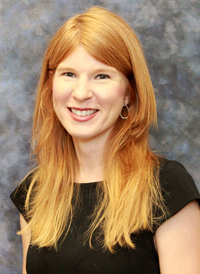 Amber Thompson, associate chair for teacher education and a faculty mentor, said mentoring students gives her a chance to know exactly what they're going through.
Leaders at the University of Houston College of Education are working to change that dynamic. The college has implemented two new mentoring programs for at-risk students who are on academic warning, probation or suspension. One program pairs students with faculty members; the other connects students with their peers.
"Mentorship is about supporting the whole student," said Amber Thompson, the college's associate chair for teacher education and a faculty mentor. "Working closely with students gives faculty an opportunity to share our experiences from the profession that students want to enter – to give the perspective of someone who has been there."
"More than that," she added, "it gives me a chance to know exactly what our students are going through – which informs the decisions we make in our program."
Guided By Data
The college has nearly 20 faculty members serving as mentors. They connect regularly with their students, checking in via email, grabbing coffee – whatever works best for the pair.
Students deemed at-risk of falling behind academically are asked to complete a self-assessment form to reflect on their strengths and challenges and the factors in their personal or work life that might impact their performance. The undergraduate office then matches faculty with students.
Roughly 25 students have been served since the program launched during the fall 2016 semester.
"The faculty participation speaks volumes to the values and dedication of our busy professors who are actively invested in the success of our students through best practices," said Teresa Edgar, associate dean of undergraduate studies.
The effort is guided by data, thanks to an online platform, Student Success Collaborative, designed to support advising and student retention. The College of Education was the first at the university to invite faculty to use the software to strengthen faculty mentorship. The program tracks key metrics such as students' grades, their interactions with advisors and faculty, their involvement in extracurricular activities, and whether they are the first in their family to attend college.
"It's very helpful for keeping the advisor abreast of what's happening with the students," said Sharon Johnson, a visiting associate professor in Human Development and Family Studies (HDFS). "I can use it to tell who is at risk and pay extra attention to those students."
Peer Support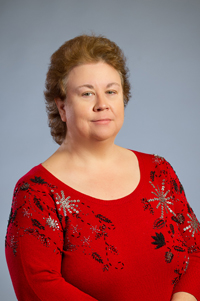 Laura Lee, retention specialist who created the peer mentoring effort, said students enjoy having extra support and someone to talk to.
As another layer of support, the college this spring rolled out a student-to-student mentor program. The students call it PEEPS, for Personal Early Educational Performance Support.
Jessica Mercado, an undergraduate student majoring in teaching and learning, said she was excited to volunteer as a mentor as part of the program, "I understand how starting the teaching program can feel a bit overwhelming, so joining PEEPS allows me to help others and support students through their difficult times," Mercado said. "It's very important to help at-risk students because I know every single one of us in the College of Education, whether we are teaching majors or HDFS majors, has the desire to bring out the potential in others."
Students are assigned to a mentor with their same major so they can discuss specifics. One mentee who was struggling expressed optimism thanks to the mentor program.
"I hope to be off academic probation come the end of this semester and in good standing," the student said. "I know that this is a goal that I will be able to accomplish because I have the support of people who want to see me succeed and who are willing to help me get there."
The students are communicating mostly by email during the soft rollout this semester, but plans call for face-to-face peer meetings, workshops, guest lecturers, motivational speakers and specialized tutoring services.
"PEEPS has generated more inquiries as word spreads", said Laura Lee, the college's retention specialist who created the peer mentoring effort. "Staff even have been approached by students who are not required to be in the program but who are interested in participating."
Lee said she sees the difference both mentor programs are making for students. "They report enjoying having someone to talk with and to have that extra support," she said.
–Kathy Patnaude