UH College of Education Professor Named Society of Research on Nicotine and Tobacco Fellow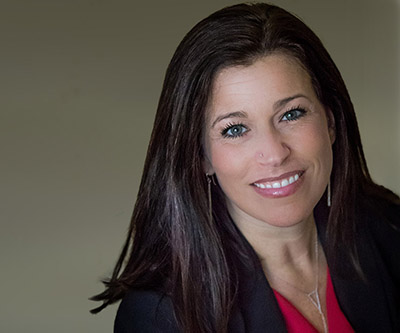 Posted Feb. 12, 2020 — Lorraine Reitzel, a professor of health at the University of Houston College Education, was welcomed into the newest class of fellows for the Society of Research on Nicotine and Tobacco.
A recognized leader in the field, Reitzel has worked over the last 15 years to address health disparities related to nicotine and tobacco use among traditionally underserved populations, including racial and ethnic minorities and individuals experiencing homelessness and mental illness.
Reitzel co-founded and co-directs the UH HEALTH Research Institute and co-leads the UH and MD Anderson Cancer Center partnership program called UHAND. She formerly served as chair of the College's Department of Psychological, Health, & Learning Sciences.
Learn more about her contributions to the field and her current projects in the following Q&A.
What influenced you to take on a career in nicotine and tobacco use?
I grew up with a mother who chain smoked all day and she always tried to quit. She was so addicted to nicotine that, no matter what she tried, she couldn't stop. I know now that the things she was trying were not evidence-based, which was part of the problem.  
What do you believe will be your biggest challenge as you continue your research as a fellow?
My challenge will continue to be having an impact on the communities that surround us. That's really where the joy comes in and that's the most important thing I could do.
Nine of the 15 publications you published last year focused on tobacco use among homeless individuals…
It's been an ongoing focus for a few years because homeless populations are a group where every single health risk factor you could imagine convenes. They have so many needs that their tobacco use is far down the list, but the reality is that those individuals are primarily dying from their tobacco use.
What are you currently working on right now? 
I'm working with UHAND (University of Houston/MD Anderson Cancer Center) to provide research opportunities for less represented groups in the sciences, for them to get to know the cancer prevention field and understand potential career choices for their future work.
You currently head Taking Texas Tobacco Free, which works with mental health and substance use treatment centers across the state. How do you describe the program's mission?
We're focused on making changes within organizations so that health professionals feel more knowledgeable and confident providing tobacco cessation care to individuals with behavioral health or substance abuse disorders. We also have an application pending that would allow us to train behavioral health professionals to train others within their organization to enhance the sustainability of our work with them after the grant funding ends.
Beginning this summer, it will be a federal violation to sell tobacco to anyone under 21. Thoughts?
It's a great initiative and it's a step in the right direction. However, tobacco use is not the kind of problem that can be fixed with one intervention; it's going to need multiple interventions.
So, what can we do?
Prevention is the key to saving lives. We can educate individuals to prevent tobacco use and help those already addicted by making access to evidence-based interventions a lot easier.
— By Alberto Huichapa